For a second year, students will be receiving results for exams cancelled in the pandemic.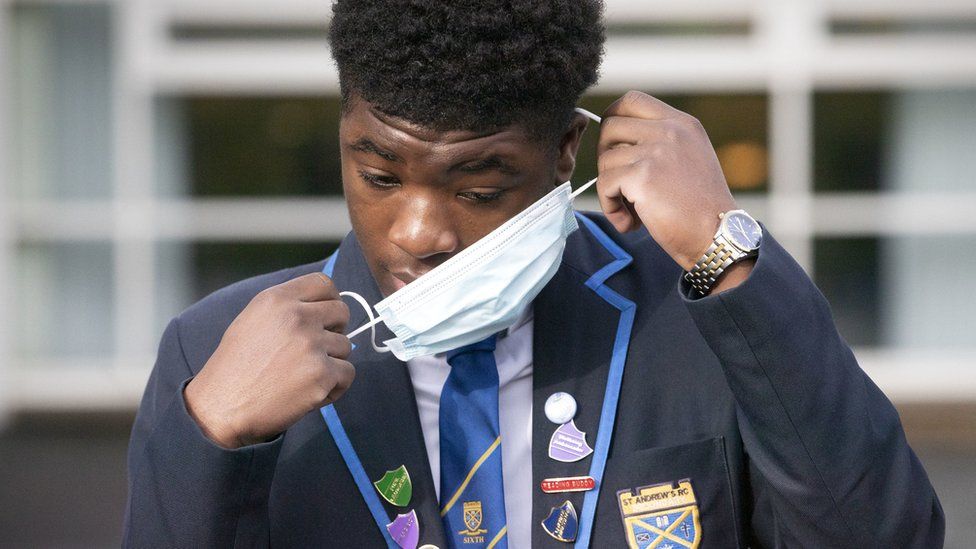 Hundreds of thousands of young people are set to receive their exam results – with high A-level grades expected in England, Wales and Northern Ireland.
Vocational BTec results are also out on Tuesday – and, in Scotland, Higher and National results will be issued.
This is the second year of replacement results, after exams were again cancelled in the coronavirus pandemic.
Record numbers of people are applying to university – and higher grades could put pressure on places.
Last summer, after a U-turn over A-level results, record numbers of top grades were awarded – with 38.6% of entrants achieving an A* or A grade – and there have been suggestions this year's grades could be as high again or even higher.
But National Association of Head Teachers' leader Paul Whiteman rejected warnings of "grade inflation", saying: "The results in 2021 cannot be easily compared to any other year."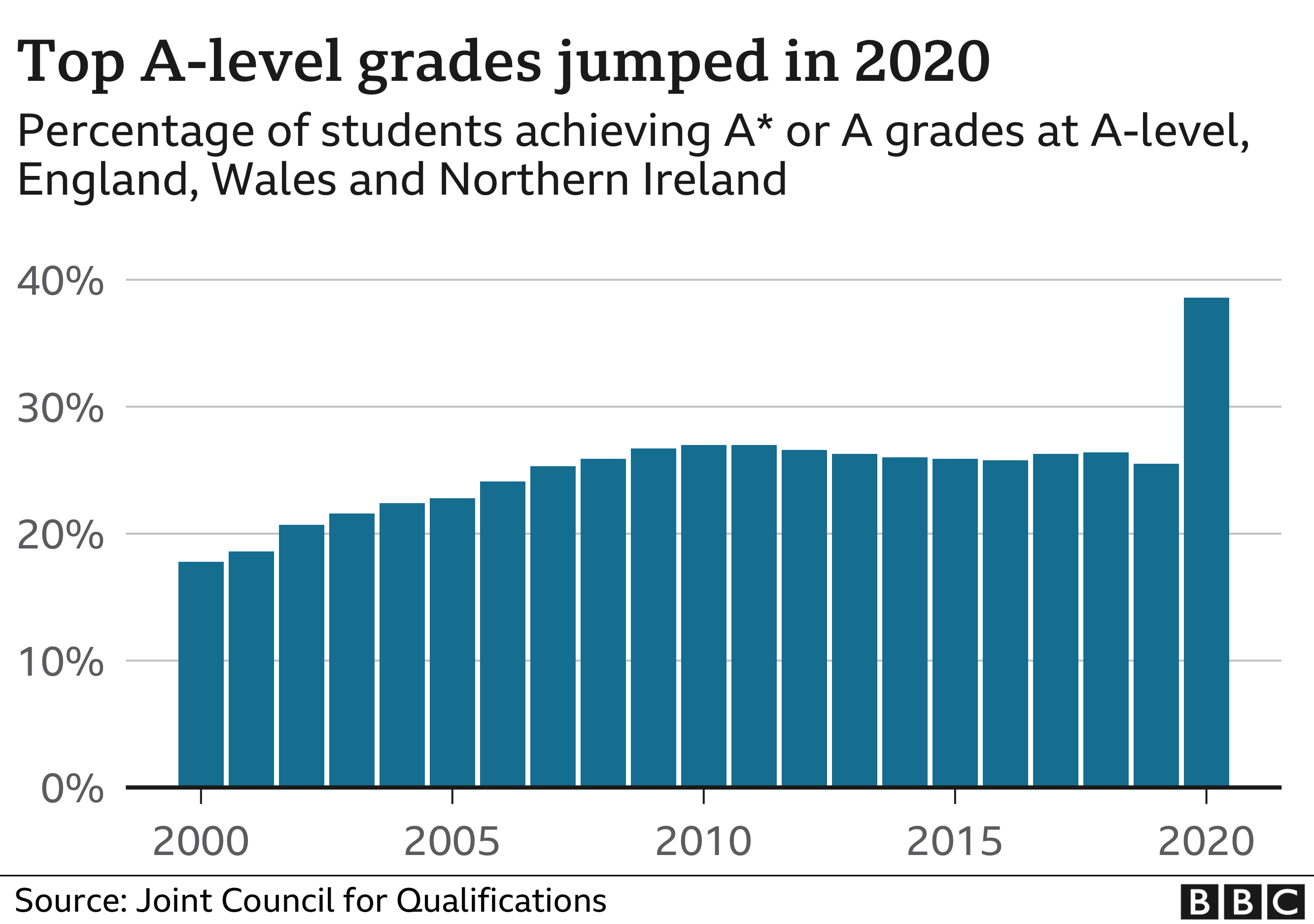 Association of School and College Leaders head Geoff Barton said comparing this year's results with previous years' was like "comparing apples with oranges", adding: "This cohort of students has suffered more educational disruption than any cohort since the Second World War."
Meanwhile, Simon Lebus, interim chairman of the exams watchdog, Ofqual, said students had been "fairly treated" and the grades, based on teachers' judgements, could be trusted.
Schools could use a range of evidence for grades, including "mini-exams", coursework and mock exams – with one in five schools having a sample of their grades checked by exam boards.
The Education Policy Institute said grades would be much higher overall but of more concern would be "inconsistencies".
Universities have had more than 680,000 applications, higher than ever before, and with many students set to achieve high grades, there have been early warnings the most popular universities and courses may be over-subscribed.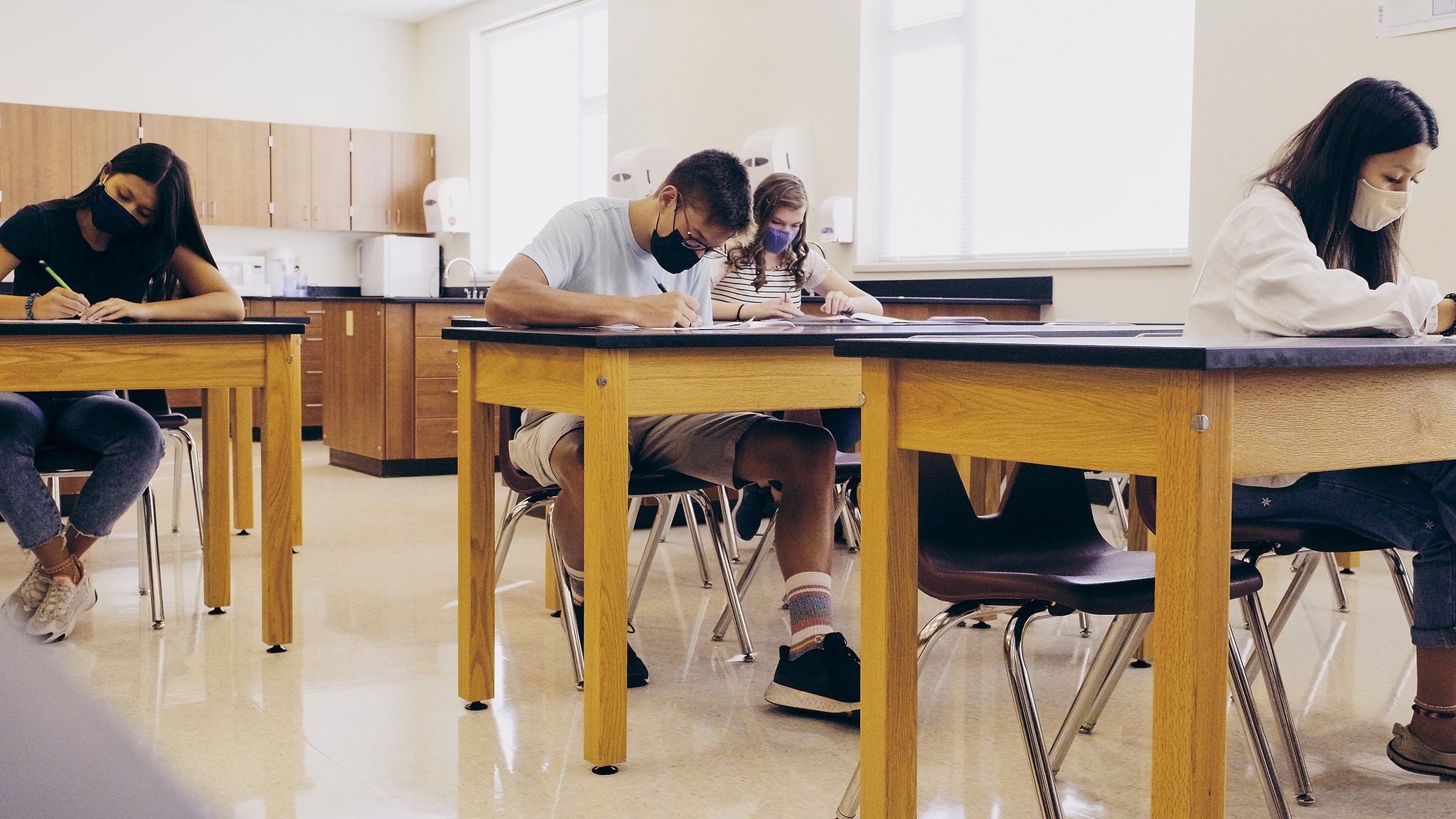 Vocational exam results are also being published – and Kirstie Donnelly, of City & Guilds, said young people should "explore all the options open to them", including apprenticeships and degree apprenticeships.
England's Education Secretary, Gavin Williamson, praised students for their work in an "extraordinary and challenging year".
"We should all celebrate their resilience and ability to overcome adversity," he said.
But Labour's shadow education secretary, Kate Green, said the government had not supported young people and "let them down at every turn".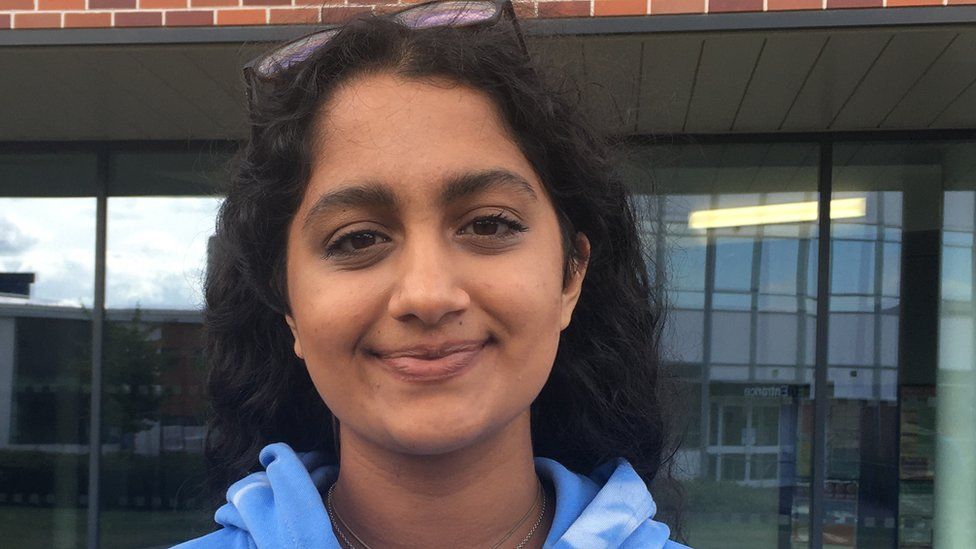 Shivani is trying to stay as calm as possible before receiving her A-level results.
She is waiting to hear if she will achieve the grades to study accountancy and finance at the University of Loughborough,
This year has been hard, Shivani says, and although she has tried to be resilient, it has had an impact on her mental and emotional health as she "missed being around people".
The remote learning helped her in a way – she lives with her grandmother lives and her family were very cautious – but she was upset when the exams were cancelled.
"There is still a part of me that thinks, I would feel more deserving if I sat the exams – but I realise it is out of my control," she adds.
There will not be any jumping around in a school hall or late-night celebrations for Abdullah, a student in Newcastle about to receive his A-level and BTec results.
He is self-isolating – another part of his year disrupted by the pandemic.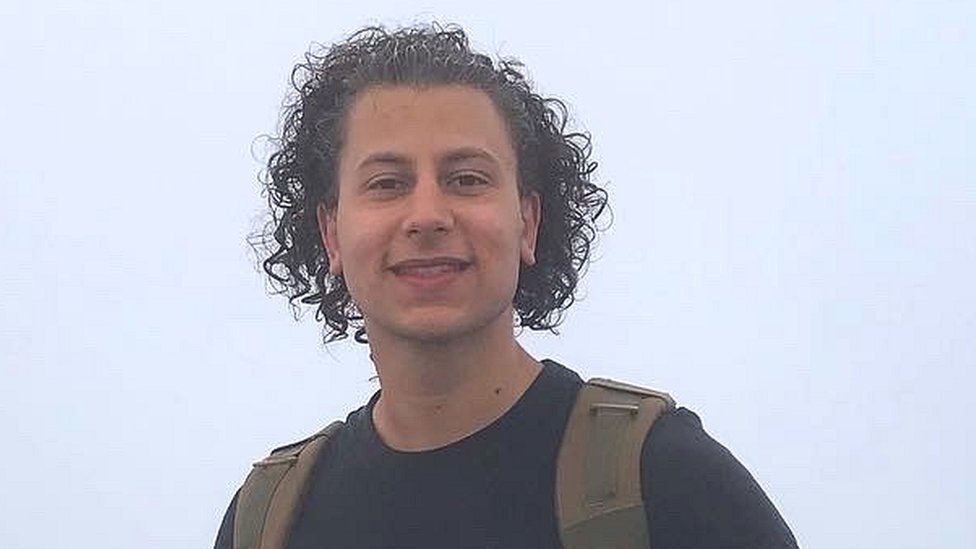 "It has been pretty tough to keep motivated," Abdullah says of a year in and out of school and with plans for A-levels that "kept changing every day".
He is waiting to see whether he has achieved the grades to study sports science at the University of Loughborough – but because of Covid, he has not even visited there yet.
The 18-year-old, who has been supported by the Villiers Park social-mobility charity, says his friends are worried different schools will have different standards for grades – and this year's results may not be respected.
But if the right results arrive on Tuesday he says: "I'm going to dance in my room – you have to be positive."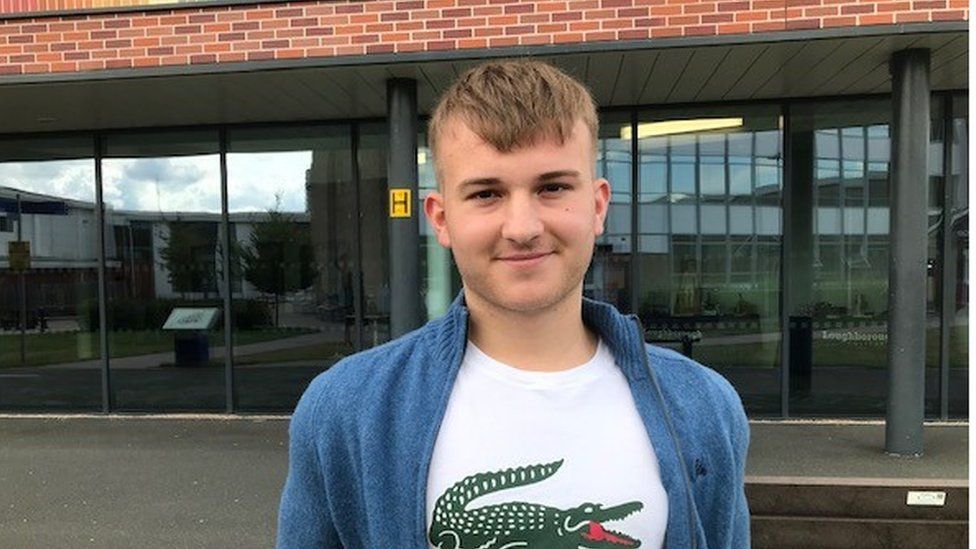 Finn, waiting to hear whether he has the grades to study law at Oxford University, says: "Uncertainty has been the overriding aspect of this experience – but I like challenges.
"There is a lot of talk about grade inflation and I appreciate that is a real concern – but ultimately in the circumstances that have prevailed, the alternatives would not have been fair."


Our experts are on hand to answer your questions about this year's results.
In some cases, your question will be published, displaying your name, age and location as you provide it, unless you state otherwise. Your contact details will never be published. Please ensure you have read our terms & conditions and privacy policy.
Use this form to ask your question:
If you are reading this page and cannot see the form, you will need to visit the mobile version of the BBC website to submit your question, or send them via email to YourQuestions@bbc.co.uk. Please include your name, age and location.