The government says the Humber region is key to the growth of the UK's offshore wind industry.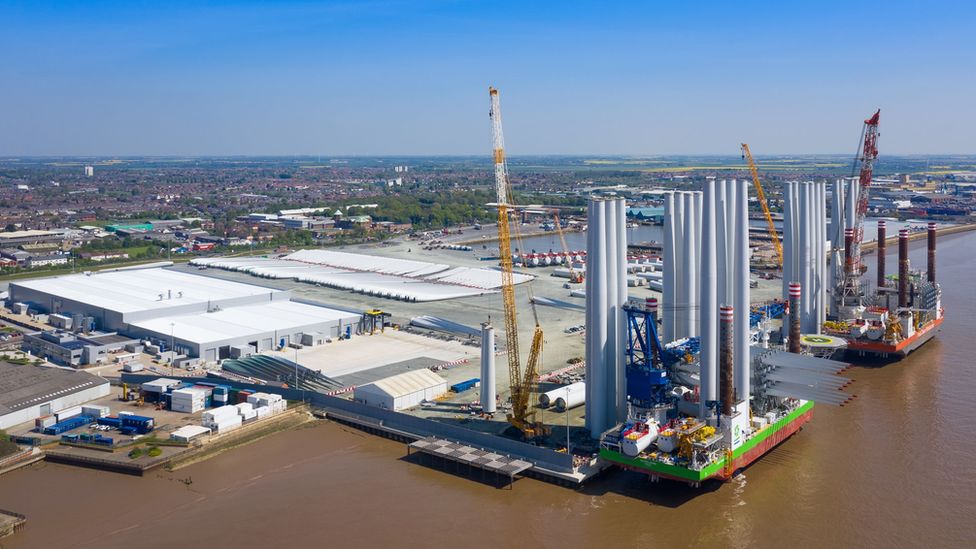 A wind turbine blade factory in Hull is to be doubled in size after the government confirmed it would provide financial support for the expansion.
Siemens Gamesa said the £186m upgrade to its Alexandra Dock site, the UK's largest offshore wind manufacturing facility, would create 200 jobs.
It will receive a grant from a £160m fund but the government has not yet revealed the exact amount.
The Hull plant, which has manufactured more than 1,500 offshore wind turbine blades since it opened in 2016, currently employs about 1,000 people.
The giant turbines are used in wind farms being constructed in the North Sea, as well as exported around the world.
They are currently being supplied to the 1.4-gigawatt Hornsea Two project off the Yorkshire coast which will be the world's largest offshore wind power plant, powering the equivalent of 1.3 million homes.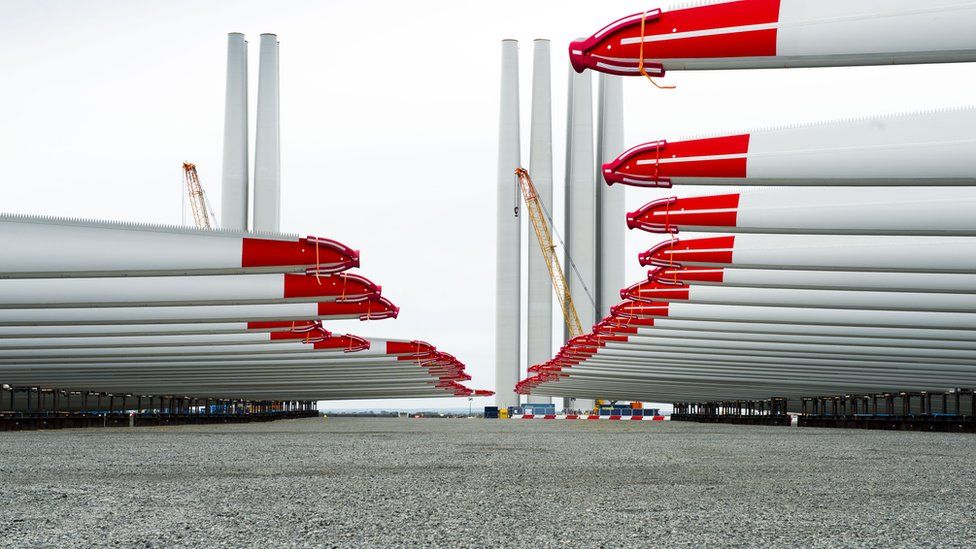 Prime Minister Boris Johnson, who has previously pledged to power every home in the UK via offshore farms, said: "The Humber region embodies the UK's green industrial revolution, with new investment into developing the next generation of wind turbines set to create new jobs, export opportunities and clean power across the country.
"With less than 100 days to go until the climate summit Cop26, we need to see more countries embracing new technologies, building green industries and phasing out coal power for a sustainable future."
Clark MacFarlane, Siemens Gamesa's UK managing director, said: "Our investment in our existing offshore blade factory, logistics, and harbour facilities in Hull has been a key driver of the growth of the UK's world-leading offshore wind industry."
Meanwhile, it was announced that a further £78m will be invested by GRI Renewable Industries (GRI) to build a wind turbine tower factory at the Able Marine Energy Park, at Killinghome, North Lincolnshire.
The company said it would create 260 jobs at the site which lies on the other side of the Humber estuary.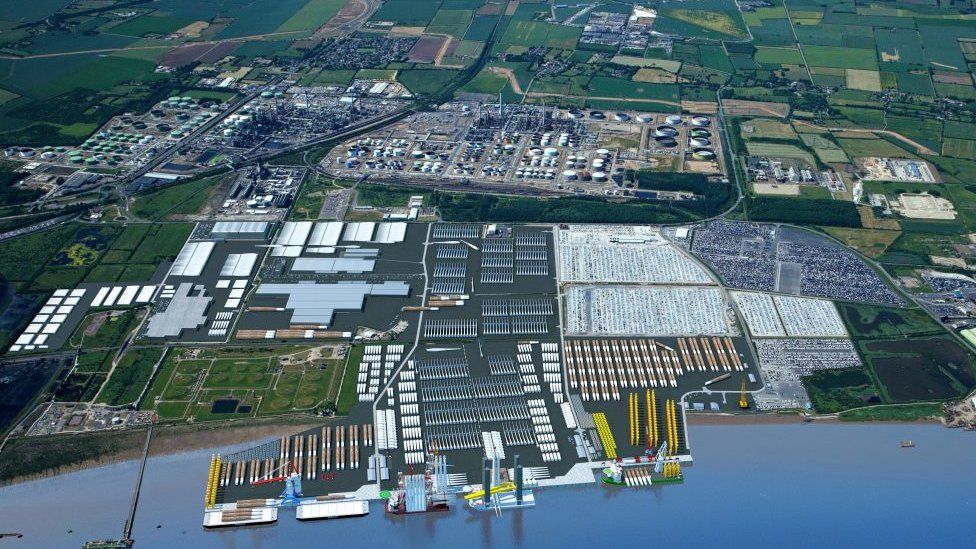 Business Secretary Kwasi Kwarteng said the Humber region was "vitally important" for the growth of the UK's offshore wind industry.
"Our announcement backed by private investment will give a boost to this important industrial heartland, creating and supporting thousands of good quality jobs across the region while ensuring it is on the frontline of developing the next generation of offshore wind turbines."
It says humanity's damaging impact on the climate is a "statement of fact" and action is urgently needed to cut emissions to avert a "climate catastrophe".

The BBC is not responsible for the content of external sites.