Despite his warning, the Tory climate chief does not rule out future fossil fuel projects in the UK.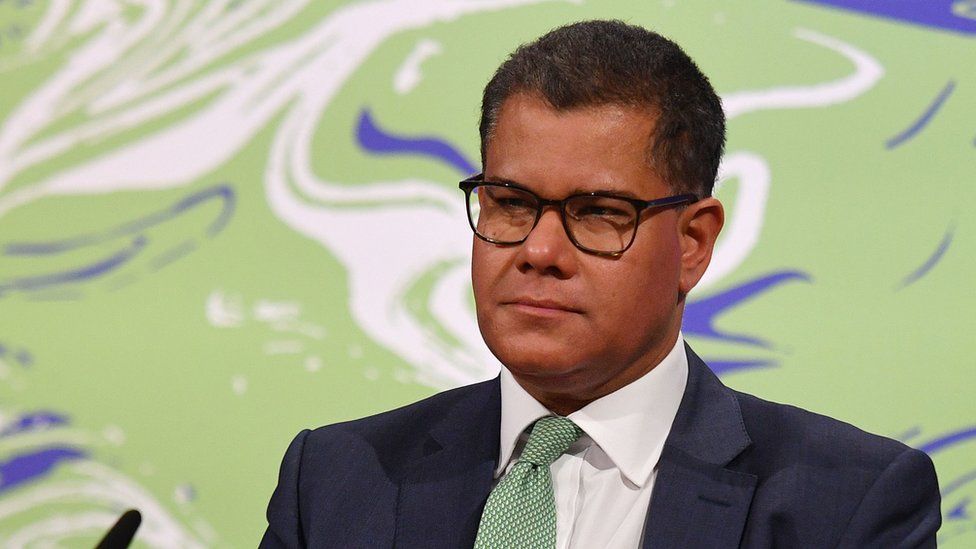 The world is "dangerously close" to running out of time to stop a climate change catastrophe, the UK government's climate chief Alok Sharma has said.
Mr Sharma – who is leading COP26, the climate summit hosted by the UK this year – said the effects were already clear with floods, fires and heatwaves.
But he did not condemn the government for allowing more fossil fuel projects.
The report is set to be the strongest statement yet from the UN group on the science of climate change – and will likely give details about how the world's oceans, ice caps and land will change in the next decades.
Mr Sharma said if urgent action was not taken, the consequences would be "catastrophic".
"I don't think there's any other word for it," he said. "You're seeing on a daily basis what is happening across the world. Last year was the hottest on record, the last decade the hottest decade on record."
He added: "We're seeing the impacts across the world – in the UK or the terrible flooding we've seen across Europe and China, or forest fires, the record temperatures that we've seen in North America. Every day you will see a new high being recorded in one way or another across the world."
Mr Sharma said the report released on Monday is "going to be the starkest warning yet that human behaviour is alarmingly accelerating global warming".
"I don't think we're out of time but I think we're getting dangerously close to when we might be out of time. We will see [from the IPCC] a very, very clear warning that unless we act now, we will unfortunately be out of time."
Glasgow is set to host the COP26 summit in November – which is the UN climate change conference.
The summit is seen as vital if climate change is to be brought under control, and leaders from 196 countries will meet to try and agree action.
But campaigners have accused the UK of hypocrisy, as there are plans to tap a new oil field off Shetland. The government has also said more oil and gas wells can be drilled in the North Sea, and there are plans for a new coal mine in Cumbria.
Earlier this year, the global energy watchdog the International Energy Agency said there cannot be any new investment in oil, gas or coal projects if we want to limit global warming to 1.5C. Experts say the impacts of climate change are far more severe when the increase is greater than 1.5C.
Mr Sharma refused to criticise the government's plan for the projects, saying: "Future [fossil fuel] licences are going to have to adhere to the fact we have committed to go to net zero by 2050 in legislation.
"There will be a climate check on any licences."
Mr Sharma's interview comes after he was criticised for flying abroad for meetings – and visiting more than 30 countries in seven months.
However, since then some environmental campaigners including Greenpeace have defended him, saying face-to-face meetings are important to persuade other nations to tackle climate change.
Mr Sharma told the Observer that in-person meetings were "incredibly vital and actually impactful".
"It makes a vital difference, to build those personal relationships which are going to be incredibly important as we look to build consensus," he said.
A government spokesman said it was Mr Raab's job to represent the UK abroad and he followed Covid guidelines on return.
There is an exemption for ministers to avoid quarantine when returning from abroad.