The Duke and Duchess of Cambridge share a photo to promote the Butterfly Conservation initiative.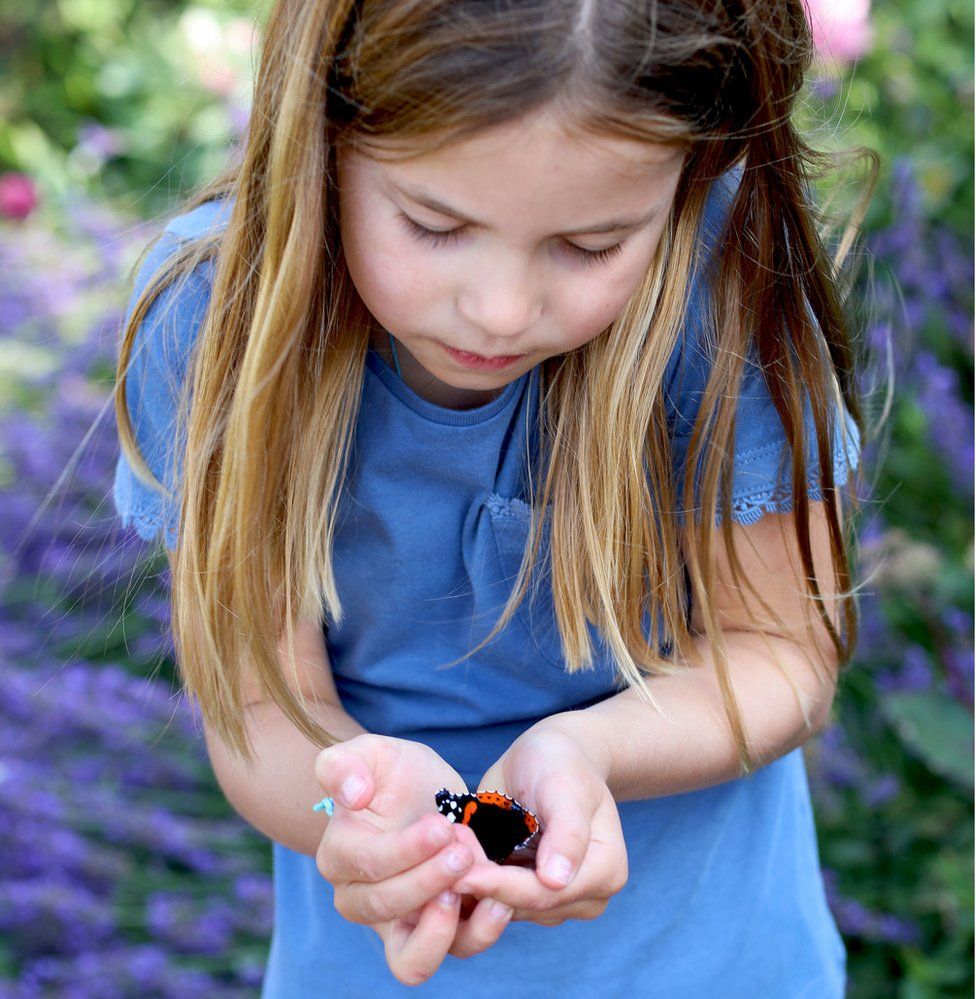 Princess Charlotte and the Duke and Duchess of Cambridge have joined the Big Butterfly Count – a national conservation survey to track the number of diversity of the insects.
A photo taken by the duchess shows her six-year-old daughter with a Red Admiral near their home in Norfolk.
The Cambridges said on social media that butterflies were "vital parts of the ecosystem".
The count, organised by Butterfly Conservation, ends on Sunday.
As well as the Red Admiral in Princess Charlotte's hands, the duke and duchess shared images of Peacock butterflies perched on lilac, spotted during their butterfly count.
The Cambridges said: "Butterfly Conservation are encouraging us all to count these incredible creatures because not only are they beautiful creatures to be around but they are also extremely important.
"Butterflies are vital parts of the ecosystem as both pollinators and components of the food chain."
They said "hopefully" people taking part in the butterfly count would be able to beat last year's total.
Starting on 16 July, participants in the count were urged to pick a spot and spend 15 minutes watching for butterflies – and some moths which fly during the daytime – before submitting their sightings.
Butterfly Conservation provides an ID chart and a smartphone app to help identify the butterfly species and record any sightings.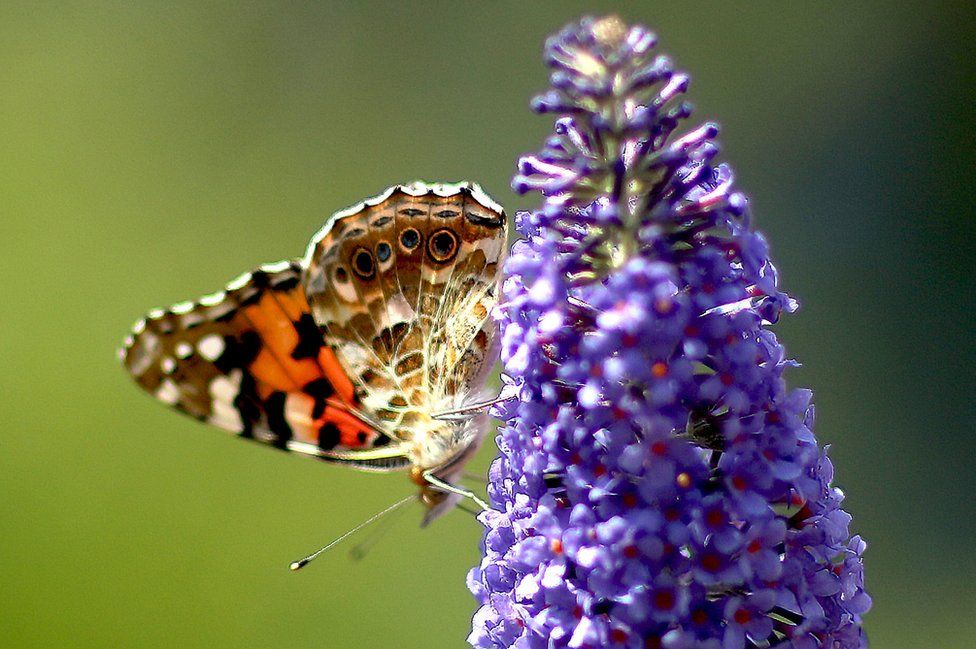 Before the count began, the wildlife charity said many species of butterfly appeared to have been affected by the unusually cold and wet spring this year.
Speckled wood butterflies were being seen in particularly low numbers, while small tortoiseshells, commas, green-veined whites, large whites and red admirals were also being spotted in smaller numbers compared with the 10-year average.
Conservationists have warned the UK is seeing a rising number of extreme weather events, thought to be the result of climate change, and want to learn about their effects on native butterflies in order to understand the likely long-term impact on wildlife.
Some species are being found in new parts of the country, while others are becoming harder to find at all, Butterfly Conservation said.
Last year saw the lowest average number of butterflies logged in the 145,000 survey submissions sent to the charity since the count began 12 years ago, and Butterfly Conservation's scientists want to see if that trend continues.