Nightclubs will be able to reopen, but face masks will still be needed in shops and hospitals.
Most of Wales' remaining Covid rules will be scrapped from Saturday.
Rules on the numbers that can meet indoors will end – nightclubs will be able to reopen, and social distancing laws for workplaces will be axed.
But masks will still be expected to be worn in shops, in health and social care settings, and on public transport.
First Minister Mark Drakeford said his decision to move to the alert level zero set of restrictions did not mean a "free-for-all".
The Welsh government confirmed the decision on Thursday night, 15 months after the first lockdown began and following weeks of declining case numbers.
The first minister warned "the pandemic is not over yet and we all need to work together to do everything we can to keep this virus under control".
"Even if you have been fully vaccinated, meeting outside is safer than inside; let fresh air into indoor spaces, get tested even for mild symptoms, and self-isolate when you are required to do so."
There will be no limit on the numbers that can meet indoors, including in homes, public places and events
Any businesses still closed, such as nightclubs, can reopen
Laws requiring social distancing in businesses and other organisations indoors will end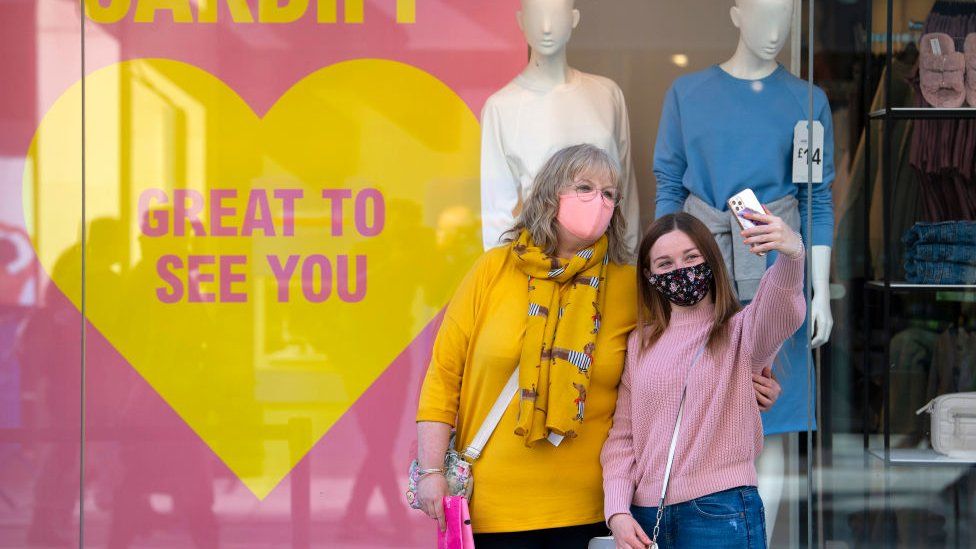 The rule requiring pubs to use table service will be lifted, and all remaining limits on businesses reopening will be scrapped.
It will be the law to wear face masks in indoor public places including shops, buses and trains, but not in venues where food and drink is served.
People will continue to have to self-isolate by law for 10 days if they get Covid. Advice to work from home if you can will also stay in place.
In response to the decision, opposition parties stepped up calls for a Wales-specific inquiry into the Welsh government's handling of coronavirus.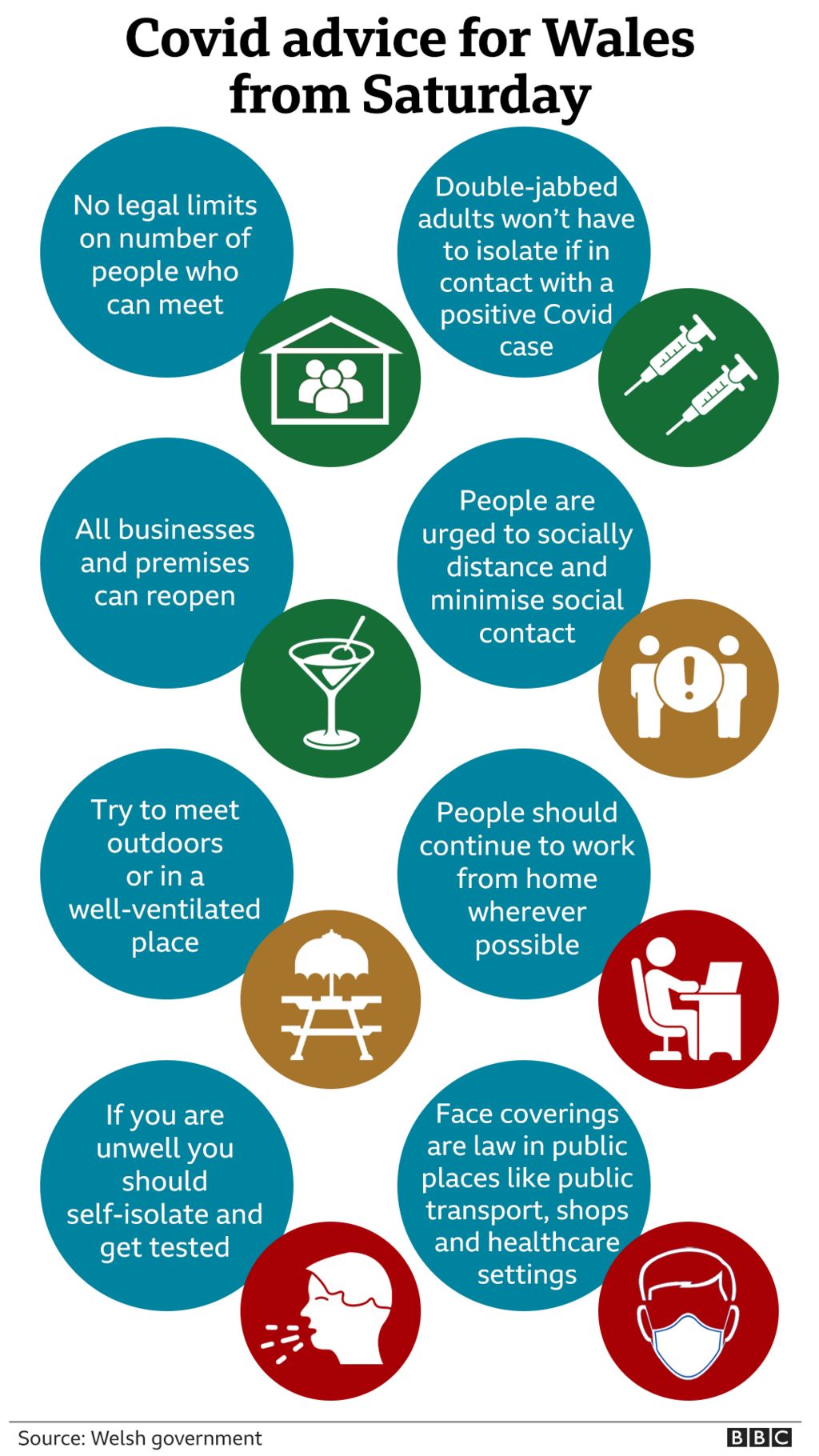 Laws on social contact indoors have existed since the start of the lockdown in March 2020 – Saturday will be the first time that they have been lifted in their entirety in Wales.
Those who are fully vaccinated and are found to be a close contact of a positive Covid case will not need to self-isolate from Saturday.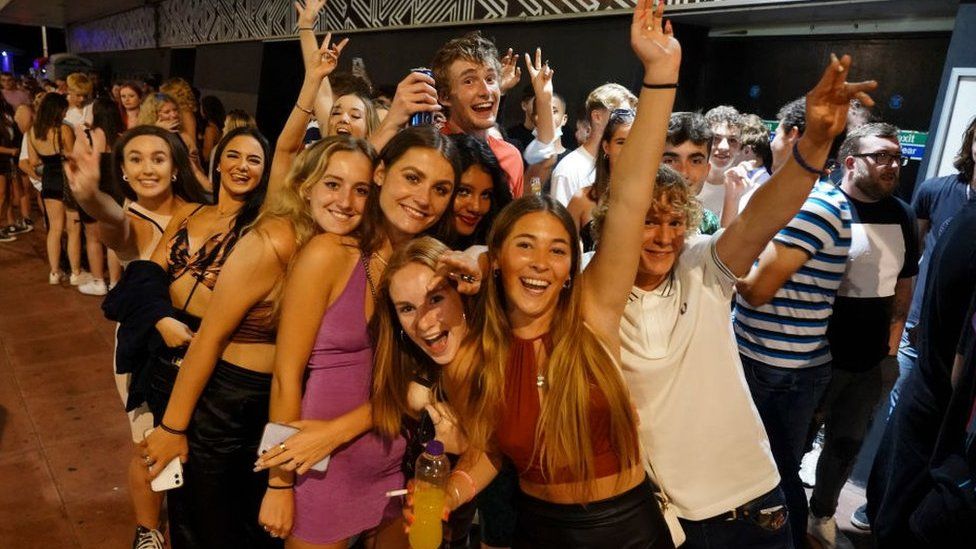 Although social distancing rules will be lifted, companies open to the public and workplaces will have to assess the risk of catching Covid in their buildings.
They will be expected to take "reasonable measures" to minimise the risk of exposure.
That could mean firms continue to use social distancing, use other measures such as ventilation or combine them.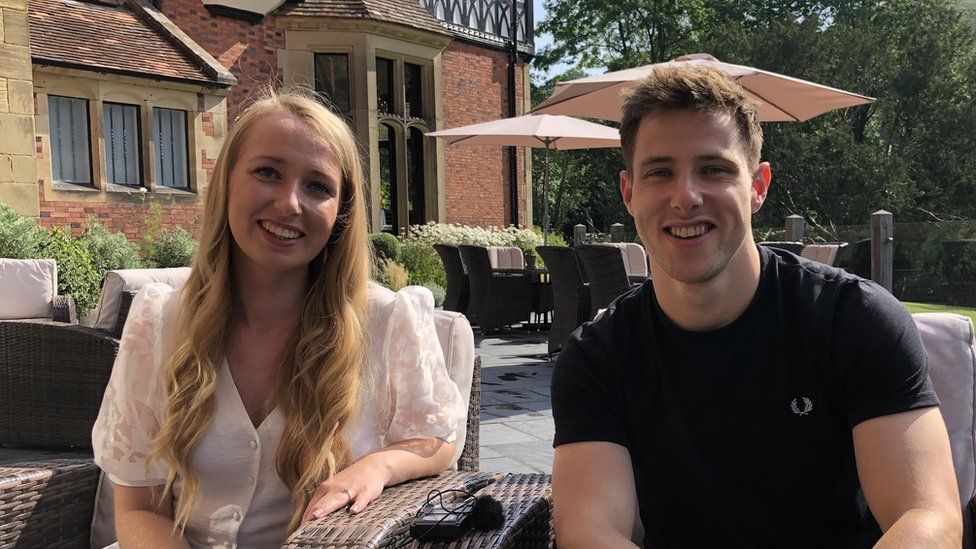 Wedding receptions have been subject to restrictions since March 2020 – but from Saturday those will be lifted.
Jordan and Emily Burns, from Buckley in Flintshire, should have been married in April 2020 – two weeks after lockdown began.
They have rearranged their ceremony four times since and had a small, legal marriage ceremony four months ago. On Saturday, however, they will have the big wedding they always wanted at Ty'n Dwr Hall in Llangollen.
Mrs Burns said: "It's been only six to a table in wedding – our tables will have 24 people which just seems crazy doesn't it?
"We're able to have the ceremony indoors so we're not worried with the weather. It just takes so much pressure off us as well and we can just look forward to it, be excited and just enjoy the day."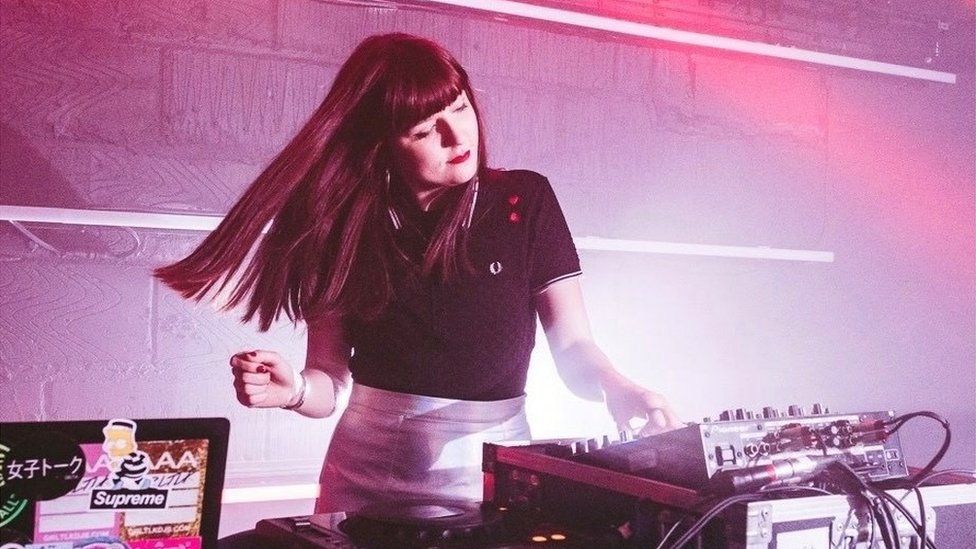 Stacey Alford, a DJ from Penarth, Vale of Glamorgan, said the pandemic "pulled the plug" on her career.
She said the music community was excited to see Wales moving to alert level zero, but was aware of the need for caution.
"The general consensus is 'get us in there, we can't wait' – but obviously we want everyone to just take it slowly, enjoy themselves but not be silly."
The changes mean there will be fewer Covid rules to police.
But Mark Jones, general secretary of the North Wales Police Federation, fears a return to normality for the public will put pressure on officers.
"We're seeing the first time in near enough two summers where freedom is there, so a lot of people will be coming to visit north Wales and we're anticipating demands on policing, which means that the thin blue line is going to be stretched even further and further," he said.

Exactly 500 days after telling us to stay home, Mark Drakeford has confirmed an end to the rules on who and where we meet.
He has deliberately avoided repeating Boris Johnson's assurance that we are on an "irreversible" path out.
But the success of the vaccination programme means the bar for "re-imposing severe restrictions will be higher", the Welsh government says.
The next step is to provide booster jabs. Some people will get one with their annual flu jab in the autumn.
In a clear signal about the ongoing threat of the pandemic, ministers say they are worried about a "perfect storm" of Covid and flu this winter.

On Thursday night, opposition parties pressed again for a Wales-only inquiry into the handling of the pandemic by the Welsh government.
Plaid Cymru said it wanted "reassurance from government that lessons have been learnt", and the Tories said those who have suffered should be given justice.
Welsh Conservative Senedd leader, Andrew RT Davies, said: "People are ready to meet loved ones as they once did and businesses need to get on the road to recovery, and it's now vital the Labour government spends the £1bn Covid-19 funding in its coffers to support Welsh jobs."
Plaid Cymru's health spokesperson, Rhun ap Iorwerth, said if there was an "adverse reaction" ministers "must be ready to take a step back if necessary".
Wales has seen a third wave of coronavirus cases in recent months – but it peaked on 16 July and has been decreasing ever since.
Latest figures put the case rate at 133.4 per 100,000 people over seven days.
With 66% of Wales' population fully vaccinated, the numbers needing hospital treatment has also not been as high as during earlier waves in Wales.
The Welsh government's decision follows other UK nations that have also decided to scrap Covid restrictions.
England's "freedom day" took place on 19 July – the UK government has not kept face mask law in place across the border.
Most restrictions will end in Scotland this coming Monday, two days after Wales.