The foreign secretary says they can move to the UK if they are under "imminent threat" from the Taliban.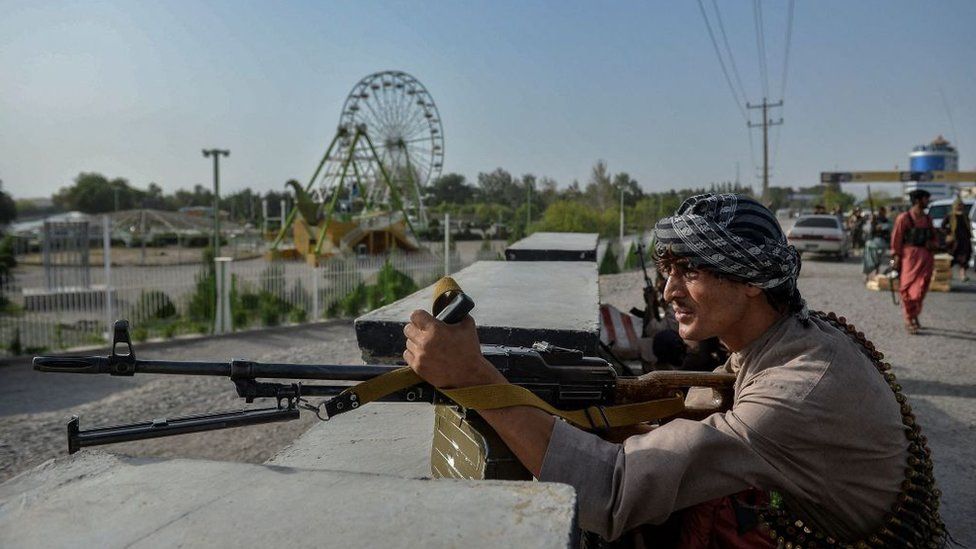 Afghan journalists who work for the British media will be allowed to relocate to the UK if they are under "imminent threat" from the Taliban, the foreign secretary has said.
In a letter to UK media organisations, Dominic Raab said cases would be considered "on an exceptional basis".
British news outlets had urged No 10 to treat Afghan journalists the same as the British Army's Afghan interpreters.
Dawa Khan Menapal, the director of Afghanistan's media and information centre, was shot dead as he was leaving a mosque in his car in the Afghan capital of Kabul. The Taliban said he had been "punished for his deeds".
Local officials said insurgents had captured the city of Zaranj, in Nimroz province, on Friday afternoon, in a significant blow to government forces.

Also on Friday, the UK government advised all UK nationals to leave Afghanistan due to the "worsening security situation".
The Foreign and Development Office has updated its travel advice to urge Britons to leave by commercial means, and to make the British embassy in Kabul aware of their plans.
Mr Raab's letter follows a plea from a group of newspapers and broadcasters who wrote to the UK government to urge that Afghan journalists, translators and fixers be treated the same as interpreters who worked for the British armed forces.
Since 2013, some Afghan interpreters who had put their lives at risk by working with the British military have been permitted to relocate to the UK, with their families.
Mr Raab wrote that the "freedom" of global media outlets was a "priority" for the government.
He added: "The vibrant Afghan media is one of the greatest successes in Afghanistan in the last 19 years, and it should be celebrated and protected.
"Your letter highlighted the threat faced by Afghan staff who have worked for your media organisations in Afghanistan, in particular the risk of reprisals they face from the Taliban from their association with the UK.
"Under existing schemes, we are able to consider individual cases for relocation on an exceptional basis, where there is evidence they are under imminent threat due to the nature of their engagement with the UK.
"Journalists (and those supporting them) can be eligible for our support, depending on the individual circumstances that apply."
On Thursday a flight of 104 people, made up of interpreters and their family members, arrived at a Midlands airport as part of the UK's ongoing relocation programme.
One interpreter, called H, said that while he was happy for his wife and children to be in Britain he was sad to have left his family behind.
The US has said it will withdraw all forces by 11 September.