Geronimo the alpaca is condemned to death after twice testing positive for bovine tuberculosis.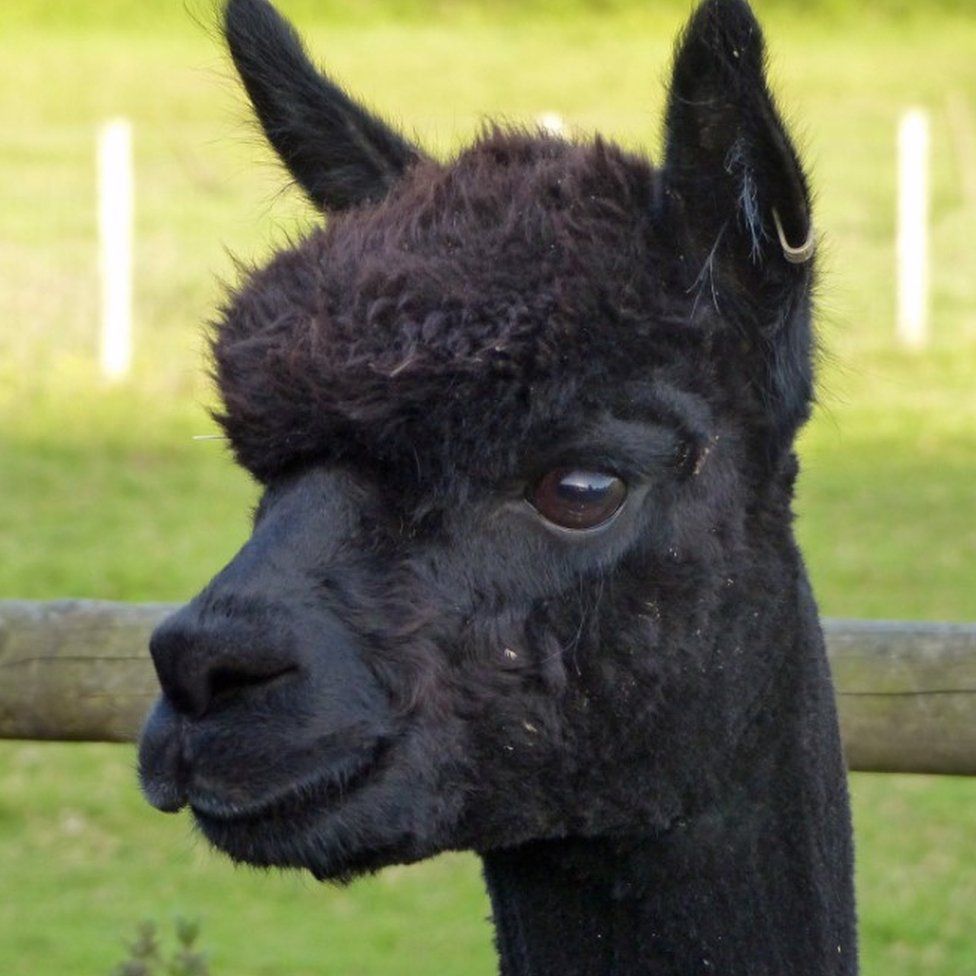 A farmer has said she will "stand in the way of any gunman who comes to destroy" her alpaca Geronimo.
The six-year-old stud alpaca was condemned to death by a High Court judge after twice testing positive for bovine tuberculosis (bTB).
Owner Helen Macdonald disputes the results but the environment secretary said it was a highly "reliable test".
Nearly 80,000 people have signed a petition calling on Prime Minister Boris Johnson to stop the slaughter.
The 50-year-old veterinary nurse, who breeds the species at her farm in Wickwar, south Gloucestershire, has been locked in a legal battle with the Department for Environment, Food and Rural Affairs (Defra) since 2017.
She has repeatedly appealed to the Prime Minister and Environment Secretary George Eustice to halt the destruction order, which she claims was based on inaccurate testing.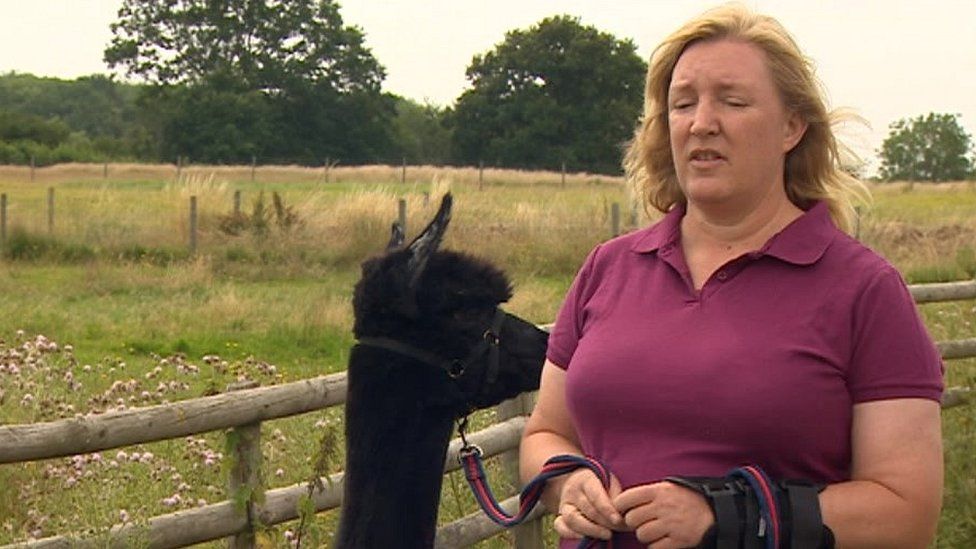 Speaking publicly on the issue for the first time on Thursday, Mr Eustice said Geronimo had "tested positive twice using a highly specific and reliable test".
"I have looked at this case several times over the last three years and gone through all of the evidence with the chief vet and other experts in detail," he said.

Bovine TB is a chronic, infectious disease caused by a slow-growing bacterium, Mycobacterium bovis
All mammals, including humans, are susceptible to bovine TB
Infection is mainly through inhalation or ingestion of bacteria
Transmission can occur via nose to nose contact and via contact with saliva, urine, faeces and milk
The bacterium can remain viable in the environment from a few days to many months

"My own family have a pedigree herd of South Devon cattle and we have lost cows to TB, so I know how distressing it can be and have huge sympathy for farmers who suffer loss."
A second warrant to execute the alpaca came into effect on Thursday after a last-ditch High Court bid to save him failed.
Defra has 30 days to visit Ms Macdonald's farm and put him down, which means a contractor could legally force entry to her property and shoot Geronimo, she told Sky News earlier.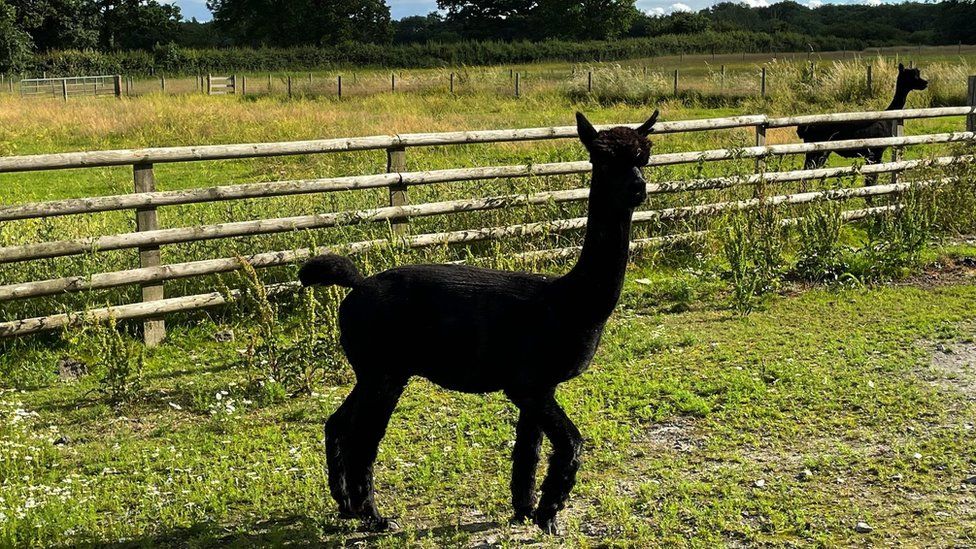 Ms MacDonald, said they "don't have to kill him" and they "have a choice".
"I don't want Geronimo's last moments to be of being caught by a man who will put a gun to his head before he's shot, but then I don't want to consent to having him euthanised.
"That's no choice at all. There is no way that I will put him to sleep.
"Asking me to do that to a healthy animal as a vet who has been saving lives for 30 years is the worst thing they can do to my mental health. They are putting me through hell."
Defra has defended its methods after it was revealed the tests have never been trialled for their accuracy in detecting bovine tuberculosis in alpacas, and that Geronimo had tested negative on four occasions in New Zealand.
"We are sympathetic to Ms Macdonald's situation – just as we are with everyone with animals affected by this terrible disease," a spokesman said.
"It is for this reason that the testing results and options for Geronimo have been very carefully considered by Defra, the Animal and Plant Health Agency and its veterinary experts, as well as passing several stages of thorough legal scrutiny."

Geronimo the alpaca has twice been tested with the skin test (SICCT test)
The UK government says this is the same test as used on "a prize bull"
Owner Helen Macdonald wants Geronimo to be tested with an interferon gamma blood test
She also says there is no evidence as to the accuracy of the SICCT test when used on alpacas
SICCT testing has a specificity of 99.98%, meaning it is very rare a non-infected animal will be wrongly classified as diseased, TB Hub says
An interferon gamma blood test is lab-based and used to to increase overall testing sensitivity, says TB Hub

The BBC is not responsible for the content of external sites.