The device could now be inspected as part of Rebekah Vardy's and Coleen Rooney's libel battle.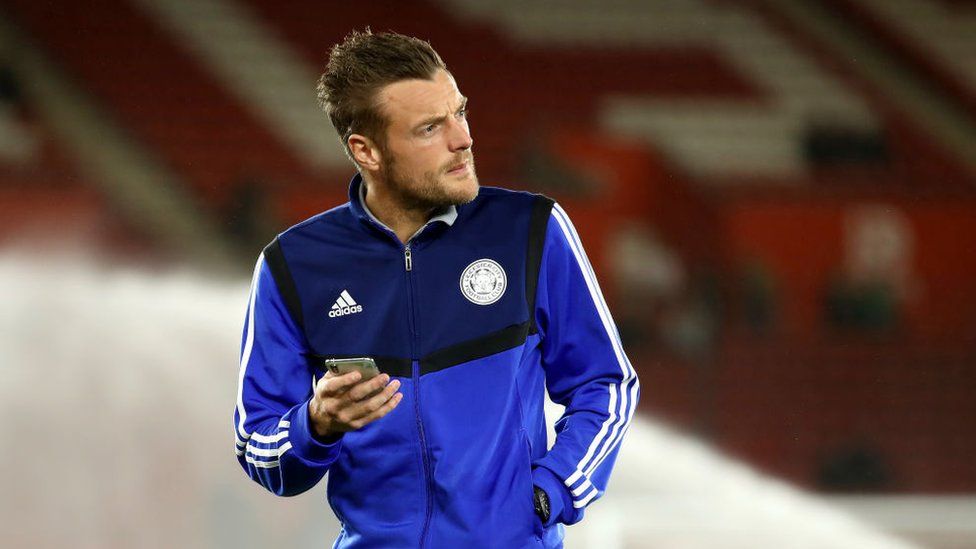 Footballer Jamie Vardy's phone can be inspected as part of a libel battle between his wife and Coleen Rooney, a judge has ruled.
Rebekah Vardy is suing Rooney for libel after Rooney claimed fake stories had been leaked to newspapers by Vardy's Instagram account.
The wife of ex-England player Wayne Rooney was dubbed "Wagatha Christie" during the row, which began in 2019.
A full trial will likely take place next year, the judge indicated.
At a hearing on Wednesday, the High Court heard both women will be using experts to analyse the Instagram data on relevant devices ahead of the trial.
Judge Roger Eastman concluded that devices that had used Rebekah Vardy's account – which could include her husband's phone or computer – should be "up for grabs for inspection and analysis by the experts".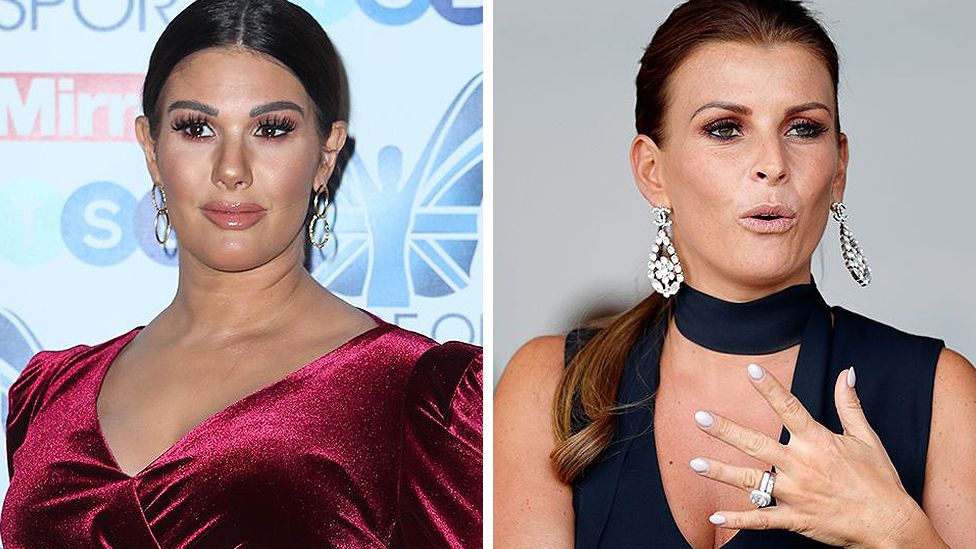 Social media was set alight on 9 October 2019 when Coleen Rooney pressed send on her Instagram and Twitter posts, accusing Rebekah Vardy of leaking details about her life to the tabloids.
In an effort to work out which of her friends had been sharing stories, she'd published different fake stories on Instagram to different people, and monitored which ones ended up as newspaper stories.
Rebekah Vardy took to social media to deny any involvement in the leaking.
As the argument raged on, Vardy's lawyers said her husband faced abuse on the pitch which meant they couldn't let their young children attend games anymore.
Vardy decided to sue for defamation last year in July, with court documents written by her lawyers saying the incident had affected her mental and physical health.
When Rooney's social media posts were released, Vardy was seven months pregnant and her lawyers claim they led to her being taken to hospital three times with anxiety attacks.
The pair originally became friends through their husbands, former Manchester United and England player Wayne Rooney and Leicester striker Jamie Vardy.