An inquest heard Yeovil Town captain Lee Collins also had drugs and alcohol in his system.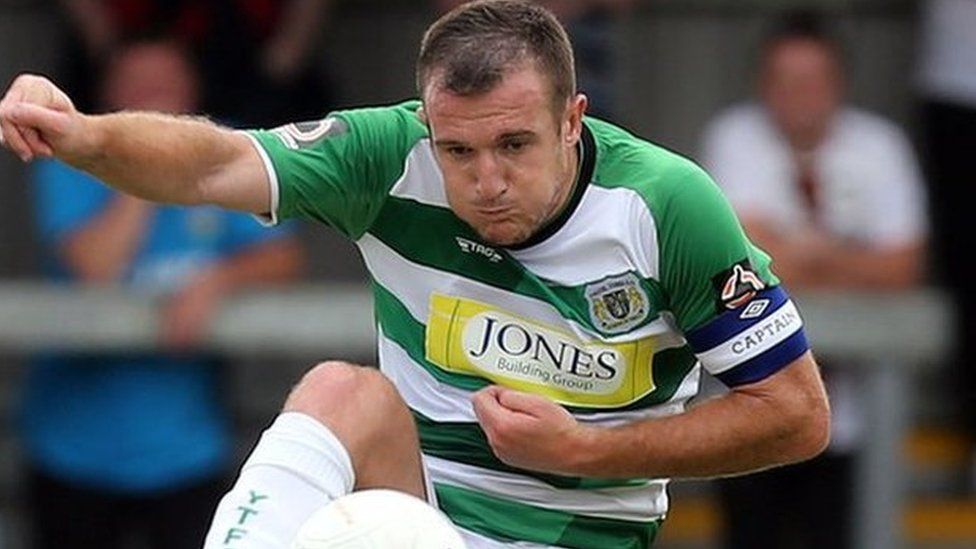 A footballer took his own life and had cocaine in his system when he was found dead in a hotel room, an inquest heard.
Yeovil Town captain Lee Collins, 32, was discovered by the club's assistant manager Terry Skiverton on 31 March after he did not arrive for training.
He had been "struggling with injuries and personal problems", including the break-up of a relationship, Taunton Coroners' Court was told.
Senior Somerset coroner Tony Williams recorded a conclusion of suicide.
Mr Williams said Mr Collins had battled long-term alcohol problems as well as a gambling habit and the recreational use of cocaine.
Toxicology tests revealed alcohol and cocaine in Mr Collins' system when he was found at the Lanes Hotel, West Coker, Somerset.
In a statement to the inquest, his partner Rachel Gibbon said Mr Collins was a "gentle giant, the kindest most generous man you could have met", but that there were two sides to his "very complex character".
Mr Collins of Newport, Gwent, played for several other clubs in his career, including Northampton, Mansfield and Forest Green Rovers.

The BBC is not responsible for the content of external sites.