More than one million teenagers would be included in a new rollout if ministers accept expert advice.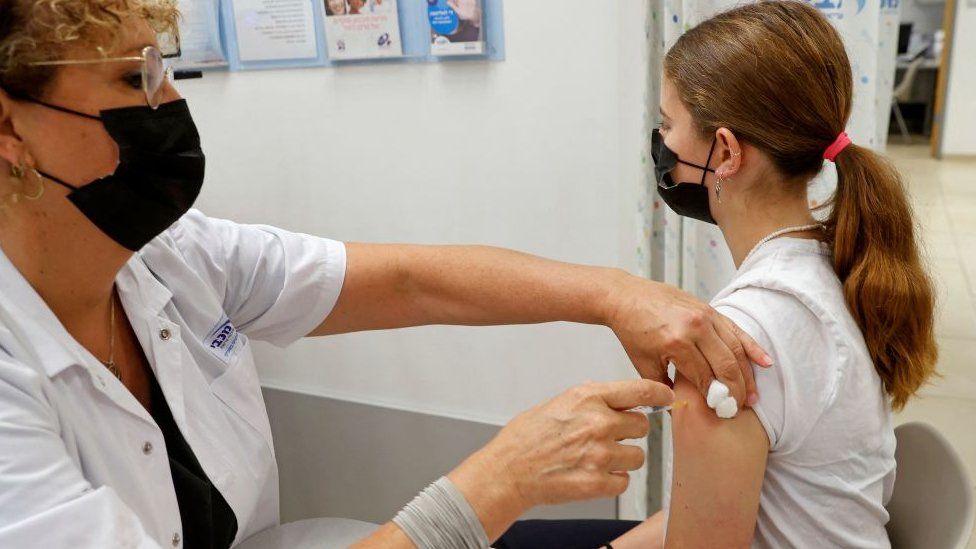 UK experts are set to recommend all 16 and 17-year-olds should be offered a Covid vaccination, the BBC understands.
The Joint Committee on Vaccination and Immunisation stopped short of making the move last month, saying it was still assessing the benefits and risks.
About 1.4 million teenagers will be included in the new rollout but it is not known when the jabs will start.
They are only offered now to those over-12s who have underlying conditions or live with others at high risk.
But some countries, including the US, Canada and France, are routinely vaccinating people aged 12 years old and over.
Whitehall sources say ministers in England are expected to accept the advice of the JCVI, following an announcement on Wednesday.
It comes after Scotland's First Minister Nicola Sturgeon said on Tuesday that she was "hoping" to receive updated advice from the JCVI on the vaccination of 16 and 17-year-olds.
Ms Sturgeon said the UK's four chief medical officers had written to the JCVI, asking them to look again at vaccination advice for young people.
Decisions on vaccinations are based on recommendations from the independent JCVI. Ministers in England, Wales, Scotland and Northern Ireland each then approve the plans.
The only Covid jab currently authorised in the UK for under-18s is the Pfizer-BioNTech vaccine.
However, it said it would not extend the rollout as it examined reports of rare adverse events such as inflammation of heart muscles among young adults.
Speaking ahead of the July decision, England's chief medical officer Professor Chris Whitty said the JCVI were confident vaccines would protect children to a high degree.
He added that more research was taking place as children do not tend to suffer severely from Covid, and the experts wanted to ensure the benefits of the jab outweighed any potential risks.
Shadow health secretary Jonathan Ashworth said: "With the JCVI apparently about to give the green light to vaccinating 16-year-olds, ministers need to ensure plans are in place to roll out this vital next stage of vaccination while ensuring parents have all the facts and information they need."
A Department of Health and Social Care spokesperson said: "We continue to keep the vaccination of children and young people under review and will be guided by the advice of the independent Joint Committee on Vaccination and Immunisation."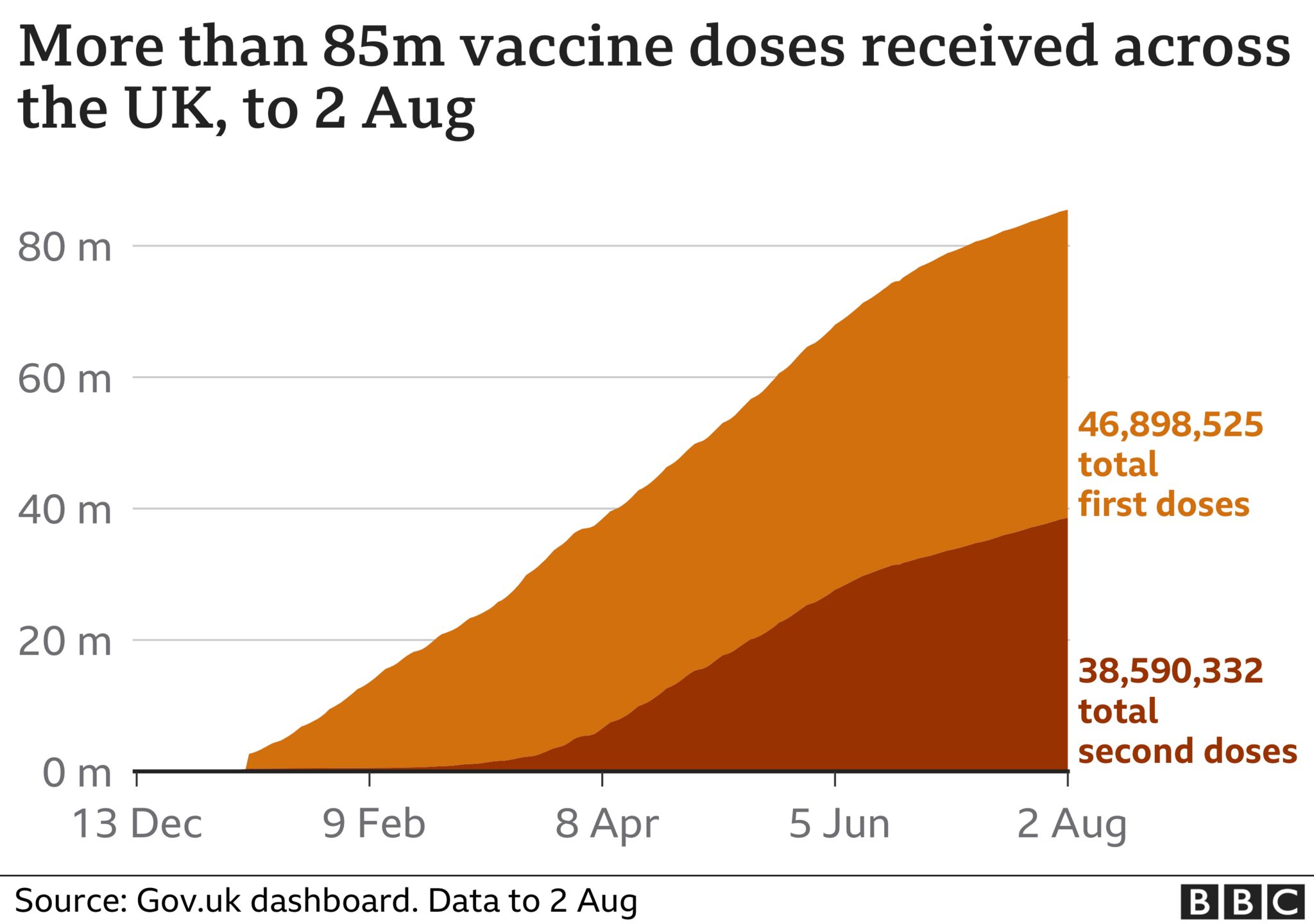 All over-18s have now been offered a vaccination against coronavirus. The latest government data shows 88.7% of people in the UK have now had one dose of vaccine, while 73% have had two jabs.
And a further 21,691 cases of people testing positive for coronavirus were recorded in the UK on Tuesday. It was the fifth day in a row that infections have fallen, and the lowest daily total since late June.