Innocent passer-by Aya Hachem, 19, was shot dead in a feud between two Blackburn tyre firm owners.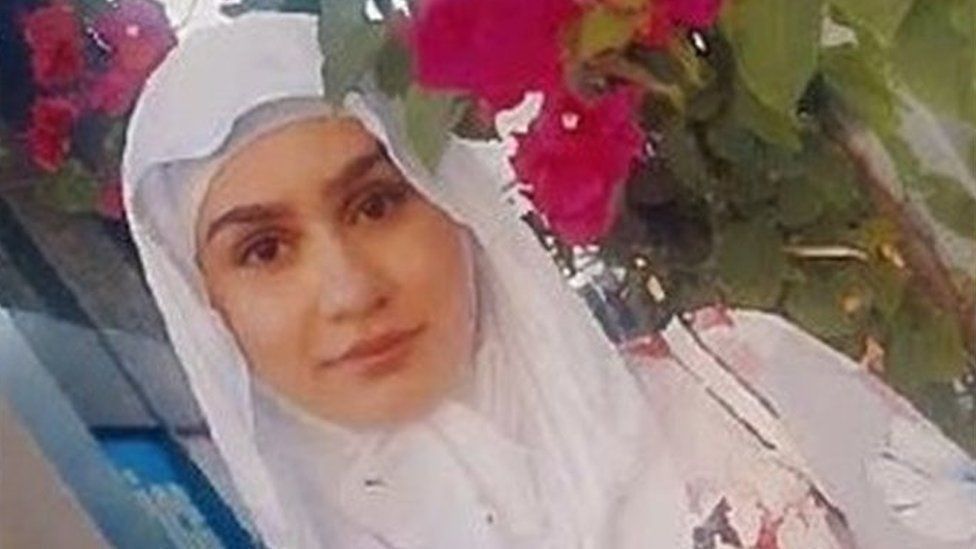 Seven men have been found guilty of murdering a student who was shot dead in a feud between two tyre firm owners.
Aya Hachem, 19, was killed in the drive-by shooting in Blackburn on 17 May last year.
The shooting was the culmination of a long-running dispute between Feroz Suleman, of RI Tyres, and Pachah Khan, of Quickshine Tyres, a court heard.
Seven of the eight people who were on trial at Preston Crown Court were convicted of Ms Hachem's murder.
Suleman, Kashif Manzoor, Ayaz Hussain, Abubakr Satia, all from Blackburn, Zamir Raja, of Stretford, Anthony Ennis, of Partington, and Uthman Satia, of Great Harwood, will be sentenced on Thursday.
The eighth defendant, Judy Chapman, was cleared of murder but found guilty of manslaughter and will be sentenced 1 October.
The court heard Suleman, 40, had arranged the execution of rival businessman Mr Khan in broad daylight.
However, the gunman he hired instead shot dead innocent passer-by Ms Hachem.

The BBC is not responsible for the content of external sites.