Ministers are no longer considering making two doses mandatory for students in England, the BBC learns.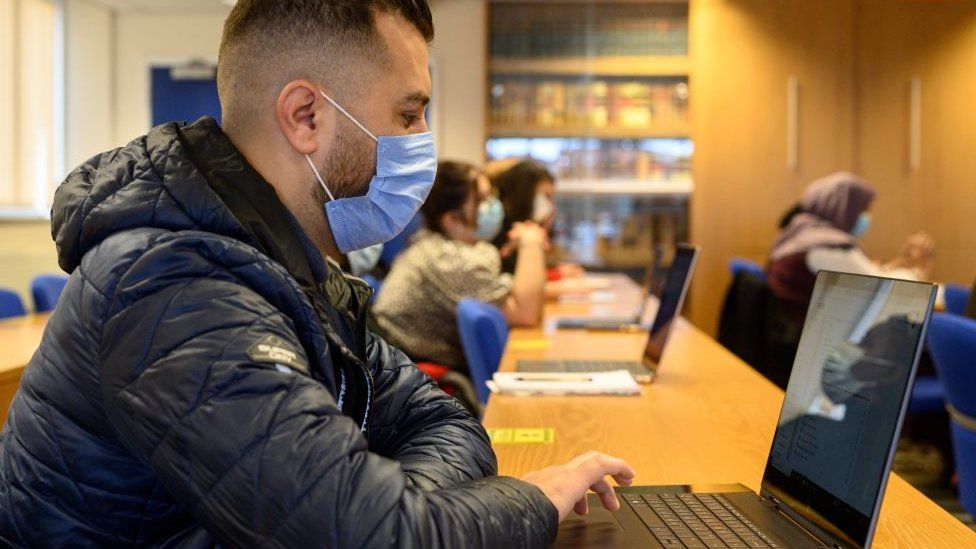 Ministers are no longer considering making it compulsory for university students to be fully vaccinated against Covid to attend lectures in England, the BBC has been told.
The foreign secretary previously said students would get "advance warning" if they needed to be double jabbed.
The government plans to require two jabs to go to nightclubs and other crowded venues from September.
More than 71% of UK adults have had two doses so far, while 88% have had one.
The idea of making vaccines compulsory for university students – either to attend lectures or to live in halls of residence – was not ruled out by either education minister Vicky Ford or Downing Street when asked about it earlier this week.
And asked whether vaccination would be mandatory for students returning to halls of residence, Foreign Secretary Dominic Raab said a decision would be taken in September.
But now the idea of requiring students in England to show proof of vaccination to attend lectures or stay in halls of residence has been shelved, the BBC has been told.
The governments of Scotland, Wales and Northern Ireland are in charge of their own coronavirus rules and education policy.
Unions have been critical of making vaccines mandatory for university students.
The University and College Union previously said this would be wrong and "hugely discriminatory against those who are unable to be vaccinated" as well as for international students.
And the National Union of Students had called the idea "appalling", accusing the government of "lining students up as scapegoats".
Both Labour and leading universities have called for vaccination centres to be set up on campuses so that students are jabbed before the winter.
The Russell Group – made up of the UK's top universities – has offered its own spaces and facilities to be used as pop-up centres.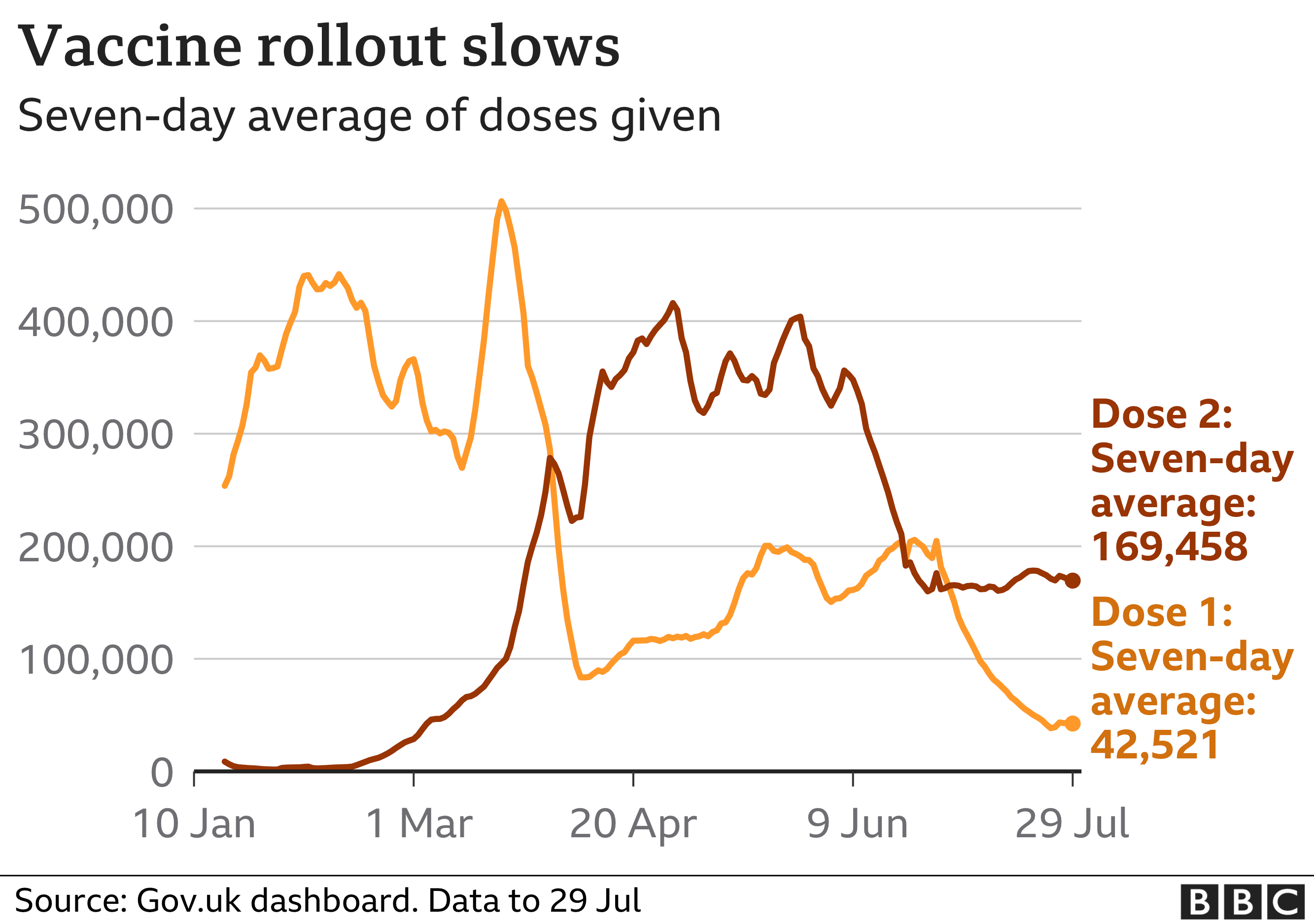 All over-18s in the UK have now been offered a first dose of a Covid vaccine – and people can get their second dose eight weeks later.
This means the government expects all adults to have had the opportunity to have both jabs by the end of September.
However, 32% of 18 to 29-year-olds in England had not had their first dose by 25 July, according to the latest data from NHS England.
From the end of September, ministers have said people will need proof of full vaccination to attend nightclubs and other crowded venues in England.
The full details of the plan are yet to be seen but an NHS Covid Pass – which you can obtain electronically or as a letter – will be used as proof.