He says future lockdowns are less likely the more people, including 18-25-year olds, get vaccinated.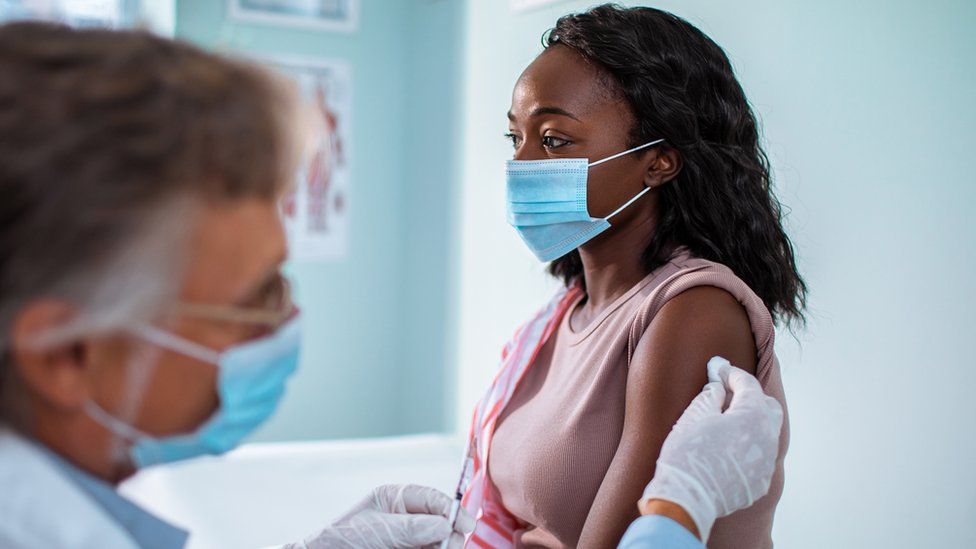 Around 60,000 deaths have been prevented in England as a result of the Covid vaccine programme, the deputy chief medical officer has said.
Prof Jonathan Van-Tam said an estimated 22 million cases have also been stopped – a "truly massive" success.
His comments came in a special programme with Radio 1 Newsbeat listeners, including some who are worried about getting a jab.
He said the more people get a jab, the less likely more lockdowns are.
The chances of another lockdown will be "much lower" if a higher proportion of the population, including 18-25-year-olds, get their jabs, he said.
Nearly a third of young adults in England – about 2.7 million – have not had a first dose of a Covid-19 vaccine, NHS England figures show.
Some 68.1% of people aged 18 to 29 had received a first dose by 25 July, according to estimates, meaning 31.9% are likely to not be jabbed.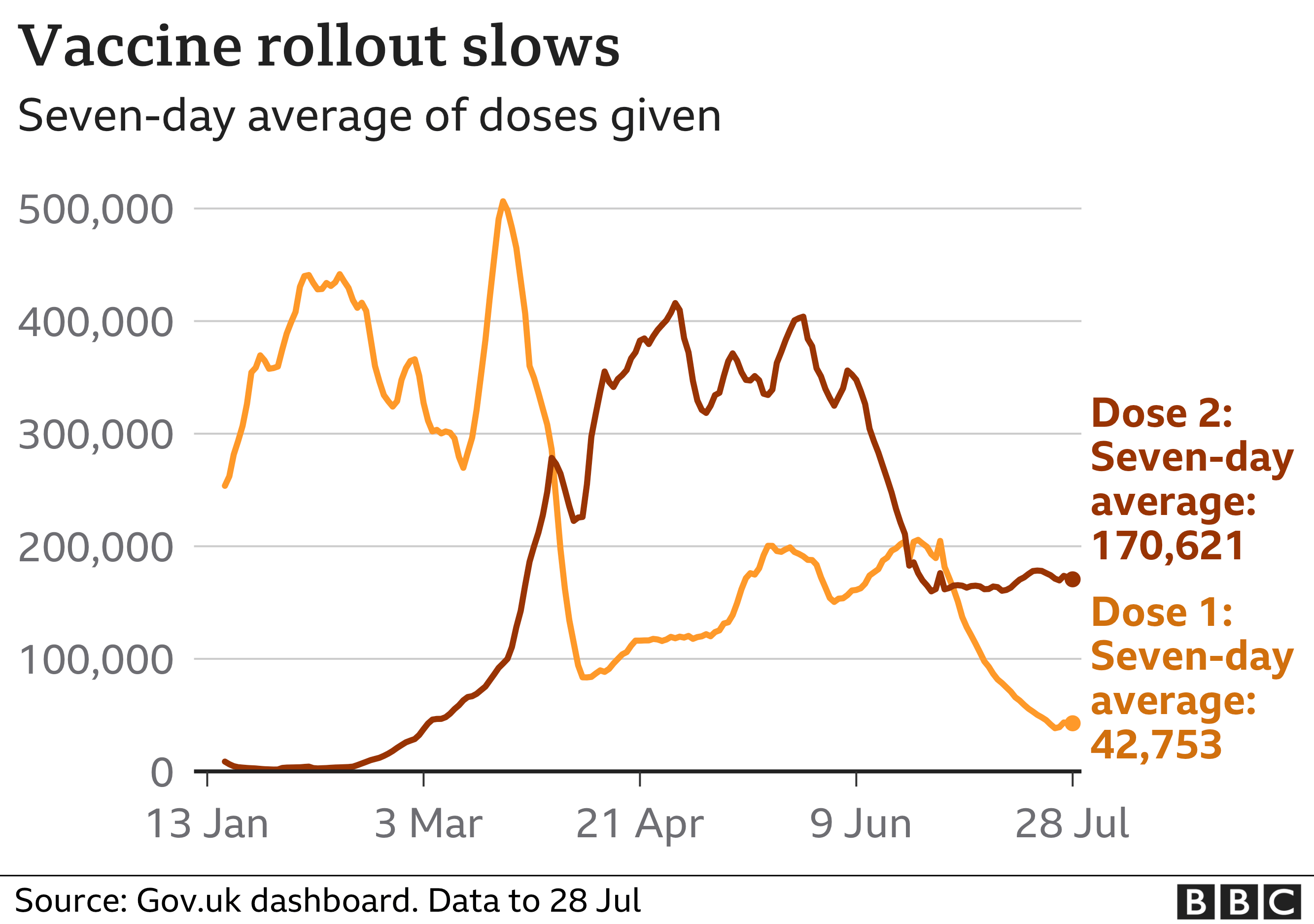 Prof Van-Tam also said he can't know yet if there will be a fourth wave of Covid infections in the UK.
He disputed a claim made to a newspaper by a senior minister earlier this week that Covid was "all over bar the shouting", after a recent sharp drop in cases.
Prof Van-Tam said: "I wish it were so. This is not 'all over bar the shouting'.
"I hope the worst is behind us but I think it's quite possible that we're going to have one or two bumpy periods in the autumn and in the winter, not only through Covid, but also through flu and other respiratory viruses as well."


This figure is a bit of an exaggeration.
That's because it asks what would happen in a world with no vaccination and no new lockdowns.
But it shouldn't be surprising for such a model to suggest that vaccines could have saved many tens of thousands of lives in England alone.
The modellers behind the figure looked at the number of infections we've seen since the start of the year. They then asked how many of those infected people would have died if the death rates from 2020 still applied.
That alone could account for thousands of deaths.

Vaccines are also thought to have directly averted more than 52,600 hospital admissions, according to PHE.
Previous estimates, for the period up to 9 July, had suggested about 37,000 deaths and 11 million infections had been prevented.
Another 31,117 cases of coronavirus were reported in the UK on Thursday, lower than the 39,906 cases reported a week earlier.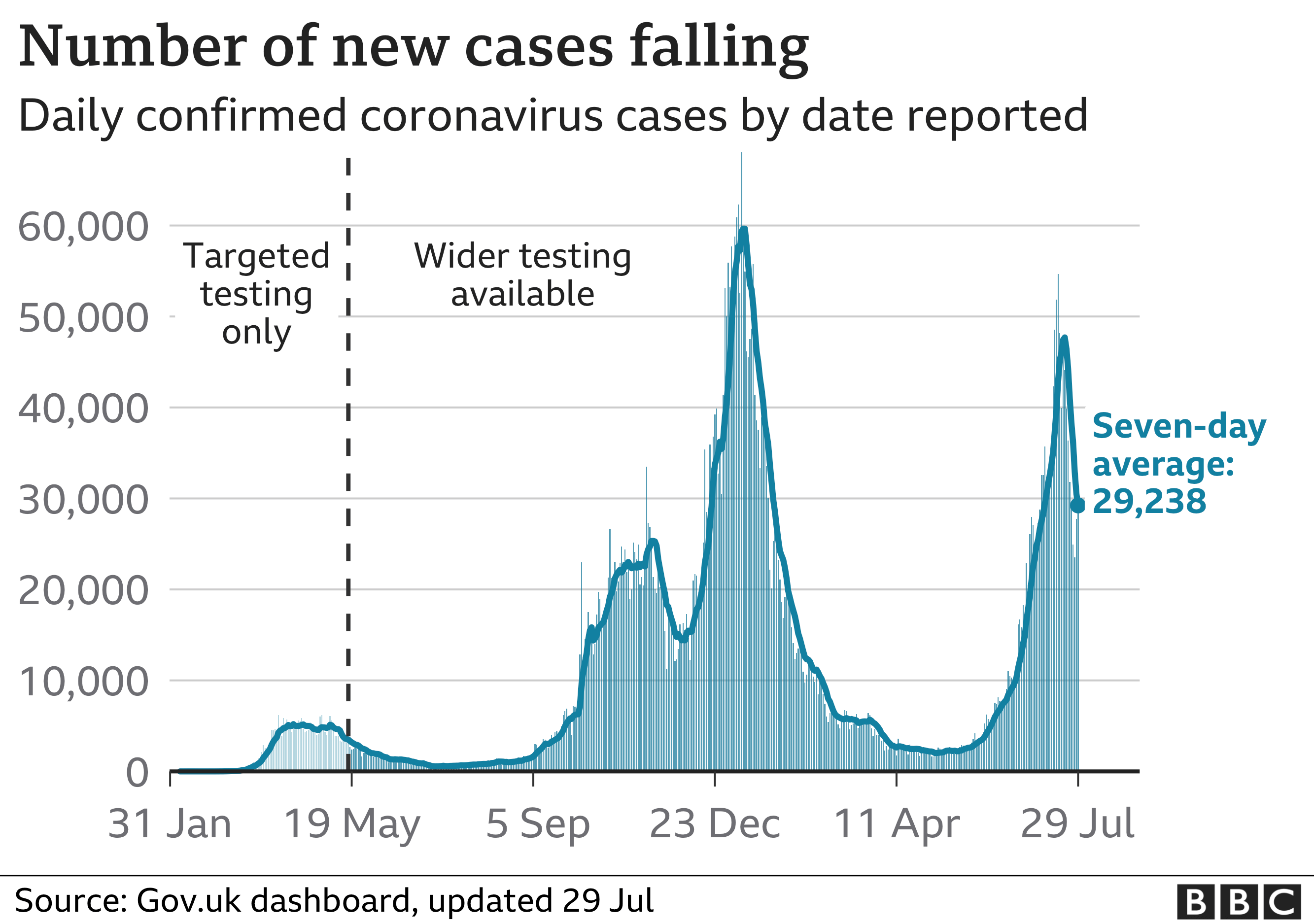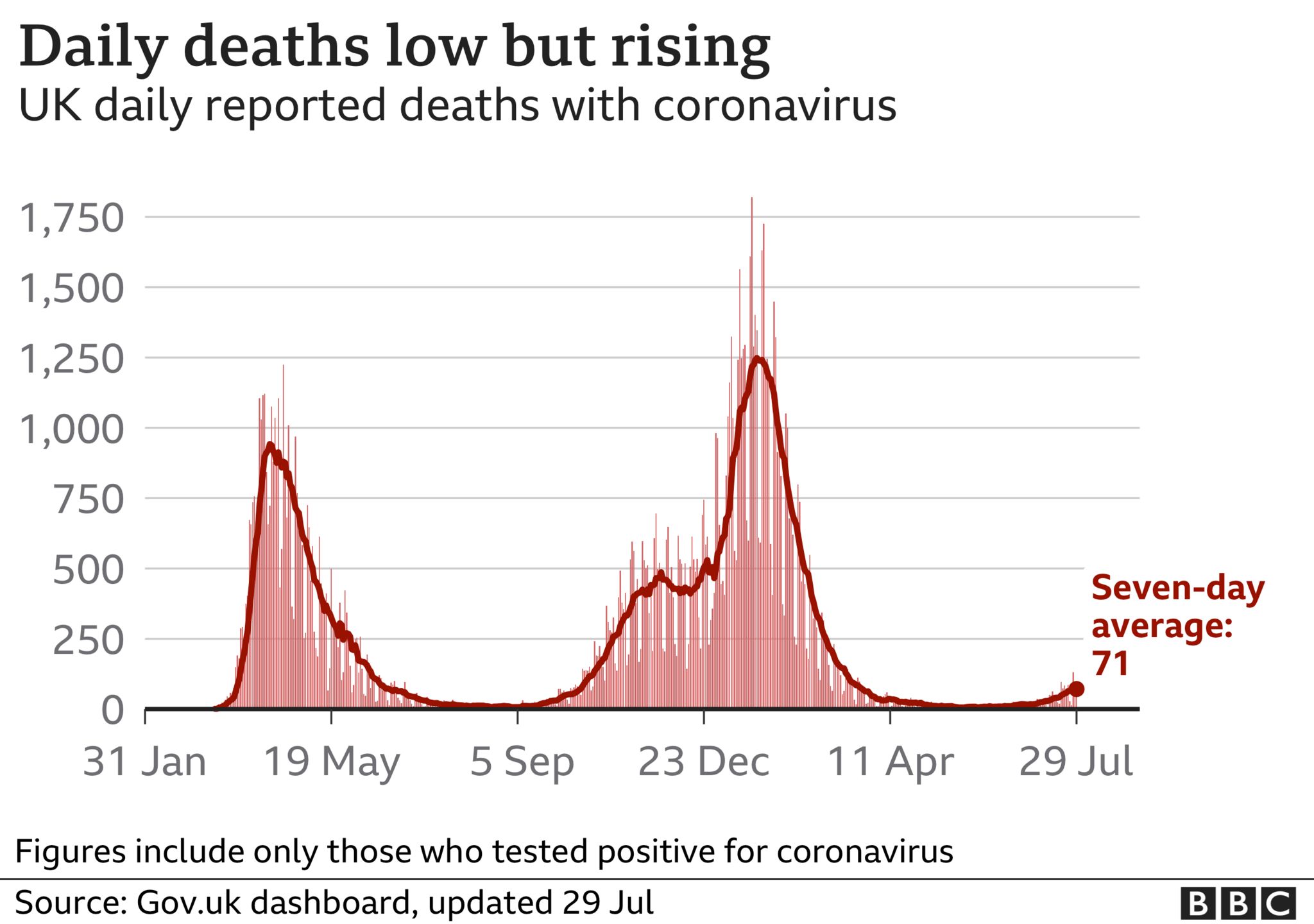 Among those asking Prof Van-Tam questions was Sharnie, 19, a student in Coventry.
She asked why someone like her who has had Covid – and only experienced mild cold and flu symptoms – should have a jab when she doesn't know the long-term effects of it.
"If there was anything very major going on in terms of side effects and long-term consequences we would have seen those signals and we just haven't," Prof Van-Tam said.
He added that in the future it could get more difficult for those who haven't been vaccinated to access certain venues and go on holiday.