Recent falls in cases are encouraging but it is too early to draw conclusions, Boris Johnson says.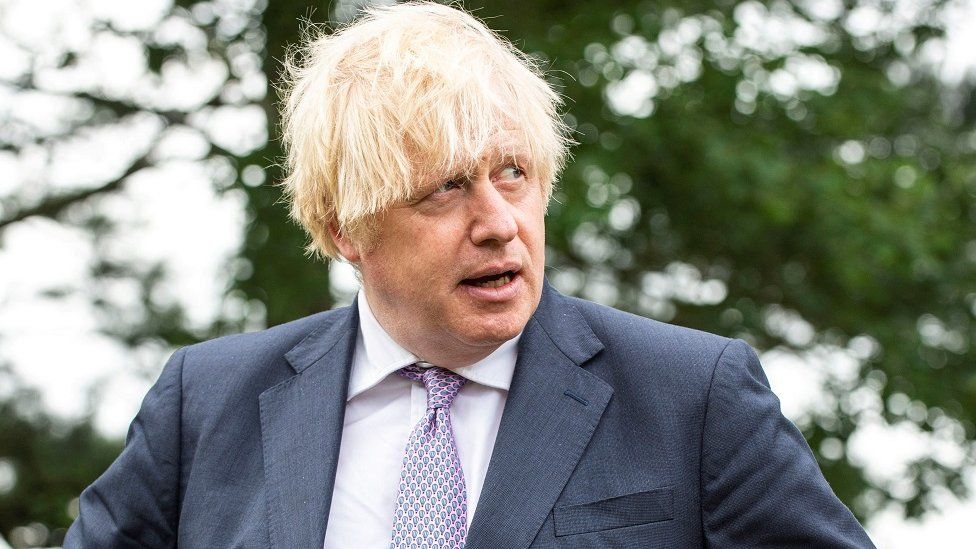 The end of remaining coronavirus rules in England on 16 August is "nailed on", Boris Johnson has said.
From 16 August, fully-vaccinated people will no longer have to self-isolate if a contact tests positive for Covid.
Mr Johnson said the recent data – which shows daily cases have fallen for seven days in a row – was encouraging.
But he added: "It is far, far too early to draw any general conclusions.
"The most important thing is for people to recognise that the current situation still calls for a lot of caution and for people just to remember that the virus is still out there, a lot of people have got it, it still presents a significant risk."
The daily number of cases has been falling in the past week, with 23,511 new infections announced on Tuesday. A further 131 people have died with the virus.
However, experts have warned that it is still too early to see the impact – if any – of the ending of England's lockdown on 19 July.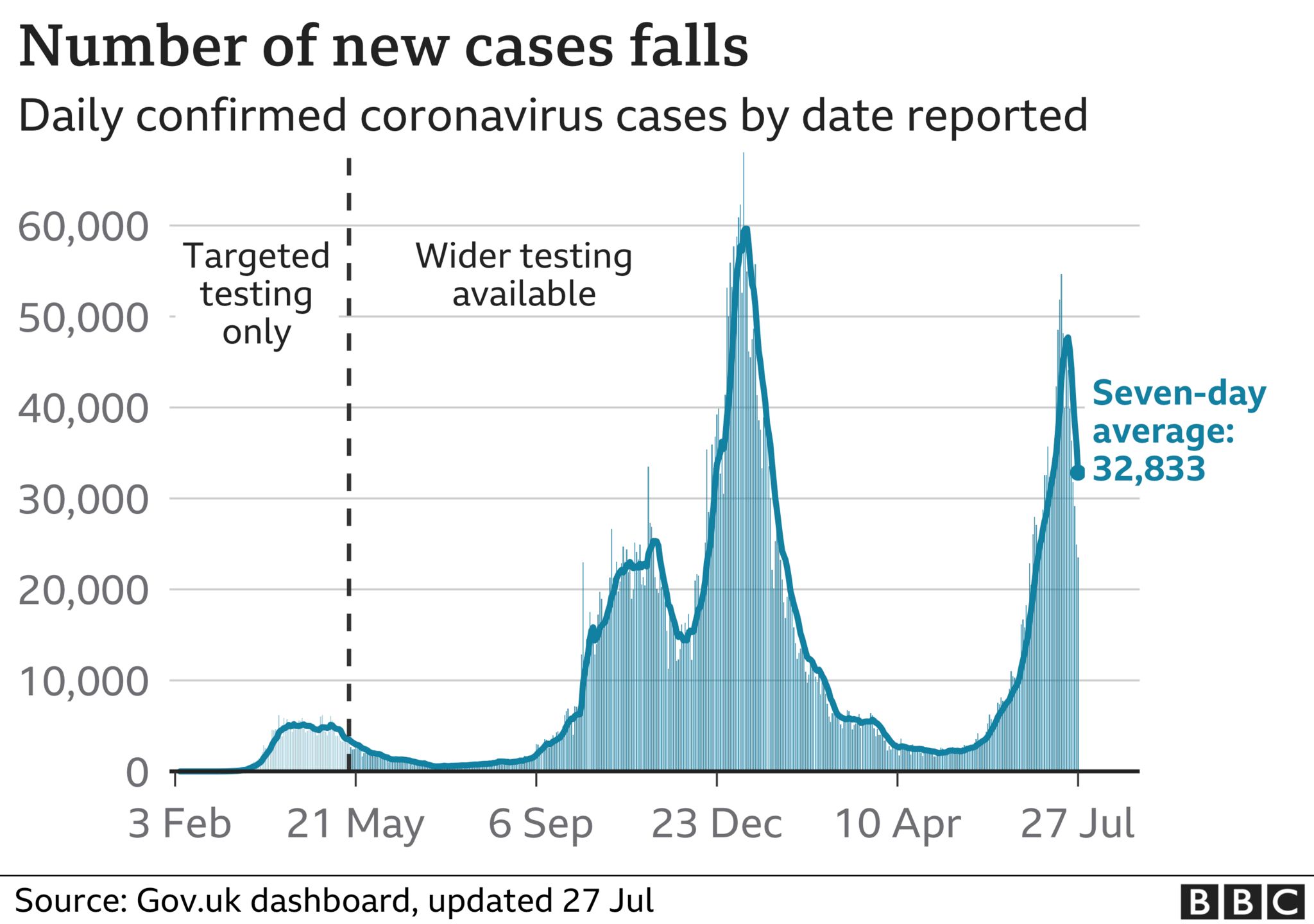 The next date to remove remaining restrictions in England is 16 August, when people who are double-jabbed – as well as unvaccinated under-18s – will not need to self-isolate if they come into contact with a positive case. Instead they will be encouraged to take a PCR test.
Currently, everyone has to self-isolate if contacted by NHS Test and Trace, unless they're on a list of critical workers. Anyone "pinged" by the app and told to self-isolate is advised – but not legally obliged – to self-isolate.
Scotland is set to lift all remaining rules on 9 August, while in Wales the date is 7 August. Northern Ireland will review its rules again on 12 August.
As the percentage of adults who have been double jabbed reaches 70%, and those getting their first dose hits 88%, Mr Johnson said the number of young people getting vaccinated was "stupendous".
"I'm very pleased that this is a country that now has the highest proportion of vaccinated adults of any country in the world – that is enabling us to make the economic progress we are."
Earlier this week, cabinet minister Michael Gove called people who did not get the vaccine "selfish" – but Mr Johnson rejected his colleague's description.
"No, I think that I would put it the other way round and say that if you get one you are doing something massively positive for yourself, for your family," he told LBC.
The government is preparing to launch an NHS Covid Pass which would allow people to prove they have been fully vaccinated, had a negative test result or have natural immunity.
It will be used to avoid quarantine when returning from countries on the UK's amber list, except France – as well as to get into nightclubs and some other venues when that rule comes into force in September.