The supermarket chain is deploying the recruitment tactic amid a shortage in lorry drivers.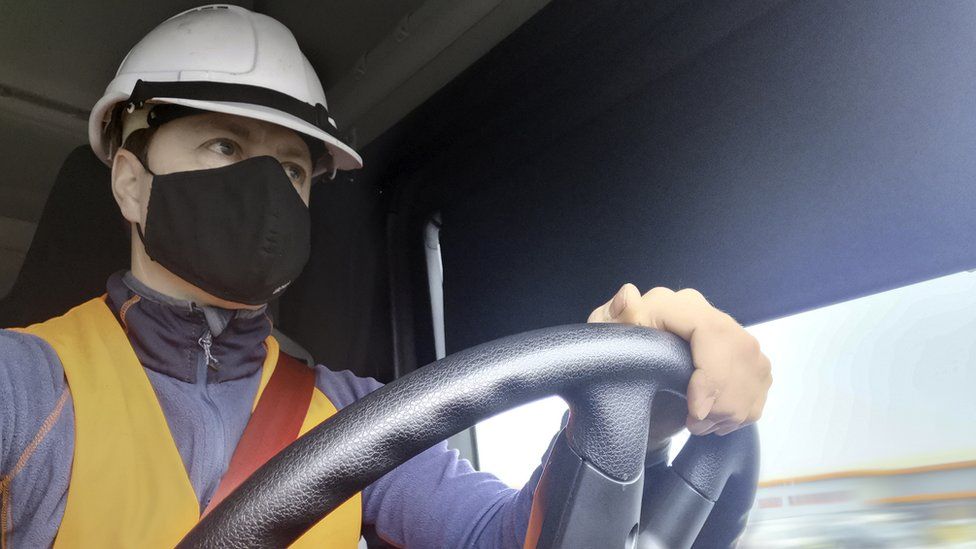 Tesco is offering lorry drivers a £1,000 joining bonus amid a chronic shortage of drivers in the industry.
The supermarket giant has deployed the recruitment incentive for candidates who join before 30 September.
Other companies are also understood to be offering similar incentives for HGV drivers after disruption to supply chains led to product shortages.
The Road Haulage Association (RHA) has estimated there is a 100,000 shortage in HGV drivers across the UK.
The industry body has said some 30,000 HGV driving tests did not take place last year because of the coronavirus pandemic, and added a "historic" shortage in drivers had been exacerbated by changes to rules following Brexit.
More recently, drivers being told to self-isolate after being notified by the NHS Covid app is also adding to the problem.
Rod McKenzie, managing director of the RHA, said it was becoming "increasingly competitive" to recruit a "a diminishing number of HGV drivers", which he added had also driven up wages.
Mr McKenzie said he appreciated the "difficulties" caused by the pandemic but urged the government to "speed up" driving tests. He said it currently takes about six months to fully train a HGV driver.
"We are not seeing any sign of it getting better in the short term," he added.
Mr McKenzie said a "package of measures" was required to tackle driver shortages, which included conducting more tests and creating short-term visas for drivers from overseas to work in the UK.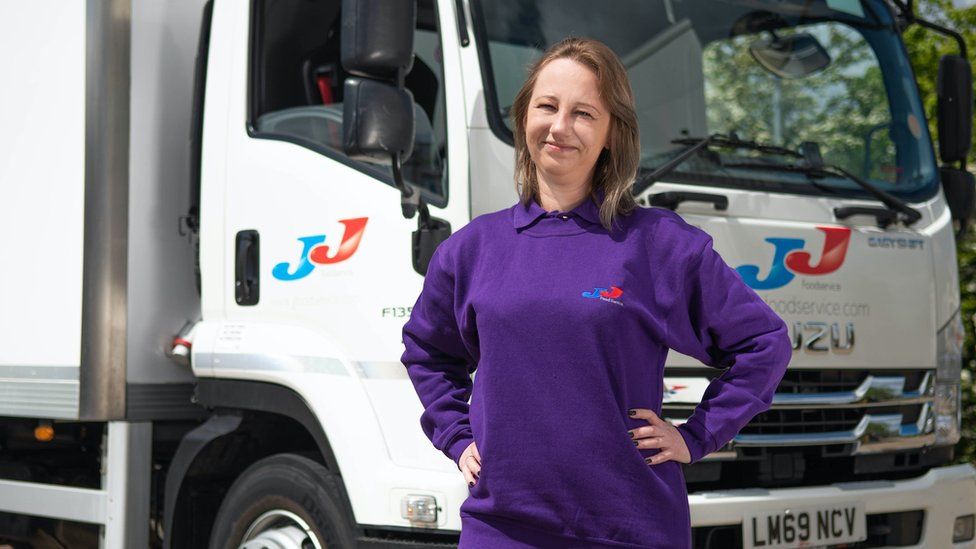 To address driver shortages, wholesale food and catering supplier JJ Foodservice is aiming to fill the gap by broadening its talent pool.
The company has launched a recruitment campaign to encourage more women to become HGV drivers.
"Only 1% of HGV drivers in the UK are women – we want to help change that," said JJ's HR manager, Joanna Florczak.
The wholesaler said it was offering "permanent contracts with no evenings or weekends, salaries of up to £35K in London, and no gender pay gap".
Kaan Hendekli, head of operations at JJ Foodservice, said the company was also using women in recruitment adverts and highlighting "support with wellbeing, which you might not associate with traditional HGV driver ads".
"The UK driver shortage is not going to go away overnight, so we're doing our part to make HGV driver roles more appealing to a wider diversity of people," he added.
To reduce demand on the company's existing drivers, the wholesaler if offering savings for customers who collect their orders instead of having them delivered.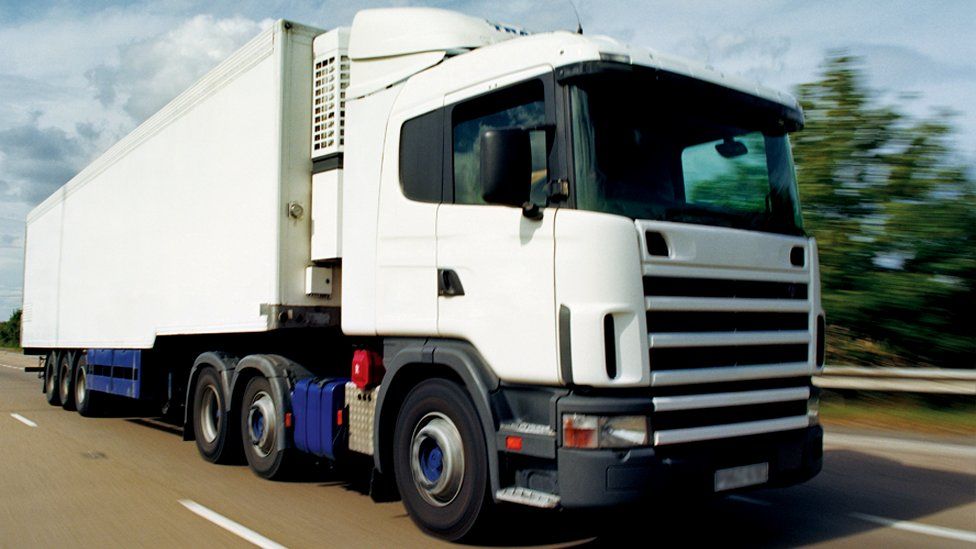 In response to HGV driver shortages, the government recently granted a temporary extension of lorry drivers' working hours.
In a letter to the logistics sector, government ministers said they would consult about "the delegation of off-road manoeuvres" as part of the HGV test, which they said would boost testing capacity.
It added the Department for Transport would also look to into issuing provisional licences to drive rigid and articulated lorries.