Opposition MPs and a victims' group founder criticise the health secretary's "insensitive comments".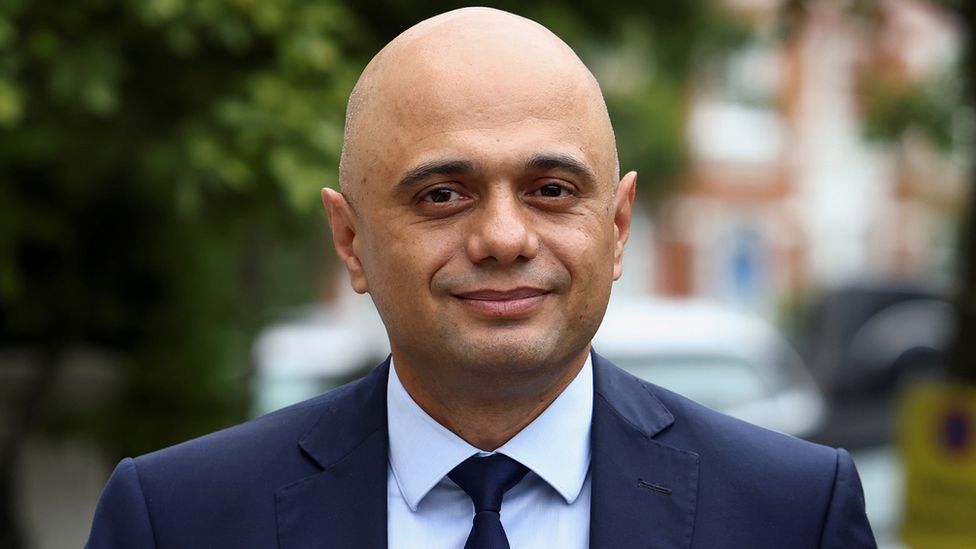 Health Secretary Sajid Javid has been criticised for saying people should no longer "cower" from coronavirus.
"Please – if you haven't yet – get your jab, as we learn to live with, rather than cower from, this virus," he wrote.
But Labour accused him of denigrating those who followed the rules, while a victims' group founder said his comments were "deeply insensitive".
Cower is defined by the Cambridge Dictionary as meaning to bend down or move backward with your head down because you are frightened.
Shadow justice secretary David Lammy questioned his use of the word.
"129,000 Brits have died from Covid under your government's watch," Mr Lammy wrote. "Don't denigrate people for trying to keep themselves and their families safe."
Lib Dem health spokeswoman Munira Wilson said Mr Javid's tweet was "outrageous" while thousands remain in hospital with Covid-19.
"His careless words have insulted every man, woman and child who has followed the rules and stayed at home to protect others," she said.
"He owes them all, especially the millions who are shielding, an apology."
Co-founder of Covid-19 Bereaved Families for Justice Jo Goodman said Mr Javid's comments were "deeply insensitive on a number of levels".
"Words matter and the flippancy and carelessness of this comment has caused deep hurt and further muddied the waters of the government's dangerously mixed messaging."
Mr Javid replaced Mr Hancock as health secretary last month after his predecessor stood down.
On Saturday, cases fell for a fourth day in a row, with 31,795 infection recorded. However, the seven-day average for deaths is up by 57.4%, with 86 deaths reported on Saturday.
The vaccination programme has reduced hospital admissions and deaths in this current, third wave of the pandemic.