Mark Drakeford's predecessor says protesters used "a favourite tactic of the far right in America".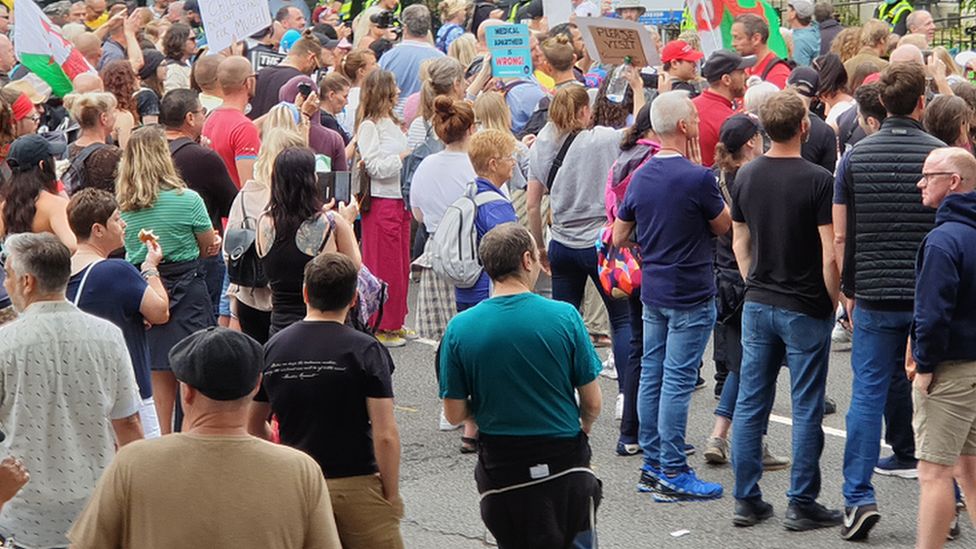 Hundreds of anti-lockdown protesters who gathered outside First Minister Mark Drakeford's home "crossed the line", his predecessor has said.
On Saturday, crowds with loud speakers and banners shouted in the street outside Mr Drakeford's Cardiff home.
The protest has sparked condemnation from cross-party politicians who said the scenes amounted to "bullying".
Carwyn Jones, who led Wales from 2009 until 2018, called it "a favourite tactic of the far right in America".
On Saturday, protesters marched on the Welsh Labour leader's private home, with hundreds pictured on social media standing in the street as speeches were made.
Unlike some other countries' leaders, Wales' first minister does not have an official residence.
Mr Jones said the protestors had "crossed a line" by taking the demonstration to Mr Drakeford's family home in the city."It's a favourite tactic of the far right in America. Unfortunately we see it now here in Wales," he said.
"We're talking about a very small group of people who are on a different planet to the rest of us.
"I perfectly accept the right for people to protest, I've no problem with that, but I don't think people should be protest outside people's private houses."
South Wales Police said it was made aware of a planned protest and about 500 people met at City Hall before moving to various locations throughout the city centre.
"The protest passed peacefully and without incident. No offences were identified and no arrests were made," a spokesman said.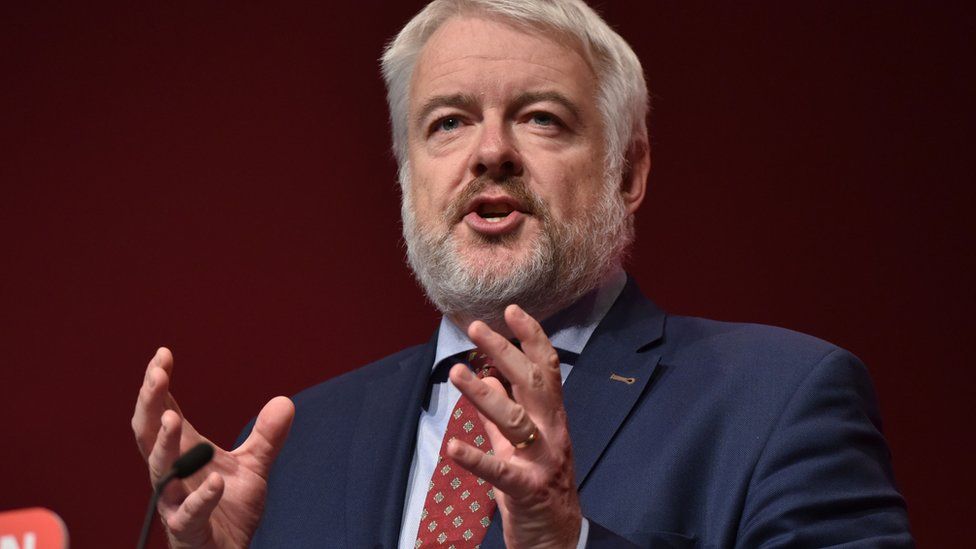 Mr Jones said he had contacted Mr Drakeford to offer him support.
"There has to be a line somewhere and that line was crossed yesterday by a small group of people who just don't like democracy," he said.
Mr Jones said the profile of the job had "gone through the roof since Covid" and security was very important in such a public-facing role.
"I always felt that they were aware of what needed to be done [security-wise] and I'm absolutely sure that's still the case."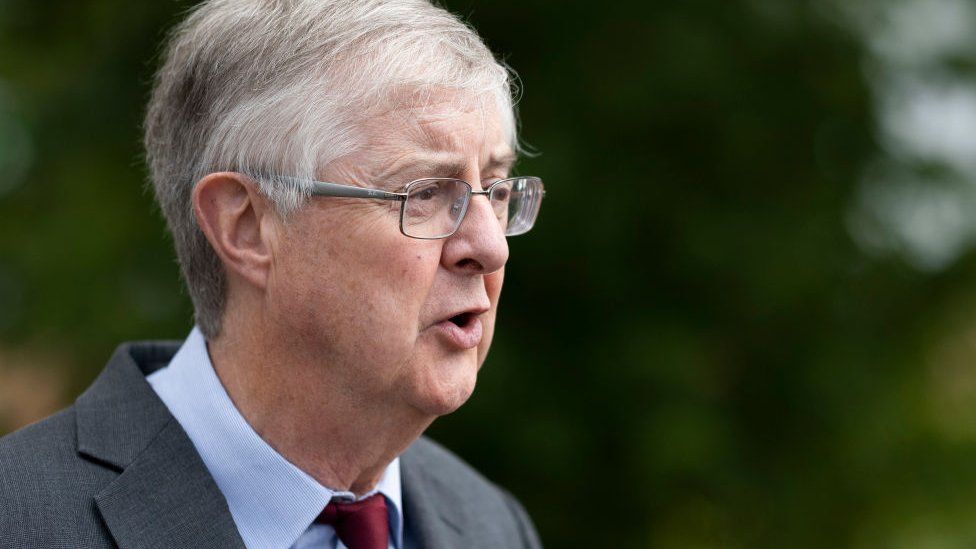 On Saturday, cross-party politicians took to Twitter to condemn the location of the protest.
Leader of the Welsh Conservative group in the Senedd, Andrew RT Davies, described it as "disturbing".
He added: "If you have political disagreements (and believe me @fmwales and I have many) then get involved in politics. Harassment is never acceptable."
Plaid Cymru's Delyth Jewell said: "The people protesting outside Mark Drakeford's private home yesterday ought to be ashamed. Bullying and intimidation have no place in our politics."
Labour MP Kevin Brennan called said "all decent people should condemn this".
A Welsh government spokesman said: "We have been able to relax the majority of restrictions thanks to all the help of people in Wales throughout the year.
"But the pandemic is not over and we all have a really important part to play to keep Wales safe."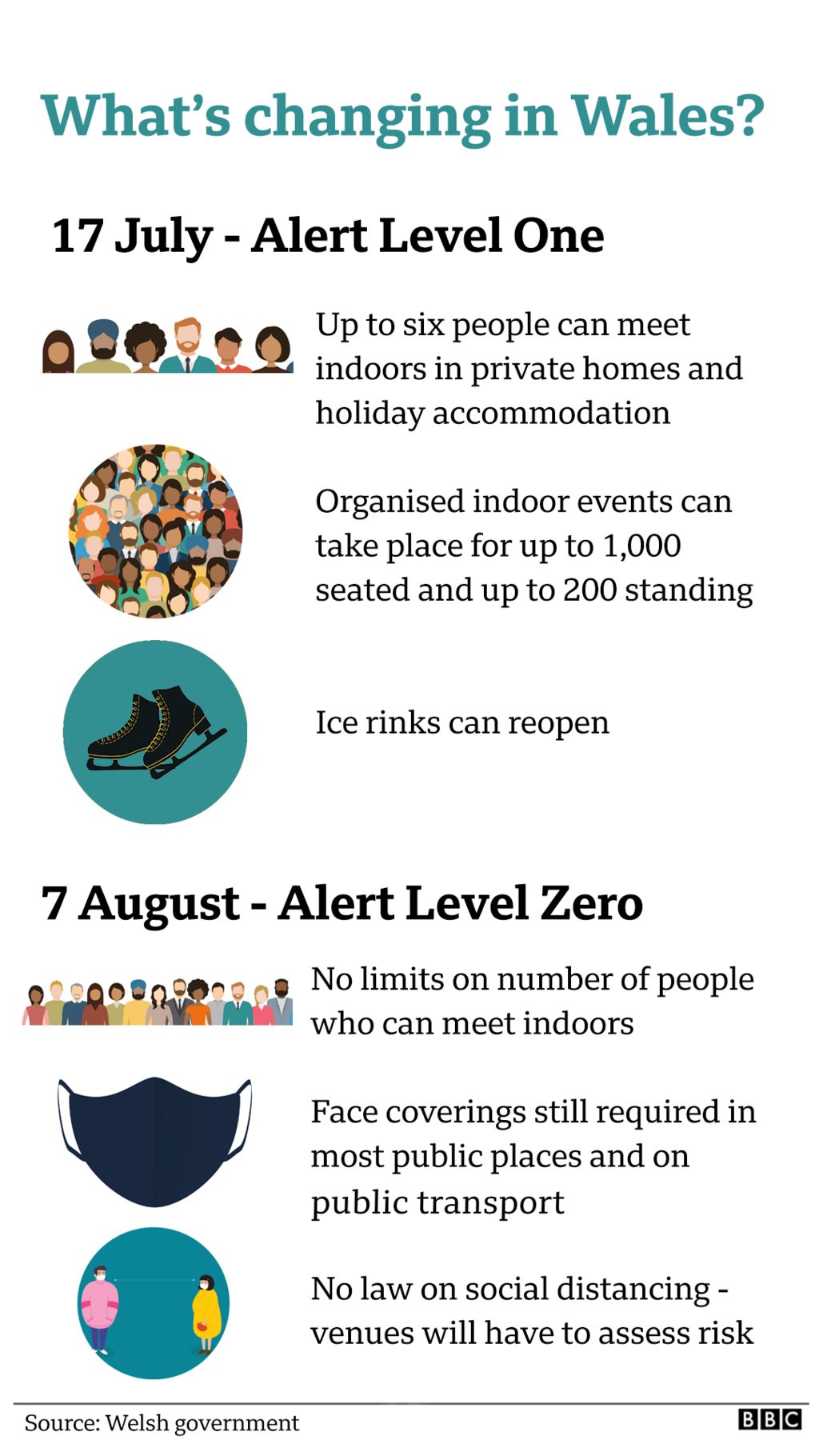 The row comes as a further 1,238 people tested positive for Covid-19 in Wales.
On Sunday, figures reported by Public Health Wales' show Covid case rates continue to fall, with the seven-day case rate down to 185.2 per 100,000 people, compared with 186.1 on Friday.
No further deaths have been recorded, with the number of people who have died with Covid-19 remaining at 5,595.
There have been a total of 236,873 confirmed cases in Wales since the pandemic began.