The free 5km community event, which takes place in parks, was suspended during the Covid pandemic.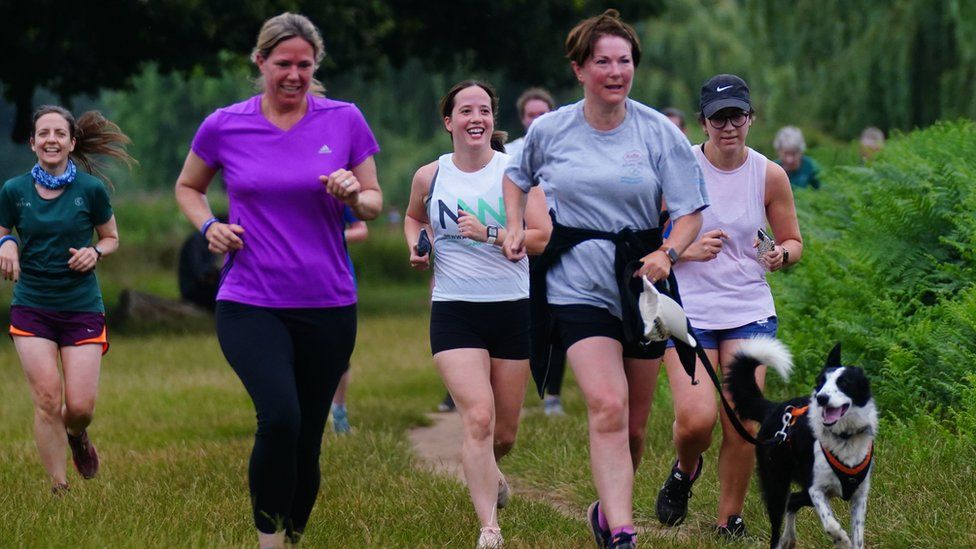 There were jubilant scenes as thousands of joggers and walkers took part in the first Parkrun events in England since Covid restrictions ended.
Parkrun's Tom Williams said organisers had been "incredibly moved" by the public support for the events.
Organisers hope Parkruns can restart in Scotland and Wales by mid-August.
Events in Northern Ireland resumed at the end of last month.
Under the latest easing of almost all Covid legal restrictions that happened on Monday, outdoor running events including the London Marathon and the Great North Run can also resume.
The Parkrun events, usually held every Saturday, are billed as a chance for people – regardless of age, gender or ability – to regularly run, jog or walk together and enjoy their local park.
Thousands of people took part in runs across England earlier, with large numbers running the course in south-west London's Bushy Park – home to the first ever Parkrun in 2004.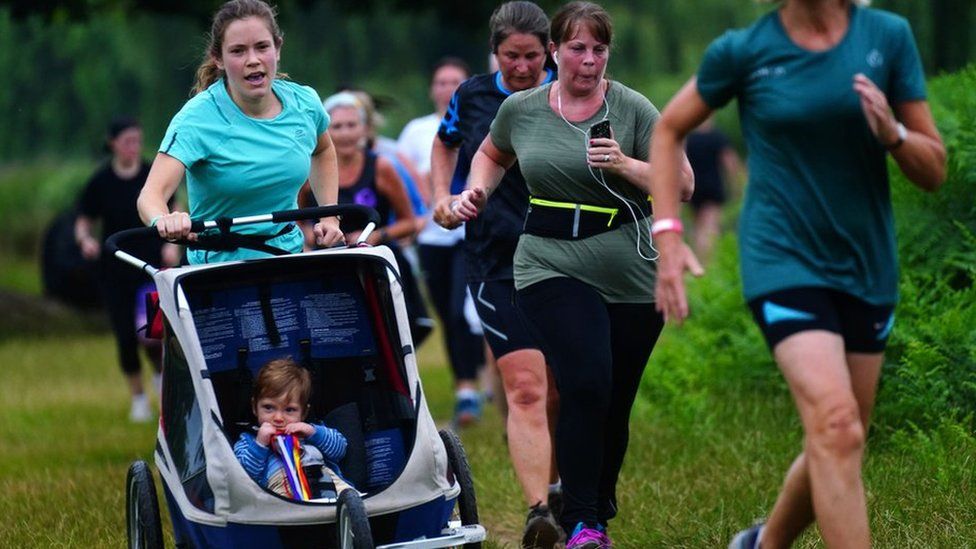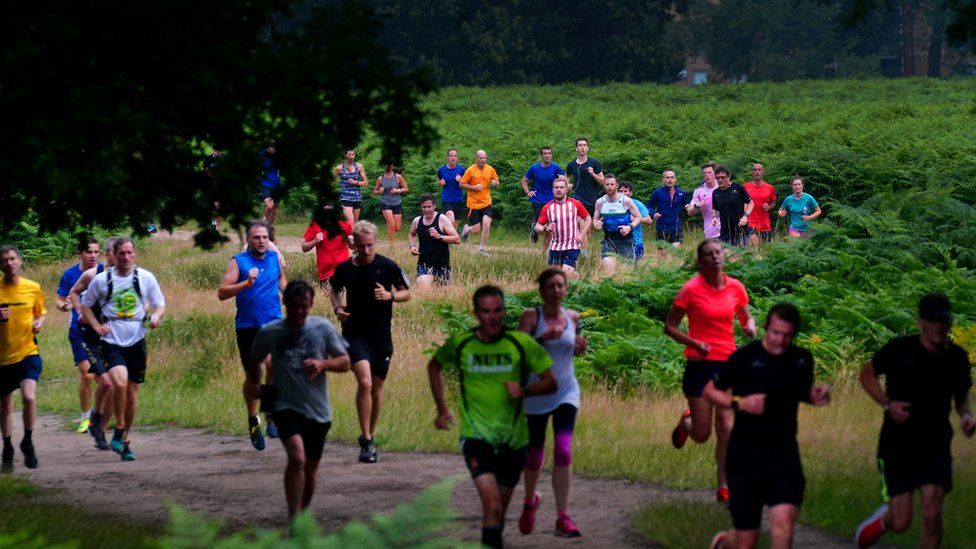 Rochelle Bisson, 29, in Bexley, south-east London, said despite being nervous about coronavirus, it was a "really nice feeling" being able to run with other people again.
She said: "It was really fun. I was a little apprehensive because I'm still being a bit careful after all the Covid restrictions.
"I'm a keen runner but I'm quite slow and it was nice to hang back and avoid the crowd and that helped me feel a lot safer."
Ms Bisson, who runs to help her anxiety and mental health, added: "It was a really nice feeling running with other people. I've done some running during lockdown but it's not the same.
"It's nice to run with other people who support you and can cheer you on."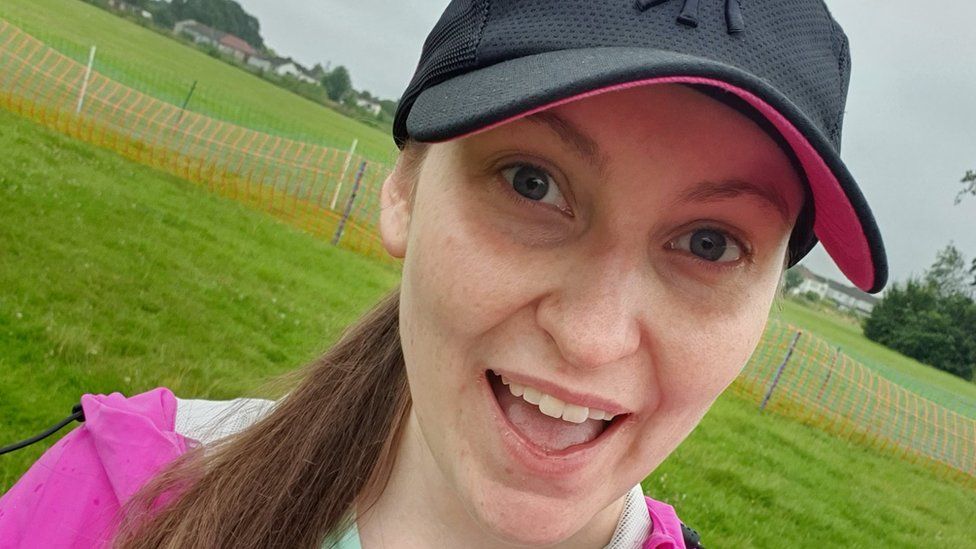 Mr Emmerson, who ran with his 67-year-old son, also called Bob, said fellow runners and supporters cheered for him as he finished the race.
He told the BBC it had been a "really pleasant morning that was not too hot or cold" and that his next milestone would be to complete 500 Parkruns.
"If Covid hadn't have happened, I would have been on 470 by now," he said.
"The target is going to be 500 but I will be 90 by that time I think.
"I will just have to take it one week at a time, I can't give it up. If I don't turn up it will be a big event."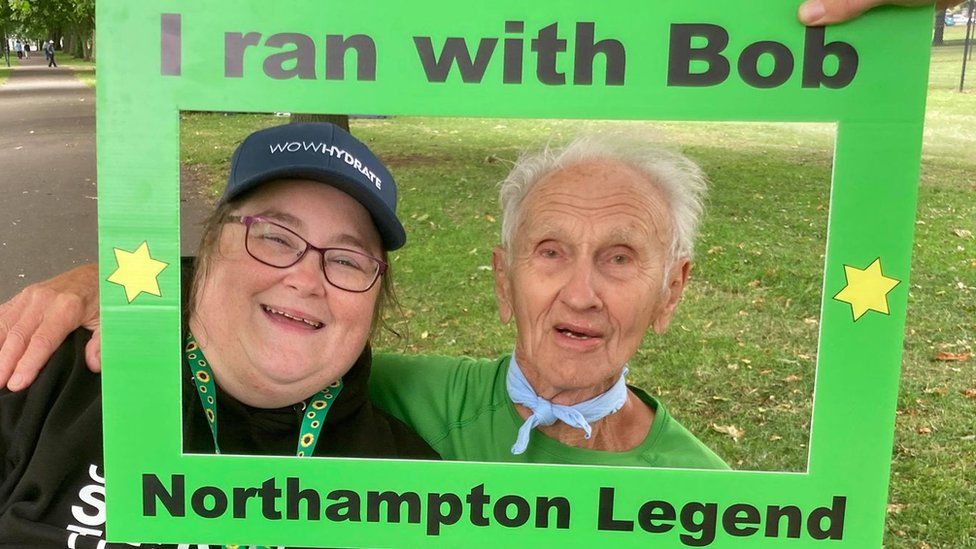 In south-east London, Paul Williams, 63, was cheered on by fellow runners as he became one of the last 293 finishers at the Southwark Parkrun.
Mr Williams, who has learning disabilities and a bad leg, first began attending the event in 2015 and said he had "missed" it during the pandemic.
On finishing his 78th event after an hour and 16 minutes walk, Mr Williams, who has volunteered at more than 30 Parkruns, said: "I have been stuck indoors for about a year because I have got diabetes and I wasn't allowed to go out.
"There was no exercise. I have been meeting everyone again and seeing everybody. It gives me exercise, helps me lose weight. I like to keep myself fit and to talk to people."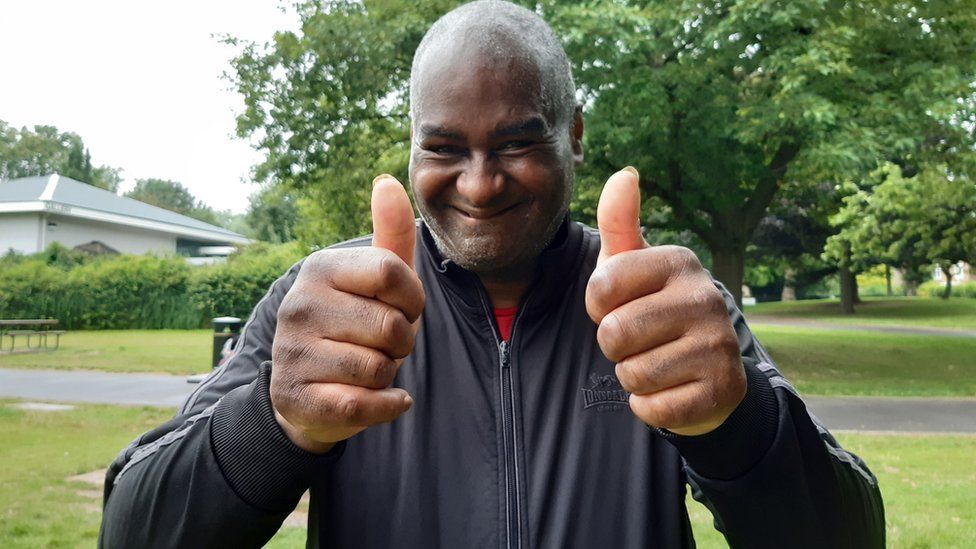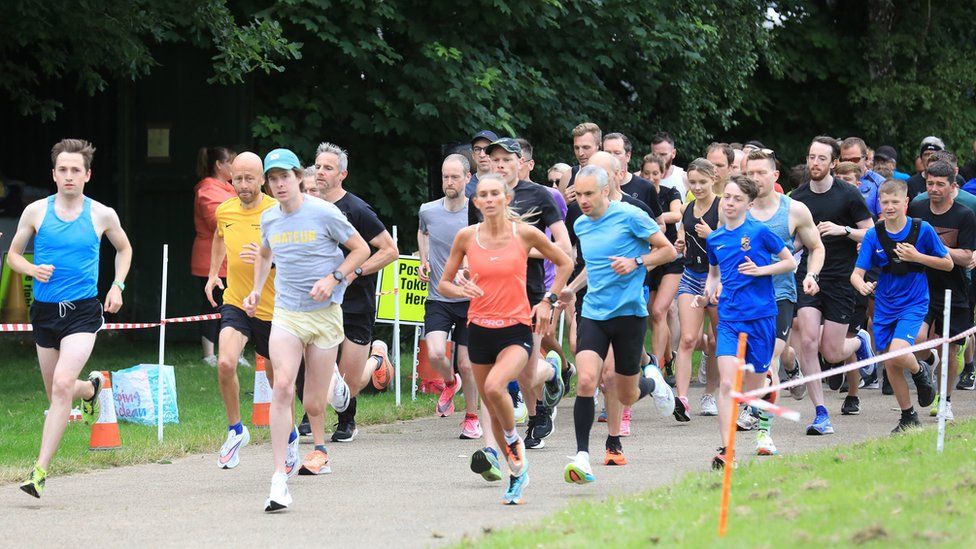 Communities Secretary Robert Jenrick and England's deputy chief medical officer Jonathan Van-Tam were also among those running at a Parkrun in Newark, Nottinghamshire.
Mr Jenrick tweeted a photograph of the pair elbow bumping, with the caption "Jenrick v JVT", adding: "Great to see Parkrun back, across the country and especially here in Newark."