Groups of six are now allowed to meet in homes – but not many want to be indoors.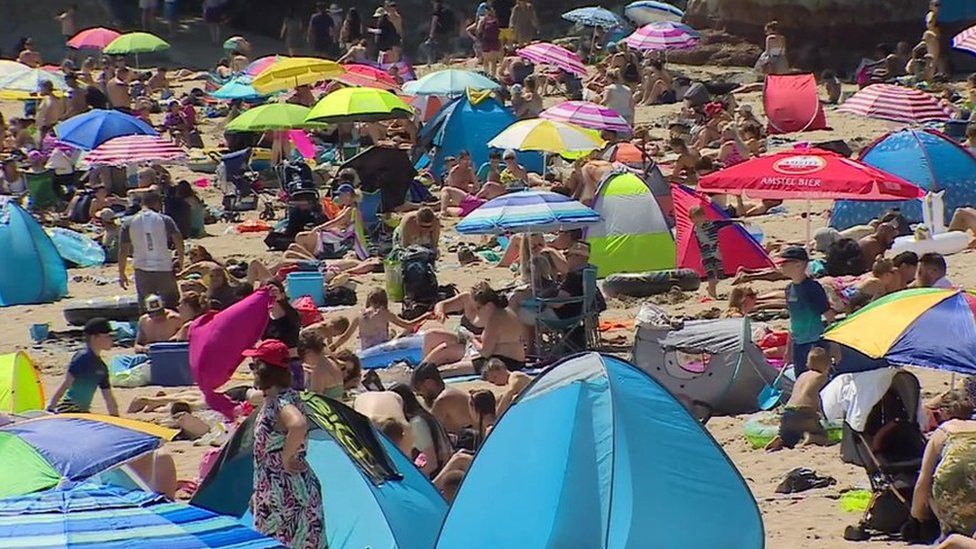 More people can meet indoors from Saturday as Covid restrictions in Wales are relaxed – but many went out enjoying what forecasters said was the hottest day of the year.
The Met Office predicted Wales would be the hottest place in the UK, with temperatures expected to rise again to highs of 33C in south Wales on Sunday.
HM Coastguard warned beachgoers to watch the tide times and avoid danger.

As the first week of the six-week school summer holiday began, new figures released by the RNLI showed lifeguards in Ceredigion, Pembrokeshire, Swansea, the Vale of Glamorgan, Bridgend and Denbighshire helped 888 children and 715 teenagers last year.
The charity said they saved the lives of 12 children and teenagers between June and September.
Most of those offered help by the RNLI's lifeguards in Wales were simply out enjoying a walk and not expecting to even get their feet wet, it said.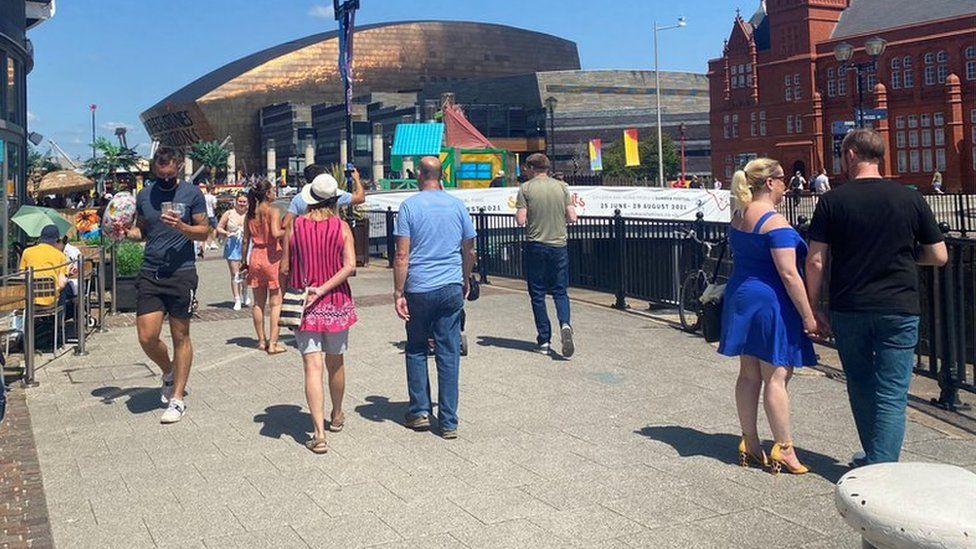 Families were urged to take care on Welsh beaches as they enjoyed a little more freedom after further lockdown easing.
RNLI water safety lead Chris Cousens said: "We see a big increase in the number of incidents in the sea involving children and teenagers during the school summer holidays and we would urge everyone – but families in particular – to be aware of the risks and know what to do in an emergency.
"Children should be supervised at all times and people of all ages should avoid swimming alone.
"We want people to enjoy the coast but urge everyone to respect the water, think about their own safety and know what to do in an emergency," he said.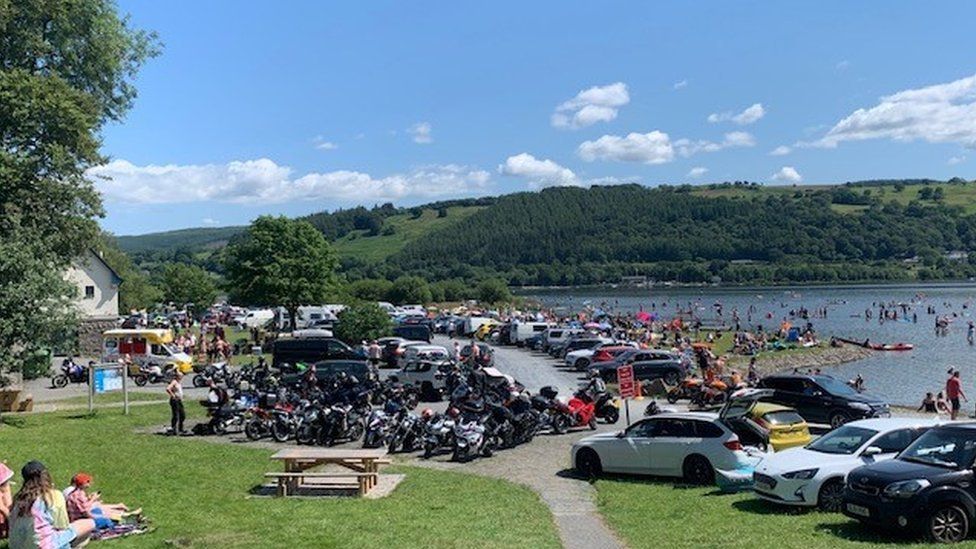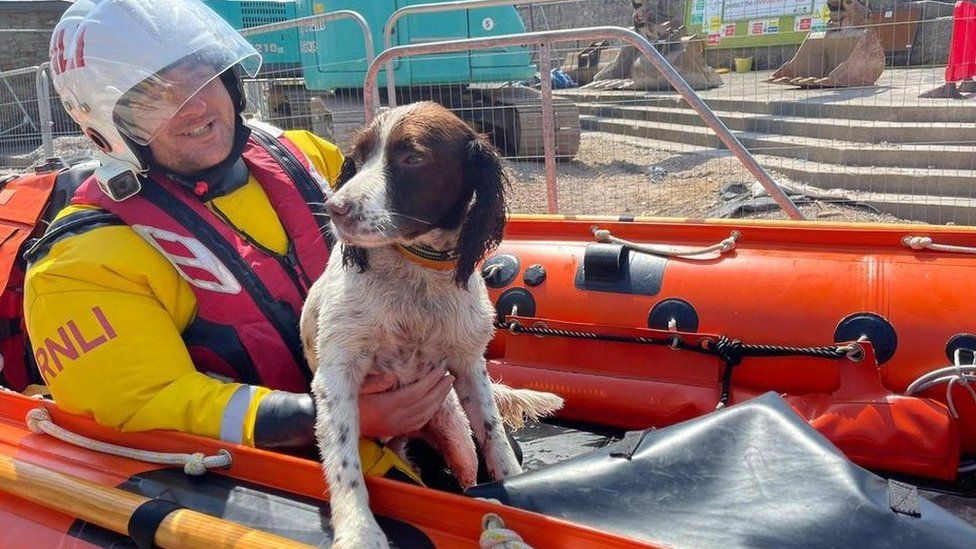 Rescue teams helped three paddleboarders to dry land after they got into difficulty west of South Stack Lighthouse on Anglesey.
A springer spaniel called Ollie who swam out to sea sparked a rescue operation near Porthcawl.
After going in for a paddle at Newton Point at 08:00 BST, Ollie went missing until he was spotted three hours later at the base of a cliff at Southerndown.
At Llyn Tegid, in Bala, Gwynedd, the crowds were said to be "setting up from first thing this morning".
One local worker said he had "never ever seen it so busy".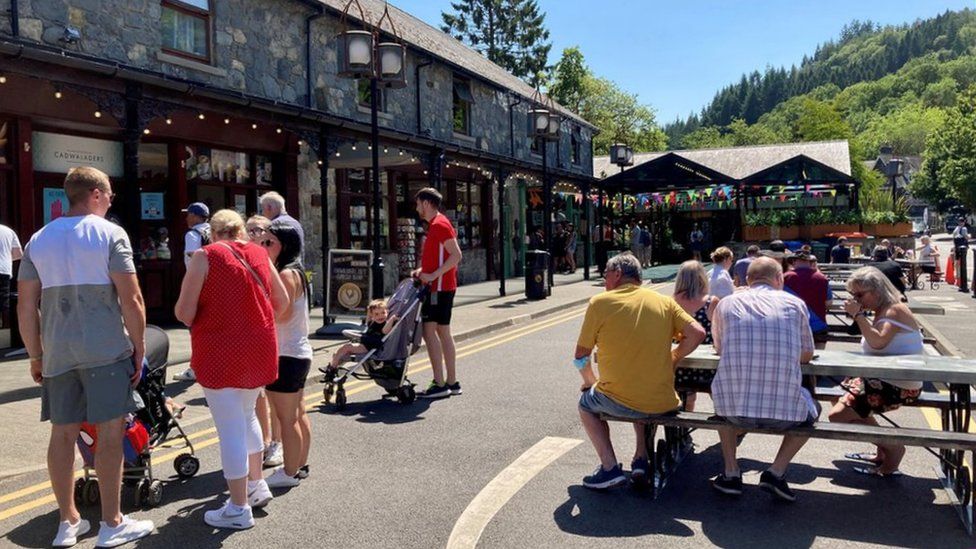 The highest temperature of the year was reached in Wales, Scotland and Northern Ireland on Friday, and looked set to be beaten again on Saturday and Sunday.
Nurse Hannah Brew at the Welsh Centre for Burns and Plastic Surgery at Swansea's Morriston Hospital said families needed to take extra care in the sun.
"One blistering sunburn in childhood more than doubles a person's chances of developing melanoma later in life," she said.
Doctors advised parents to encourage children to play in the shade as much as possible, wear hats and long sleeves, and apply regular applications of sun cream to the skin.
"It's also important to apply sun cream regularly and to keep hydrated," said Dr Zoe Lee.