They will choose between restoring spending to previous levels or tying it to government borrowing.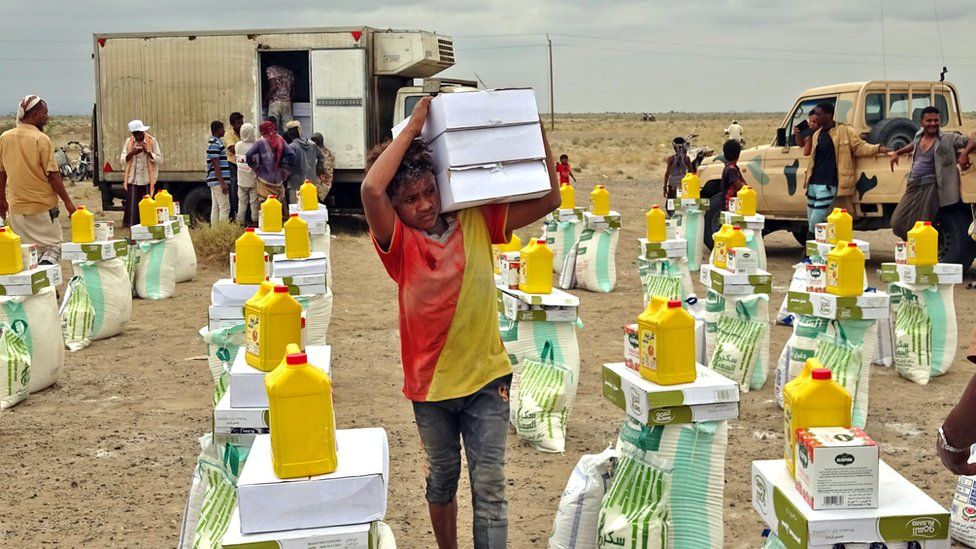 Boris Johnson has defended the government's decision to cut foreign aid, saying this is needed during the "economic hurricane" caused by Covid.
MPs will vote later on whether to reverse the reduction on development spending from 0.7% to 0.5% of national income, brought in earlier this year.
Opening a Commons debate, the prime minister said this was temporary cut made to help reduce public borrowing.
But Labour leader Sir Keir Starmer said it was "indefinite".
The government has faced cross-party criticism over the reduction, which amounts to almost £4bn.
Many Conservative MPs have spoken out against the move, announced last November despite a commitment to spending 0.7% in the party's 2019 election manifesto.
Meeting the 0.7% figure was made law in 2015, and it is an internationally recognised target.
If MPs defeat the government in the vote, expected at around 1600 BST, spending will revert to 0.7% of national income by January next year.
However, if the government wins, aid spending will increase only when national debt is falling and borrowing is no longer used for day-to-day spending.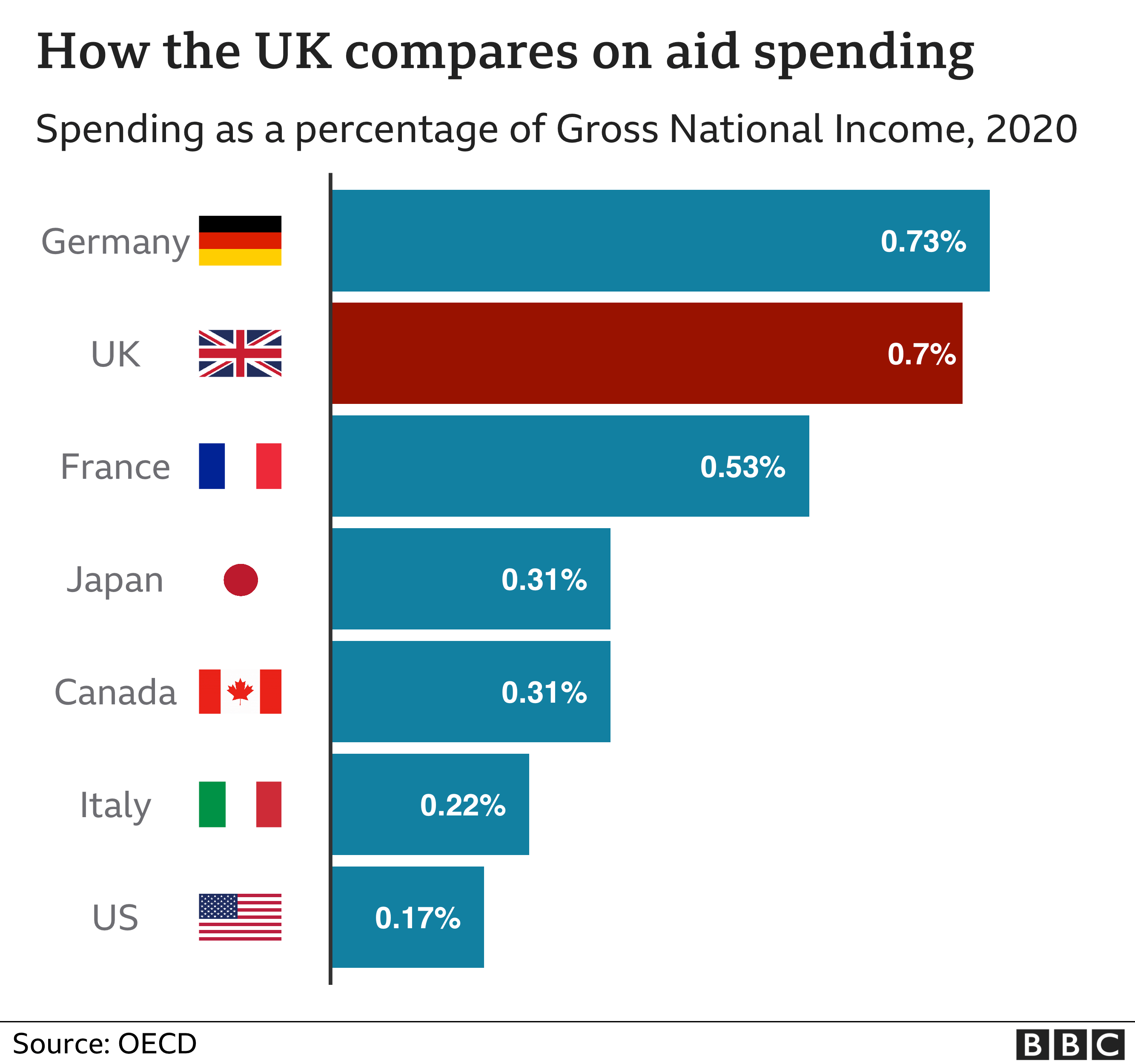 Mr Johnson told MPs the government had spent £407bn during the pandemic to "shelter our people from an economic hurricane never before experienced in living memory".
He added: "There must inevitably be consequences."
The prime minister said that this year national debt was expected to reach 100% of economic output, "the highest for nearly six decades".
He added that the reduction was temporary and the UK could "take pride that the UK will still contribute at least £10bn of our GDP" to aid.
But Sir Keir, who announced Labour would vote against the government, said the cut was "not in the national interest", adding: "Every member here was elected on a manifesto promise to retain the 0.7% target.
"It matters that we keep our promises to the voters."
Former Conservative Prime Minister Theresa May, one of the Conservative MPs who have been highly critical of the cut, said she would also vote against the government, "with regret".
Chancellor Rishi Sunak will close the debate.


Governments only call votes if they think they can win.
Ministers will hope the concession of a vote, the offer of clarity about when aid might increase and the lack of time their opponents have had to organise will give them an edge and soften the Tory rebellion.
When it comes to whipping, the Treasury also has deep pockets and who knows what goodies might be on offer to dissident rebel MPs in the upcoming Spending Review?
If the government wins, there will be consequences.
The current status quo is that Downing Street is under political pressure to return aid spending to 0.7% of national income next year.
But if the Treasury wins today, that will not happen. Aid spending will be locked in for years.
How long will depend not just on the economy, but on Treasury's tax and spend decisions and its interpretation of some rather loose tests.
Both sides in this debate accept UK aid cuts have a material impact.
It is just a question of priorities – responsible belt-tightening at home or generosity abroad. But if the UK cuts aid by £4bn every year, then millions overseas will suffer.