Alterations to take place amid fears that millions would be asked to isolate as people mixed more.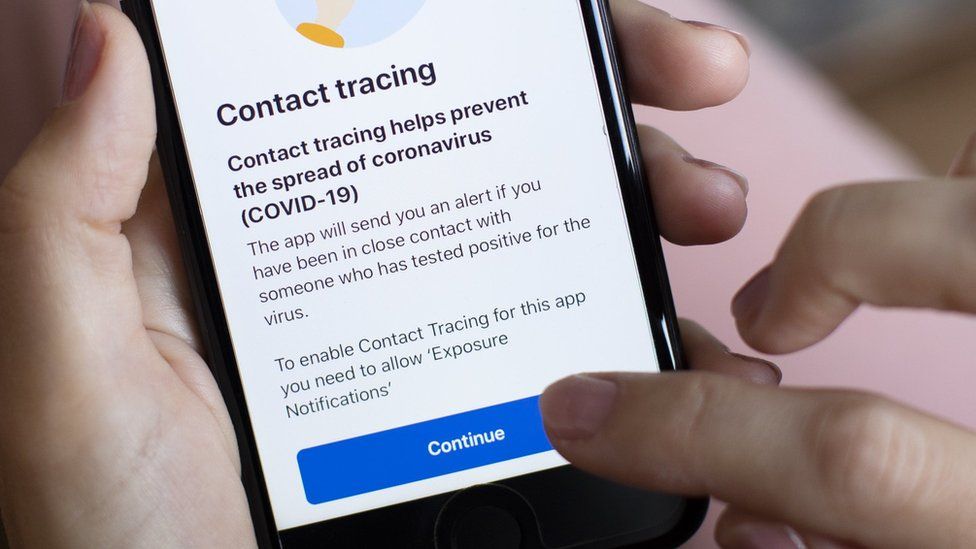 The NHS Covid-19 app will be altered to send out fewer isolation alerts, the BBC has learned.
The team behind the contact tracing app for England and Wales has been told to adjust the measurements which trigger the alerts, a source has confirmed.
The time frame for the change is not yet known.
Transport Secretary Grant Shapps had suggested that the app might need to change for the planned lifting of restrictions in England on 19 July.
The app has so far been downloaded nearly 26m times in England and Wales.
But businesses and individuals have raised concerns that too many people were being advised to self-isolate for up to 10 days, following close contact with a device that later reported a positive Covid test result.
A requirement to self-isolate if people have had both vaccine doses will only stop on 16 August, raising fears that millions would be asked to self-isolate this summer as they mixed more after 19 July, and cases rise.
That is up from one in every 250 in the previous week and an estimated 400,000 people are thought to have been positive in the week to 3 July.
"Things are moving fast," said the source at the app team.
The Department of Health and Social Care said the app was doing "exactly what it was designed to do".
The app user's phone detects others that are around it, using bluetooth.
People who later test positive for Covid can anonymously share their test result, triggering alerts for all those flagged as close contacts in the days before the test.
Currently this is devices at a distance of 2m or less, for a minimum of 15 minutes during a 24 hour period. This formula has been tweaked several times since the app launched in September 2020, and additional variables have also been factored in as more has been learned about the infectious nature of the virus.
It is these parameters which are to be adjusted, and the source said the changes could be made very quickly.
However, Labour leader Sir Kier Starmer has expressed concerns about making the changes as case numbers increase.
"This feels like taking the batteries out of the smoke detector and that is never a good idea," he said.
In the week of the 30 June some 356,000 alerts were triggered following the input of 61,000 positive Covid tests – an average of about six isolation requests per case.
The isolation alerts are not legally enforceable – unlike the requirement to isolate if you are contacted directly by NHS Test and Trace.
"The app is, and has always been, advisory," said the Department of Health in a statement.
"In the context of rising cases it is vital people are aware of their personal risk so they can make informed decisions on their behaviour to protect those around them."
Downing Street said the app had been an "important tool" and people should continue using it and isolate when asked to do so.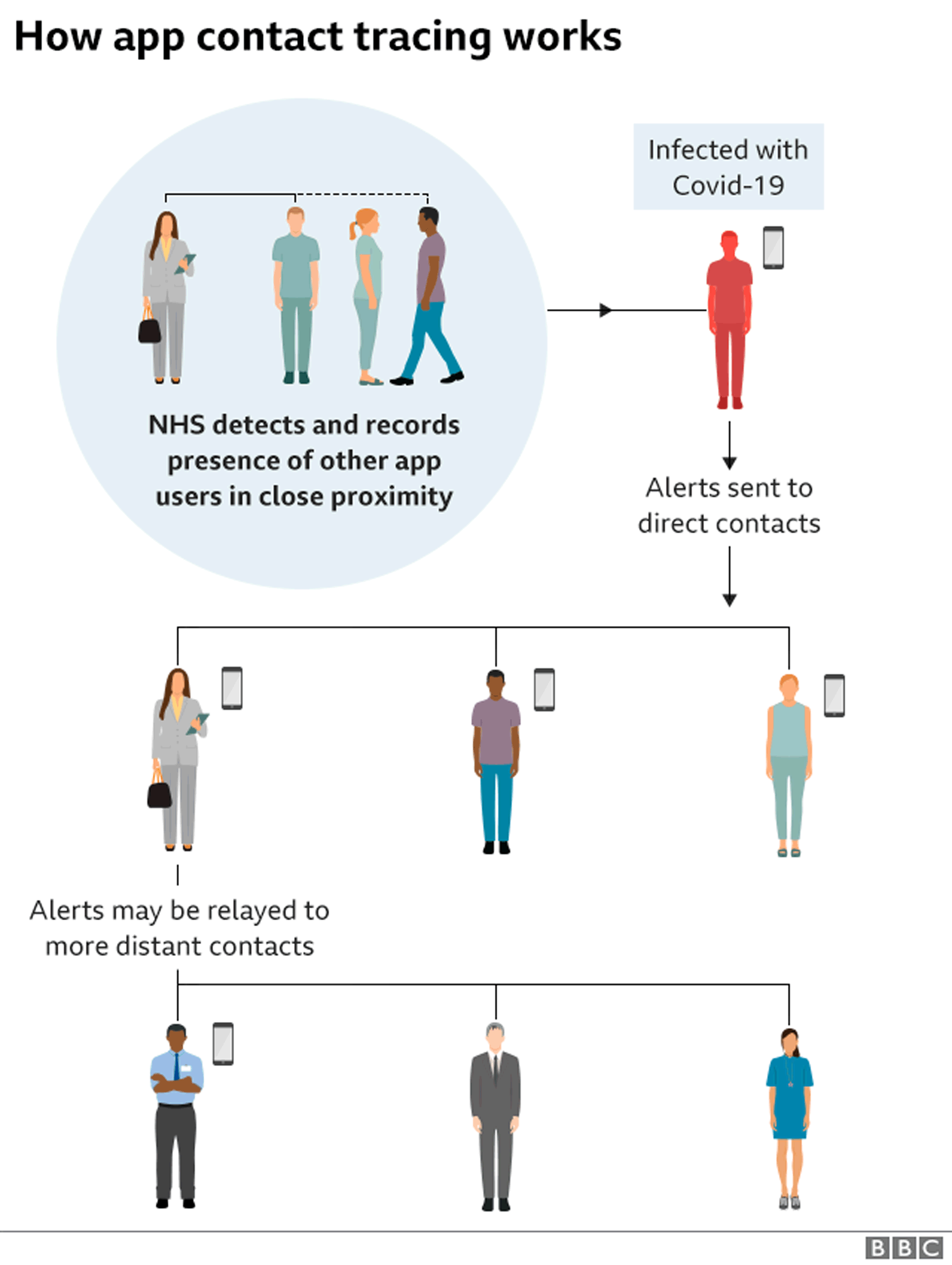 The NHS Covid-19 app is used in England and Wales. Wales, Scotland and Northern Ireland have their own powers to set coronavirus regulations and separate test-and-trace programmes.