The central London landmark has been home to a rolling commission of artworks since 1998.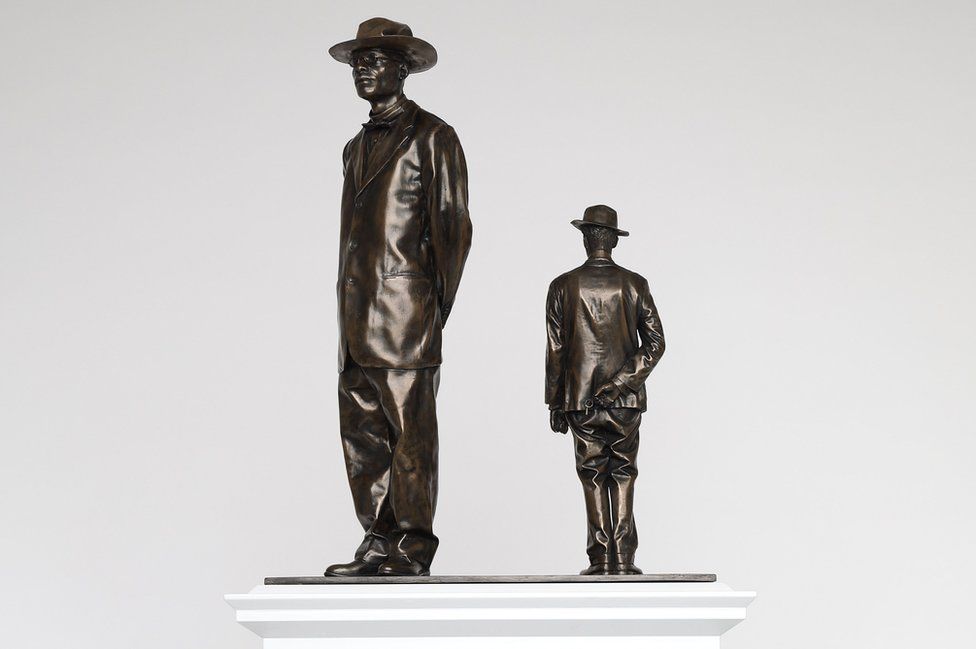 Works depicting colonial defiance and the faces of trans people have been announced as the next pieces to occupy Trafalgar Square's fourth plinth.
Samson Kambalu and Teresa Margolles are the two artists behind the pieces, which will go on display in 2022 and 2024 respectively.
The End, by Heather Phillipson, will remain in place until September 2022.
The central London landmark has been home to a rolling commission of artworks since 1998.
Antelope, a sculpture by Kambalu, restages a 1914 photograph of Baptist preacher and pan-Africanist John Chilembwe and European missionary John Chorley.
Chilembwe has his hat on, defying the colonial rule that forbade Africans from wearing hats in front of white people.
On the plinth, Chilembwe is larger than life while Chorley is life-size; by increasing his scale, the artist elevates Chilembwe and his story, revealing the hidden narratives of underrepresented people in the history of the British Empire in Africa and beyond.
Margolles' piece, called 850 Improntas (850 Imprint), features casts of the faces of 850 trans people from London and around the world.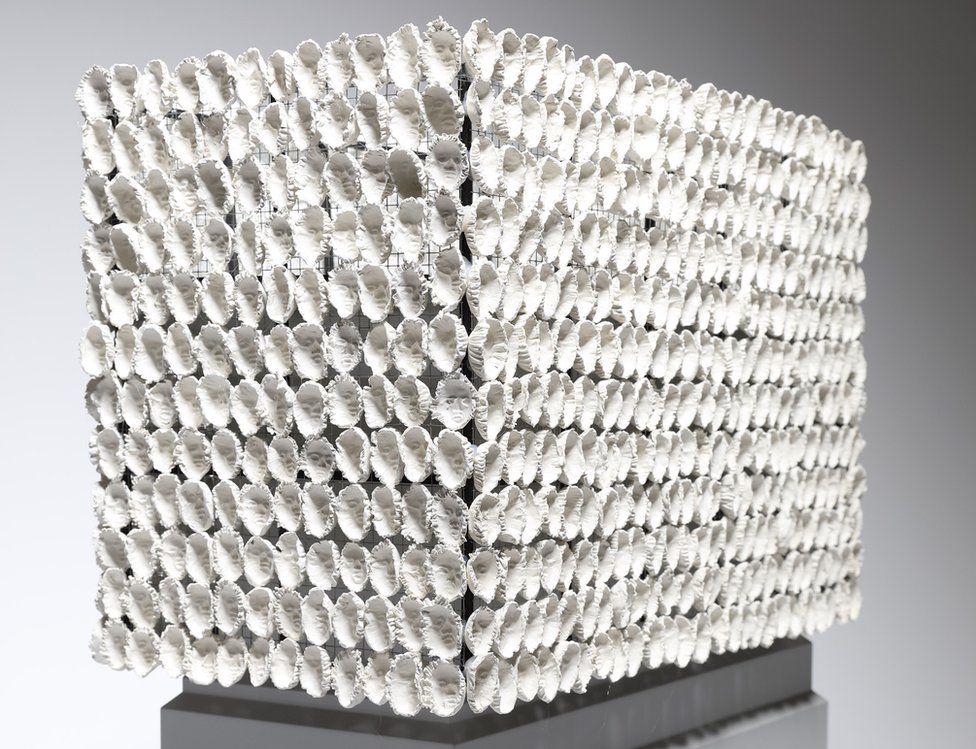 The "life masks" will be arranged around the plinth in the form of a tzompantli, a skull rack from Mesoamerican civilisations.
The winning artworks were chosen by the Fourth Plinth Commissioning Group, chaired by Ekow Eshun.
The public were invited to have their say, and the shortlisted artists received almost 17,500 votes.
Mr Eshun said: "This year was an incredibly strong shortlist from six incredibly exciting contemporary artists. I would like to congratulate Samson Kambalu and Teresa Margolles on winning the commissions, and to thank the public for all of their comments; we received more votes than ever before.
"I am thrilled at the outcome and very much looking forward to seeing the new works on the plinth."
The BBC is not responsible for the content of external sites.