Some of those filmed were wearing England shirts while others had St George's flags around them.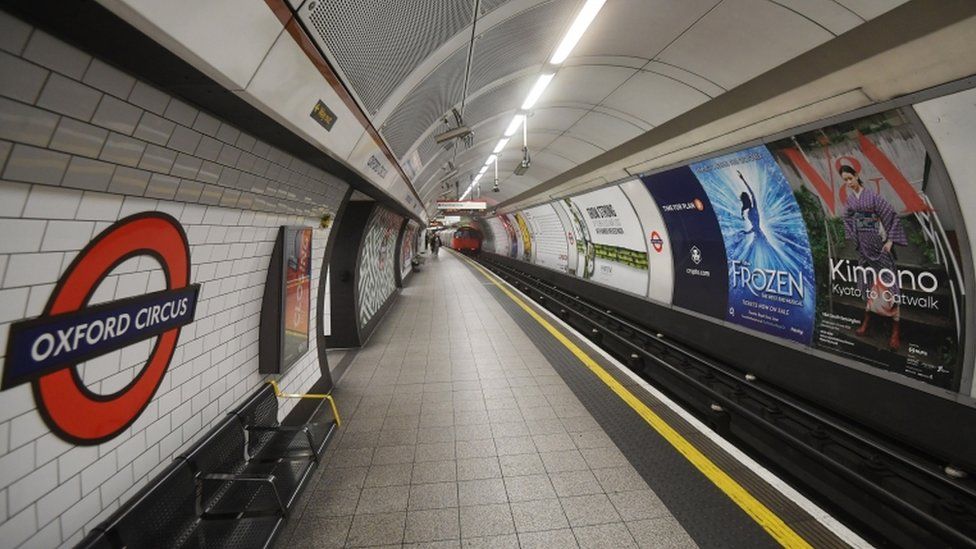 Police are investigating an act of anti-Semitism on the London Underground after a group of males were filmed chanting at a Jewish man.
Footage showed the group going down an escalator at Oxford Circus Tube station before turning around and appearing to abuse people behind them.
The men in the video can be heard using expletives.
Some of the males filmed were wearing England shirts, while others wore the flags around their shoulders.
A British Transport Police spokeswoman said: "We're aware of a video posted online of a group displaying anti-Semitic behaviour on a London Underground escalator.
"We take such incidents extremely seriously and are investigating."
No arrests have yet been made.
Separately, the Metropolitan Police has launched an investigation after a man was subjected to a "torrent of anti-Semitic abuse" on a bus in central London on Saturday.
The force said it was aware of a video posted on social media and would be meeting the victim to gather more information.
Research by the Community Security Trust (CST) recorded 201 anti-Semitic incidents in the city between 8 May and 31 May, already surpassing the highest total for any single month since records began.
The BBC is not responsible for the content of external sites.