Midlothian Council withdrew the event's licence less than 15 hours before it was due to start.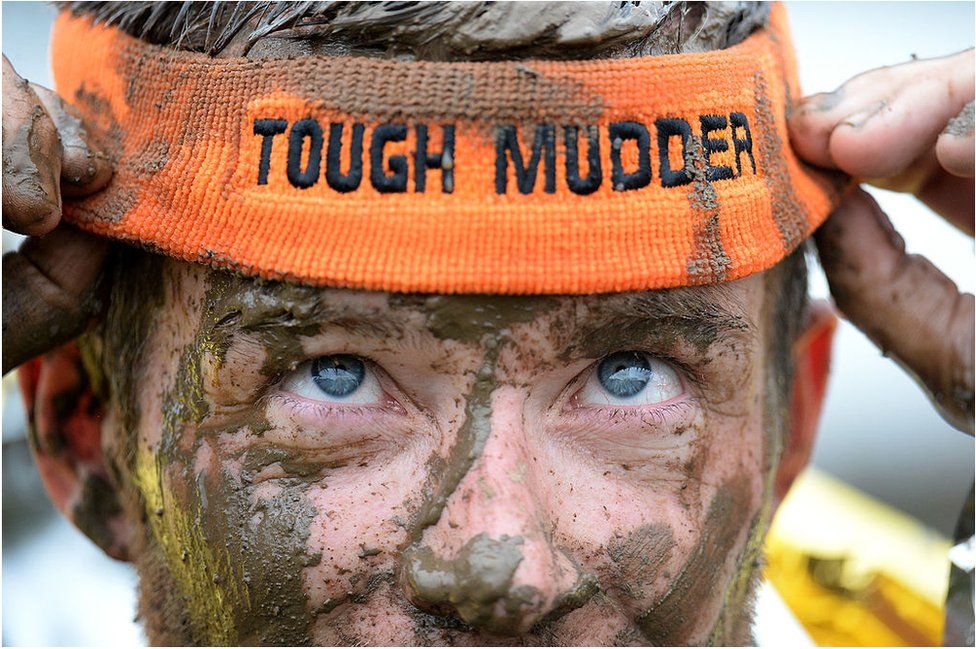 This weekend's Tough Mudder Scotland event in Midlothian has been cancelled at the last minute after its licence was withdrawn by the local council.
The obstacle race was due to take place over three courses in Dalkeith Country Park on 3 and 4 July.
Participants were contacted on Friday night, less than 15 hours before the event, and told not to attend.
Midlothian Council said clarification of Scottish government Covid guidance had led to a review of the licence.
Tough Mudder posted a statement on its website.
It said: "At 18:27 this evening we received communication from Midlothian Council that our issued licence to host this event was revoked.
"This intervention comes just 48 hours after the council voted to support our event licence, having reviewed the latest guidelines and considered the extensive safety measures we'd put in place. "
It continued: "We're grateful to the team for the months of work they put in with the council, accommodating every request made and consistently demonstrating we could deliver a safe event.
"We're deeply frustrated with this last-minute revocation. And we're devastated not to be able to celebrate a return to in-person events with you, our Mudder community."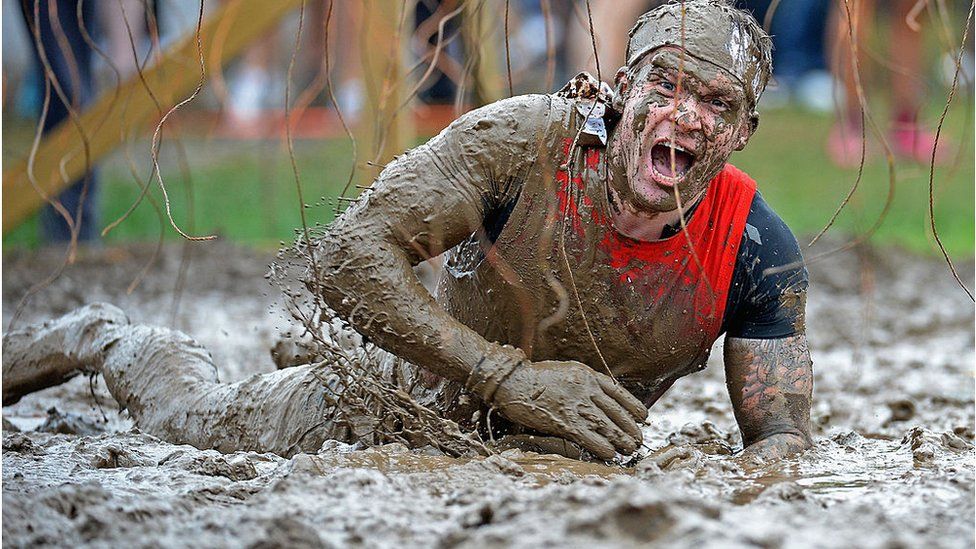 Midlothian Council said its decision had followed on from a meeting with the Scottish government, which made clear there was a cap of 500 people per day on the number of participant in a level two area.
A spokesman said: "Following receipt of a letter from Prof Jason Leitch there then followed a meeting with the Scottish government, which provided clarification as to interpretation of the guidance.
"During the meeting it was made clear that a maximum of 500 participants per day are allowed at events in level two areas.
"There was then a further meeting with elected members which resulted in the decision being taken to suspend the licence. Tough Mudder was informed of this decision."
The news came on the day Midlothian council area registered the second highest rate of Covid infections, with 686.8 per 100,000. Only Dundee City recorded more at 816.4.
Thousands of competitors were due to take part in the event, which was cancelled in 2020 due to the coronavirus pandemic.
The 2021 race was due to take place under significant restrictions, with no camping or social activities before or after the race. Those taking part also had to present a negative Covid test before they would be allowed to run.
Tough Mudder's statement highlighted the impact the last-minute cancellation would have on its staff, contractors and suppliers. It acknowledged that many people had already travelled to attend the event.
And it mentioned other events which have been allowed to go ahead.
It said: "The irony is not lost on us that just this past weekend, almost 16,000 rugby fans gathered together in Murrayfield, just 10 minutes up the road.
"We will continue our challenge of the decision to ensure other customers and other businesses do not suffer the same unreasonable last minute reversal of previously granted permissions."
Many people posted their anger on Twitter.
One, @mbhwhu, wrote: "Gutted for you all, the crew, the contractors, the volleys and those travelled and some still on their way! Absolute madness."
@ChelleDevlin wrote: "As difficult as this decision is to hear, I believe it to be the right one albeit I do not agree with the last minute notice. I live in Dalkeith and the Covid cases have rocketed this week – fall out from the Scotland game. See u next year."
Those who had entered have been given the choice of a refund or attending a future event.