Yen Lau describes her Lyme disease as an "invisible disease" that can cause days of sickness and fatigue.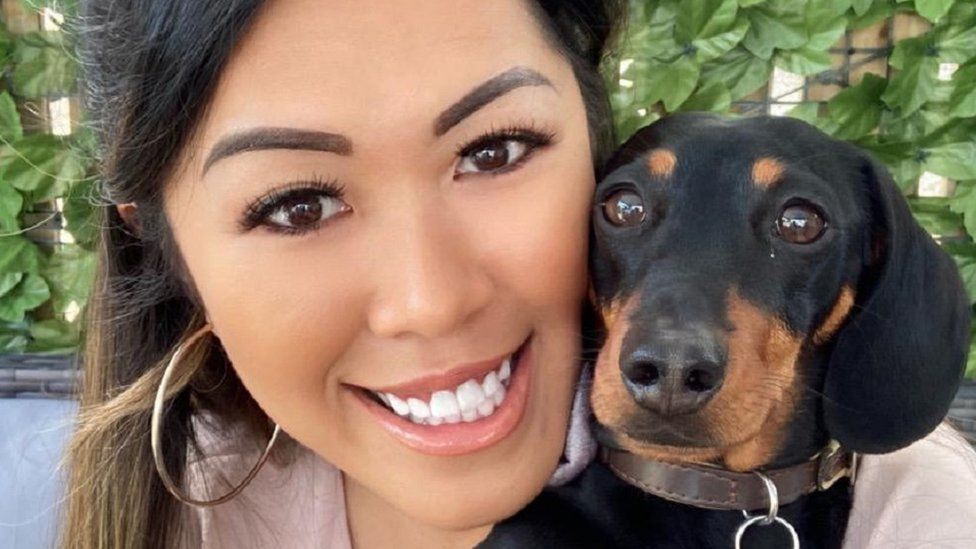 Yen Lau caught Lyme disease from an infected tick bite during a camping trip to Loch Lomond almost four years ago.
She says she is living with an "invisible disease" that today still causes her days-long bouts of sickness, migraines, dizziness and chronic fatigue.
But she is determined to enjoy her "good days" when she does not feel ill, and also wants to raise awareness of the risks posed by the tiny arachnids.
"People say I don't look ill," says Yen, 35, from Glasgow.
"But they see me on days when I am well. They don't see me when I'm vomiting, or dizzy or fatigued."
Lyme disease is an infection that can be spread to humans by ticks carrying the Borrelia burgdorferi bacteria.
The Scottish charity Lyme Resource Centre says the disease is increasingly being recognised by GPs, and suspects the number of people affected is likely to be higher than levels recorded by laboratories.
Ticks can start emerging in March, and are usually encountered in areas of long grass, often in woodland.
"Hotspots" for ticks in Scotland include parts of the Highlands and Western Isles, where the local health board has warned this week that warm weather is expected to encourage the emergence of ticks.
But experts say they can also be picked up in city parks, and even brought home accidently by pets.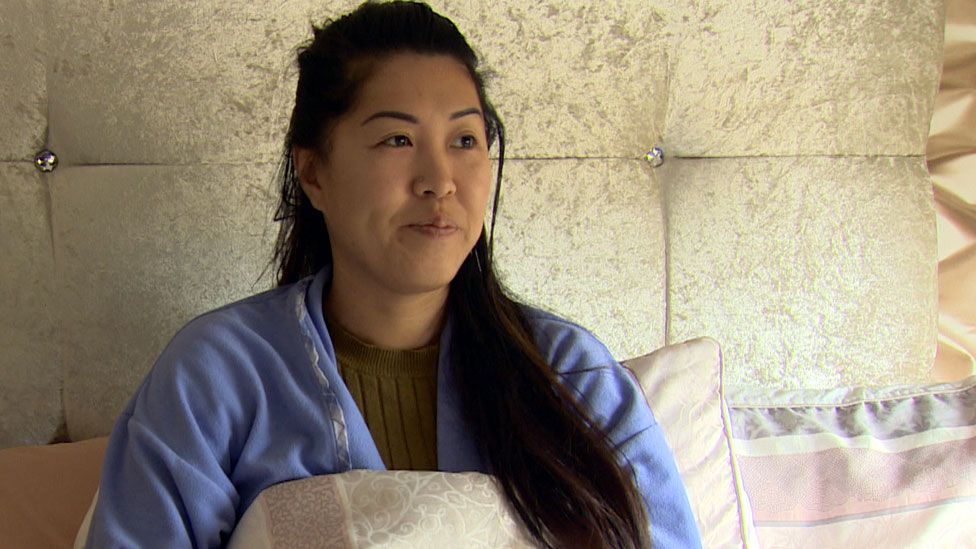 Yen was 30 and a business manager and make-up artist when she joined friends on the five-day camping trip on Loch Lomond.
While on the island of Inchmurrin she spotted a poppy seed-sized speck on one of her hands.
Dismissing it as harmless, she brushed it off, accidently snapping the tick's body from its head which remained buried under her skin.
"I just reacted without thinking. I was unaware of the risks posed by ticks and I had never heard of Lyme disease," she says.

The majority of those who take the full three-week course of antibiotics make a full recovery but a few people have symptoms that last for years.
It is not clear why this happens, so there is no agreed treatment, but anyone who thinks they have been affected in this way is advised to speak to their doctor.
According to the NHS, those with longer-lasting symptoms may be referred to a specialist in hospital for advice and more blood tests.
In 2019, infectious disease doctors warned that long-term Lyme disease cases were often misdiagnosed through "expensive and unvalidated" tests abroad. They suggested the majority of people who believed they had a chronic form of the disease were more likely to have chronic fatigue syndrome.

A few days later, Yen noticed a circular bull's eye-like skin rash on her hand, but covered it with make-up – unaware it was an early sign of Lyme disease.
Flu-like symptoms followed, then dizziness and severe exhaustion.
Her doctor suspected Yen was ill because of stress of her job.
"Then on 11 September 2017, I remember this day very vividly as my life has never been the same since, I woke up and I couldn't move from my neck down. I was stuck in bed for about four hours," she says.
Yen was so ill she needed a wheelchair to move around.
It would be 18 months before Yen was diagnosed with Lyme disease, with GPs and specialists attributing her ill health to other conditions.
She said Lyme disease was only identified in a test carried out by a German laboratory.

Prof Jack Lambert, lead trustee of the Lyme Resource Centre and a professor in medicine and infectious diseases at Dublin's Mater Misericordia University Hospital and UCD School of Medicine, said diagnosing Lyme disease posed a challenge to medical professionals.
"The signs and symptoms of Lyme disease overlap with many other symptoms," he says.
He added that not everyone gets the tell-tale bull's eye rash, or even knows they have been bitten , meaning they might suspect their illness is due to flu or something else.
According to data, Scotland has 25% of UK cases of Lyme disease, Prof Lambert says, adding: "Scotland has disproportionally more cases than the rest of UK."
He says prevention is key to reducing the risk of infection.
"When going out into the outdoors, cover yourself up with insect repellent as well as sun cream and check yourself after a trip," he says.
"In Eastern Europe, families check their children and each other for ticks."
If someone finds a tick on their body, Prof Lambert says the tick should be pulled off carefully using readily-available tweezer-like tick removal tools.
He says they should monitor themselves for any signs of a rash, and even for a few months later for flu-like symptoms – and to seek immediate medical attention if they become unwell.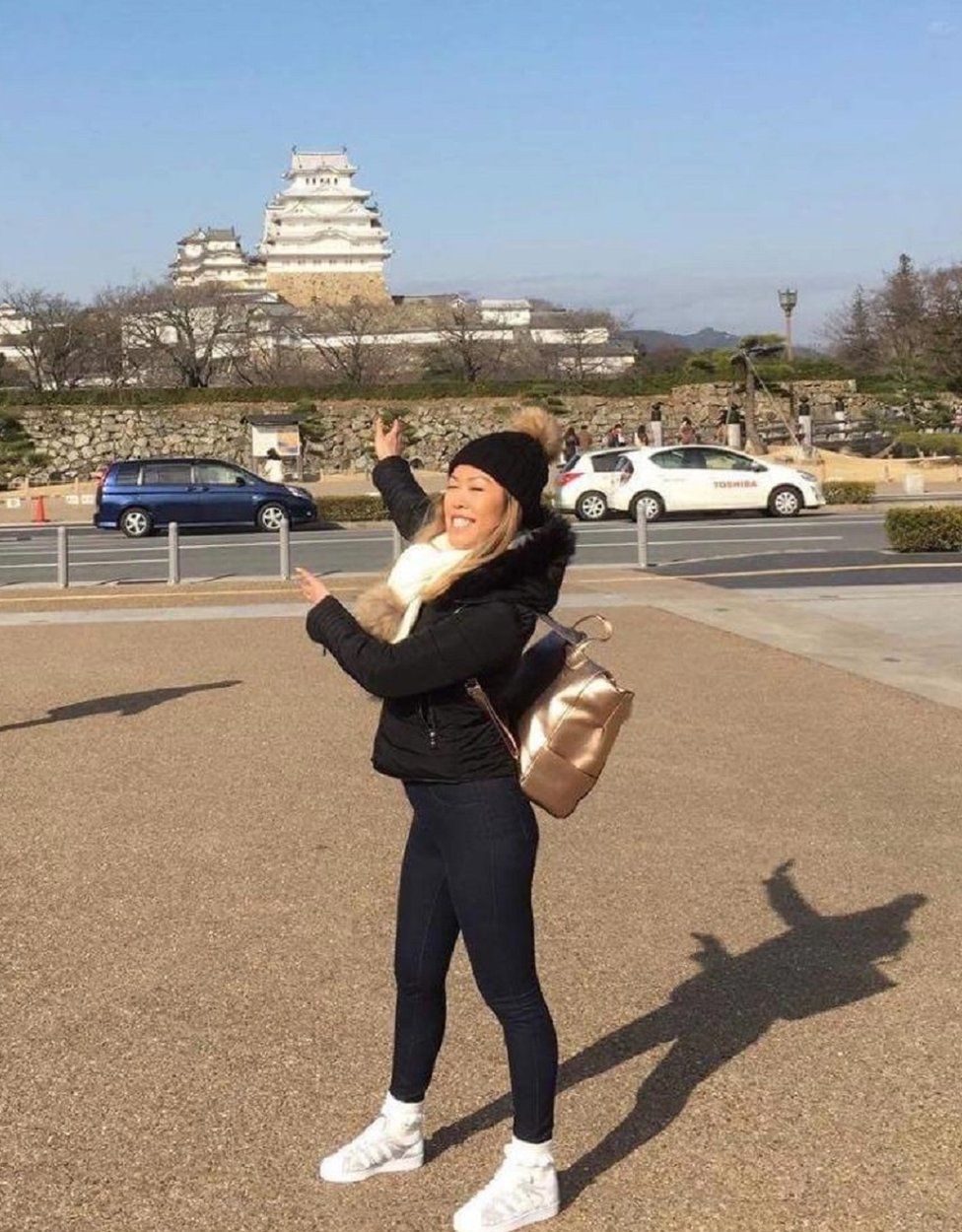 Yen says she has offered herself as "guinea pig" for research and new forms of treatment to ease the symptoms of Lyme disease.
She appeals to people to be aware of the potential risks of tick bites and to seek medical advice immediately if concerned.
Yen describes her life before Lyme as a "fun rollercoaster". "I had an 11-year career. I lived a very active and full life," she says.
"I have some exceptionally bad days, but I just try to focus on the good moments I have."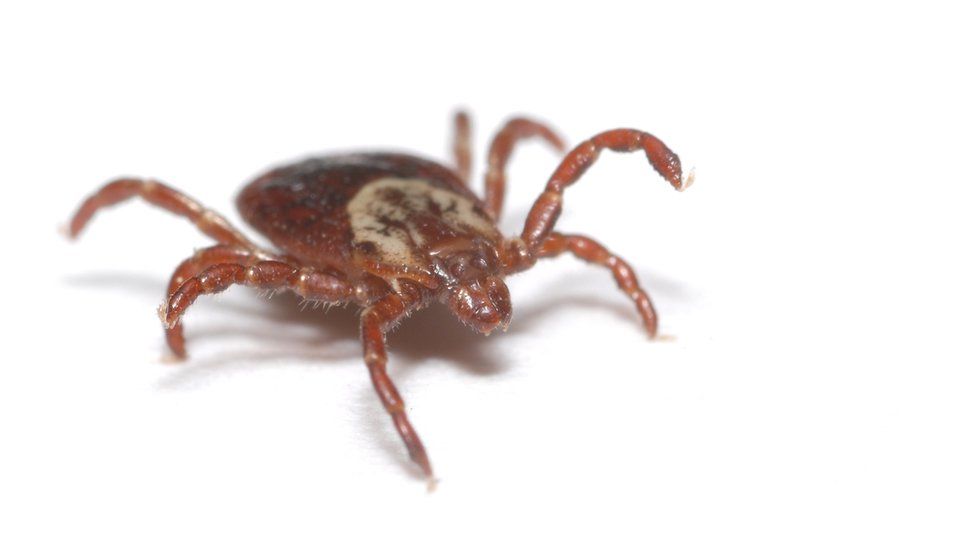 Advice on ticks and Lyme disease can be found online, including at the following websites: