The German chancellor will also meet the Queen at Windsor Castle on her final official visit to Britain.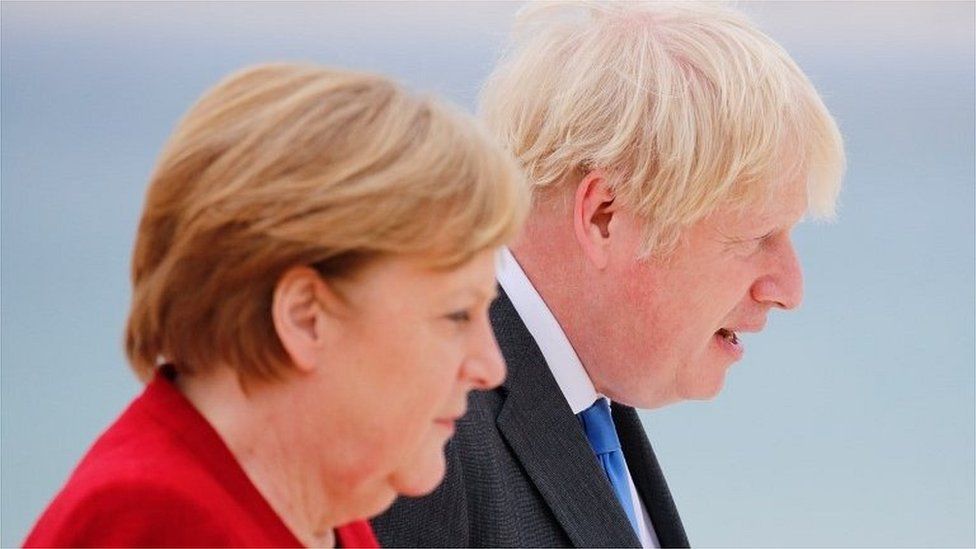 Prime Minister Boris Johnson is to discuss Covid travel restrictions with Angela Merkel in her final official visit to the UK as German chancellor.
Mrs Merkel, who is due to step down later this year, has previously called for all UK travellers to Europe to face quarantine.
Trade and post-Brexit relations are also on the agenda.
The chancellor will also meet the Queen at Windsor Castle and address a meeting of the UK Cabinet.
She is the first foreign leader to address Cabinet since President Clinton in 1997 – although on this occasion the meeting will be a virtual one.
Last week Mrs Merkel, who has been in power since 2005, said she wanted other countries to follow Germany's lead by introducing tougher restrictions for UK travellers because of concerns about the Delta variant.
Since May, UK holidaymakers have been banned from entering Germany and all other arrivals from the UK must quarantine for 14 days.
Mr Johnson is expected to announce the latest steps towards ending lockdown in England in the next few days, with international travel high on the agenda.
In contrast to Mrs Merkel, he said on Thursday that double vaccinations could be a "liberator" as millions of people plan their summer breaks.
The pair will meet at the prime minister's country residence of Chequers, in Buckinghamshire.
Ahead of the chancellor's visit, Mr Johnson said: "The UK and Germany have a steadfast friendship and a shared outlook on many issues."
He is expected to announce the creation of an annual £10,000 award for a UK or Germany-based female scientist who has excelled in the field of astrophysics.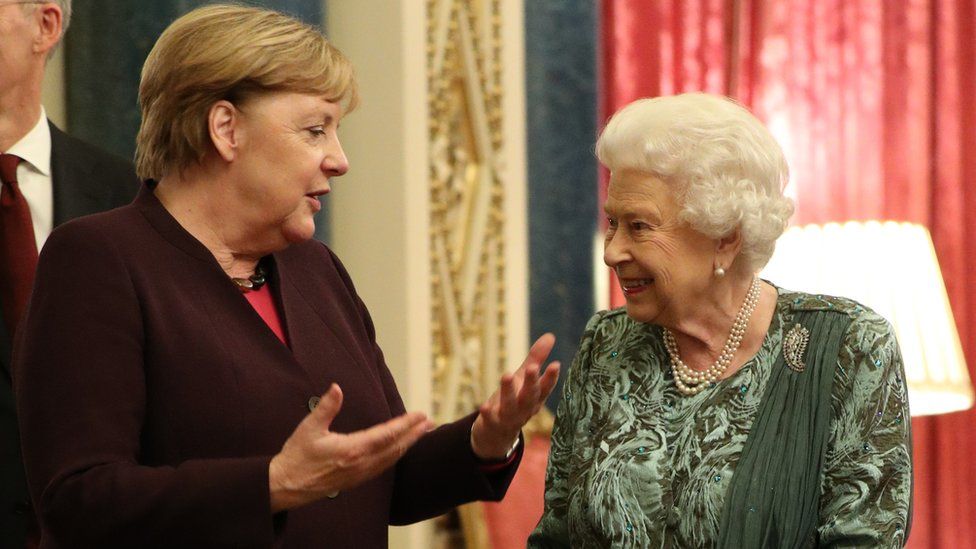 "Our scientists, innovators and industrialists work together every day to make the world a better place," Mr Johnson said.
"Over the 16 years of Chancellor Merkel's tenure the UK-Germany relationship has been re-energised and reinvigorated for a new era.
"And the new joint ventures we will agree will leave a legacy that will last for generations."
The visit will be Mrs Merkel's 22nd to the UK since taking office and is one of a series of farewell trips, with US President Joe Biden among those expected to host her later in the summer.
She and Mr Johnson last met at the G7 summit in Cornwall in June.