The note to an author "near a village 21 miles from Land's End" finds its intended recipient.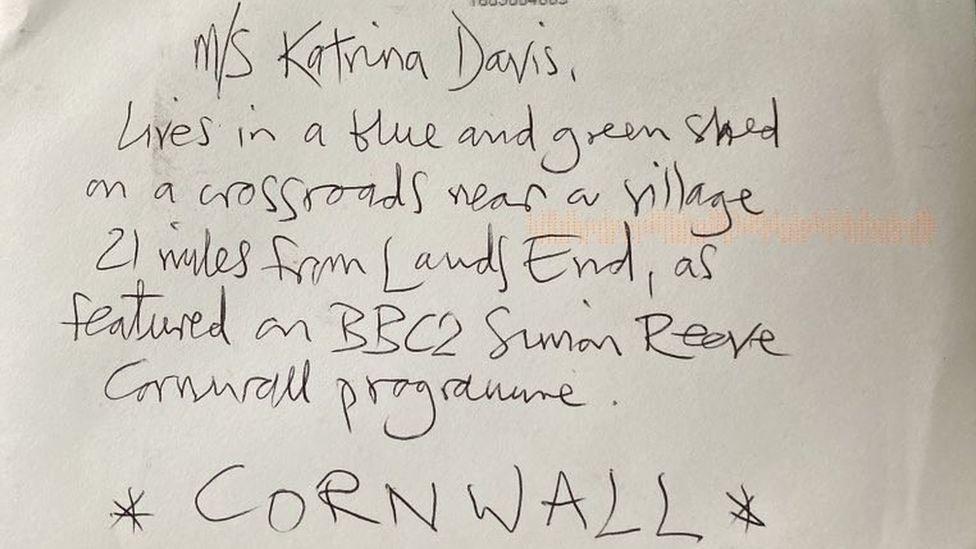 An author has praised Royal Mail for delivering a letter despite the envelope omitting a town, street name or postcode.
The sender had addressed it to Katrina Davis, who lives in a shed "near a village, 21 miles from Land's End".
It went on to inform postal workers that the outbuilding "featured on BBC2 Simon Reeve Cornwall programme".
Ms Davies, who spells her first name with a C and has an E in her surname, said it was a "sterling effort".
She has lived in the shed, which was included in a segment on travel documentarian Reeve's BBC series, for more than a decade.
Ms Davies talked about affordable housing in Cornwall on the programme – and said the letter had been in support of her comments on the show.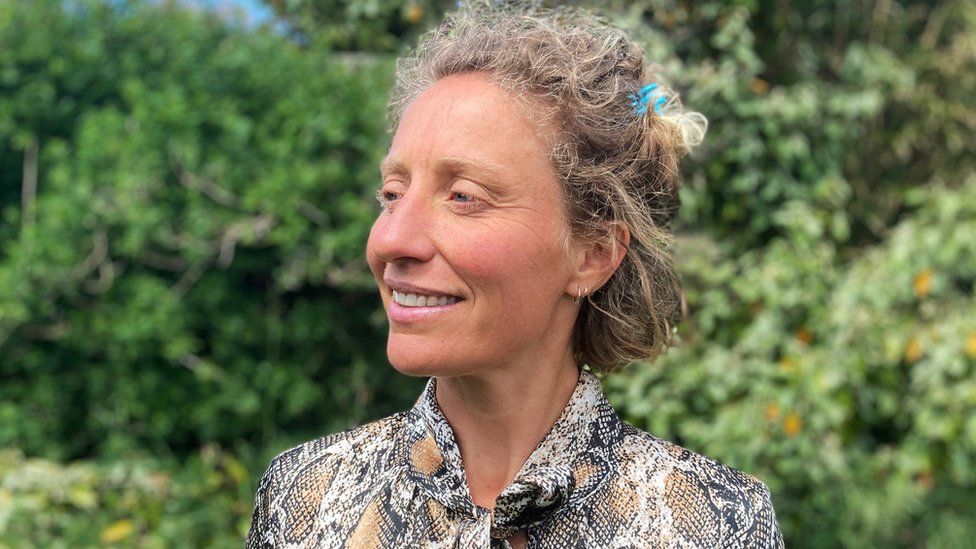 She said the letter was a "lovely thing" to receive in the post.
"It just makes you feel like maybe the world's smaller and more local than it feels sometimes," she said.
"I guess it would get sent to Cornwall and then somebody would think 'Land's End, I'll send it to Penzance' and then there must have been somebody in the Penzance sorting office who went 'yeah, I know where that is'.
"It's just great that they made the effort and didn't just throw it away," she said.
While the sender saw her TV appearance in November, Ms Davies said she has yet to watch it herself.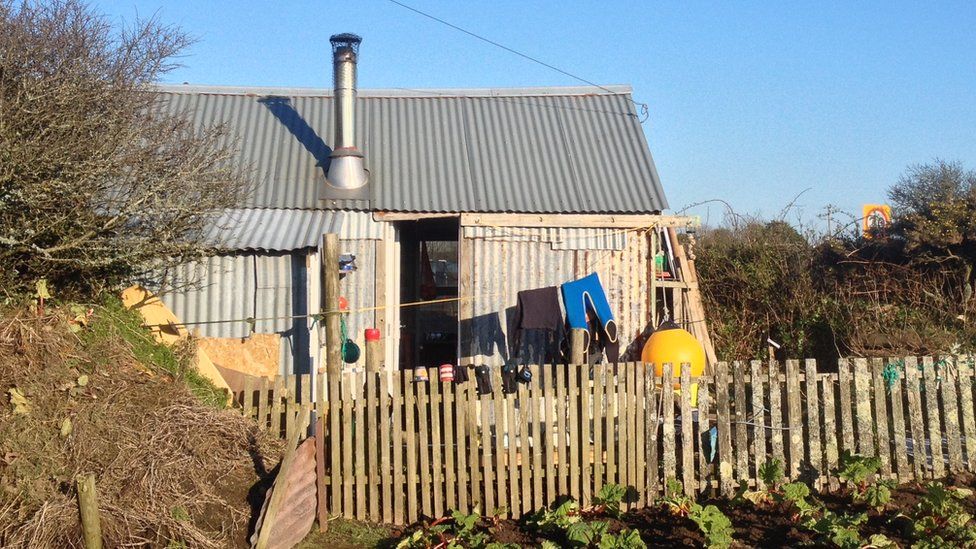 The BBC is not responsible for the content of external sites.