Science is transforming espionage and many countries are taking advantage, says Prof Finkelstein.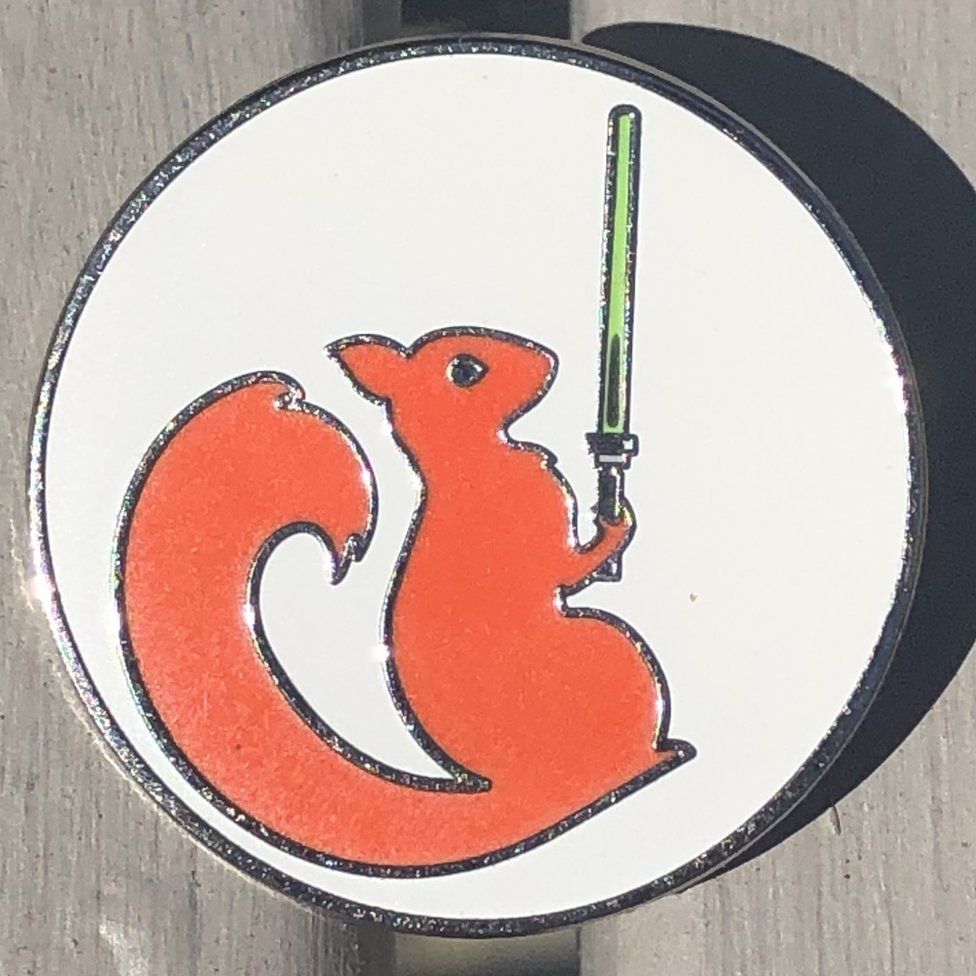 "Is that a squirrel holding a lightsaber?"
This is a question, it is fair to say, that I never expected to ask, let alone while sitting inside the MI5 building.
The squirrel in question is not engaged in combat on a windowsill of Thames House, the imposing headquarters of the Security Service, but pictured on a large ornament on a coffee table in front of me.
Anthony Finkelstein, the outgoing chief scientific adviser for national security, responds by explaining that other intelligence teams have their own logo and his team came up with their own as a playful response.
It is, of course, a secret squirrel and one that has learned to wield the latest technology. And for the last half a decade, that has been Prof Finkelstein's task. He is speaking exclusively to the BBC in his final days before leaving the role this month. Prof Finkelstein has been working with front-line spies to ensure the UK retains its edge by employing the latest technology in pursuit of its secret missions.
And much is at stake, he argues.
"If you don't have that edge… your adversaries are able to apply superior technology against you and they place your national security at risk."
Prof Finkelstein offers a unique glimpse into how technology is changing spying and the urgent race to keep up.
Much of the work remains classified, but here is one example. MI5, the UK's domestic security agency, has a limited number of agents to follow terrorist suspects or foreign spies on the streets of the UK. So how do you work out the best locations to position those agents, knowing your target will be moving, while ensuring your agents are not spotted themselves?
The answer is to use technology to create an artificial simulated environment – like an advanced computer game mirroring the real world. This would allow staff to model different outcomes and work out how to maximise coverage of the suspect with minimal risk of discovery. A British company called Improbable has been at the forefront of developing simulations of cities and other environments to help policymakers, including those in national security.
Other research includes how to influence the behaviour of your adversaries – for instance shaping how they try to secure their communications in a way that actually makes it easier for spies to intercept what they are saying. The FBI and Australian authorities recently revealed the success of this approach after they developed a secure messaging phone app, called ANOM, and duped criminals into adopting it. The ploy led to a wave of arrests
Prof Finkelstein spent time with front-line investigators and intelligence officers around the UK and abroad, listening to what problems needed solving.
Working both at home and abroad has advantages. For instance, understanding how technology can better catch spies in the UK can be used to make sure the UK's spies do not get caught abroad. This is an increasingly difficult challenge in a data-driven world where cities are strewn with sensors and cameras collecting vast amounts of data about people's movements.
This kind of high-end technology is spreading to many countries.
"You could imagine that somebody operating on the UK's behalf in a major conurbation in Africa being subject to smart city surveillance just as much as if they were in Beijing," he explains before adding: "Other major capitals are available."
Working out how to use technology to maintain cover by fooling those watching you is clearly a high priority.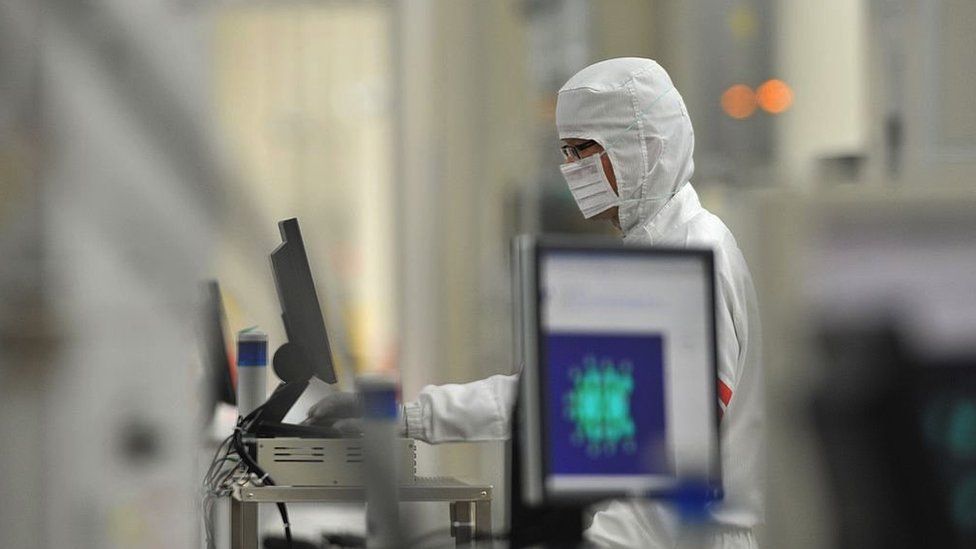 Prof Finkelstein points to a series of challenges the UK faces in maintaining an edge. One is keeping pace with exponential technological change which fundamentally challenges the operating model of intelligence agencies.
The next is that "the focus for technological leadership is moving eastwards", he says, signalling towards (without naming) China.
And finally, science and technology has itself become the focus for geopolitical competition. "It's a domain in which power is contested and which defines a state's capability," he says.
In March, the government announced its long-awaited review of security and defence policy which made science and technology its centre-piece and linked it to economic prosperity. The next challenge will be translating this into results, says Prof Finkelstein.
The UK will be at "serious risk" if it fails to achieve a strategic advantage in science and technology.
So how narrow is the window for getting this right?
Prof Finkelstein pauses. The UK has not missed the boat, he says, but its response will need to match the extreme pace of technological change. Artificial Intelligence is a major research focus, along with robotics, drone detection and quantum computing – which might offer new ways to protect your own communications or break into other people's.
Prof Finkelstein particularly picks out work on ways to analyse people's data while limiting the intrusion into their privacy.
His academic background is in software systems engineering and he has no problem describing himself as a geek. But his commitment to public service and security is rooted in his own story as the son of two refugees who found sanctuary in Britain.
His father left his native Poland after it was carved up by Hitler and Stalin while his mother survived a Nazi concentration camp.
"My grandmother always used to say that she was safe in Golders Green and that sense of being safe – of Britain as a refuge – and our national security being in essence there to protect that peace, is important," he reflects. "It is something that is profoundly important to me. I'm a British Jew and my Jewish identity is very important to me and is of a piece with the work I do – supporting the country that gave my parents refuge."
With his time working with the spies now over, Prof Finkelstein is returning to academia to be president of City, University of London, handing on the baton of the secret squirrel's lightsaber to the next adviser.