Landlord Allan Webb says like many pubs he missed out on crucial Christmas income.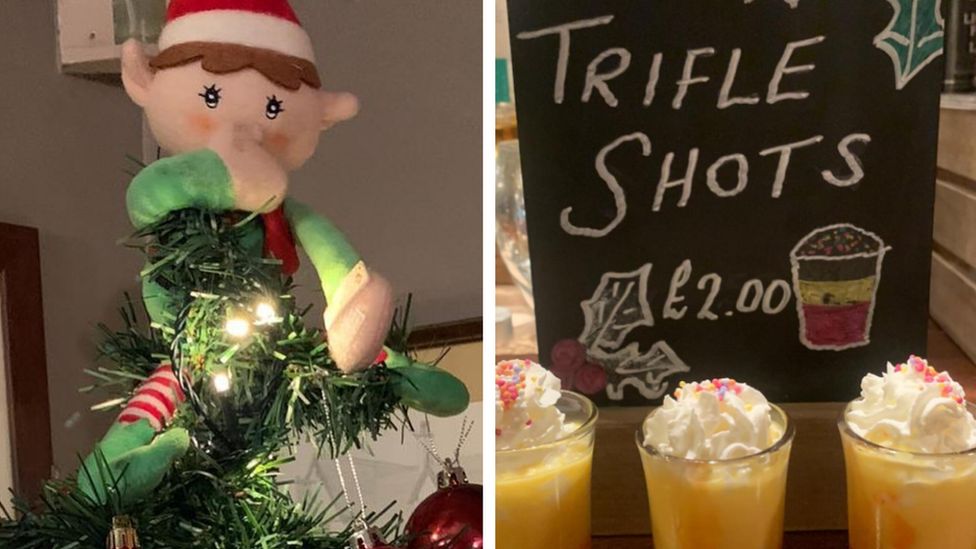 A pub is recreating Christmas for customers who missed out due to Covid restrictions last year.
Landlord Allan Webb has been serving turkey and all the trimmings this week, culminating in a visit from Santa on Friday, six months on from 25 December.
He said he had 225 customers booked in – a welcome relief after struggling through lockdowns and losing money.
"It is a little bizarre the getting decorations out, but the pub looks very nice," he said.
Mr Webb, who has run The Greyhound Inn in Penkhull, Staffordshire, with wife Julia for eight years, started serving two or three-course Christmas dinners on Monday.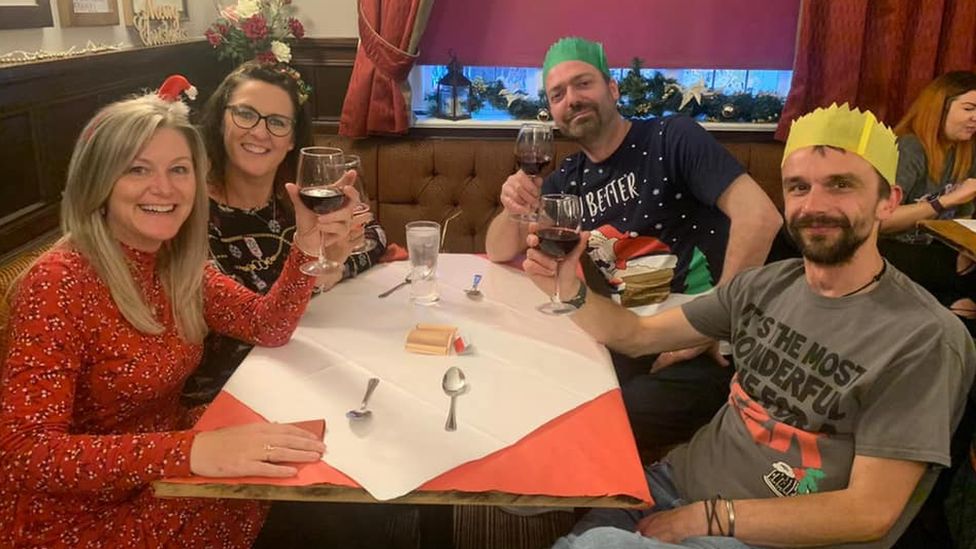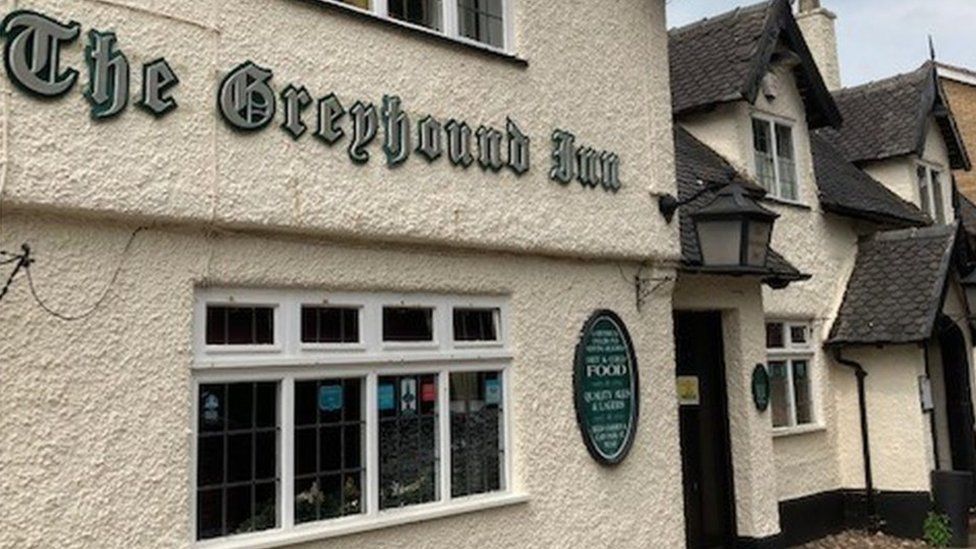 Staff have been wearing Hawaiian-themed Christmas shirts and Santa hats with customers also entering into the spirit of things, he said.
The government's tier system in place in December meant many pubs and restaurants missed out on crucial Christmas income.
"Everyone missed out in December because of Covid and the government rules so we thought that safest way to do it was to do it six months later," Mr Webb said.
"A couple of customers have said it's a bit mindboggling, but with 225 customers booked it's maybe not so mindboggling after all."
He said because the industry had been so badly hit by the pandemic, it had also been "nice to put a smile on people's faces".
"There are multiple reasons for doing this," he added.
"Pubs have been hit so hard… we managed to survive, many haven't, but financially we've have taken a big hit."
Mr Webb said the pub would also be getting a visit from Santa, but because of coronavirus restrictions, he would not be mingling and customers would not be allowed to sit on his knee.