Students found the experience of university in the pandemic not worth the cost, says survey.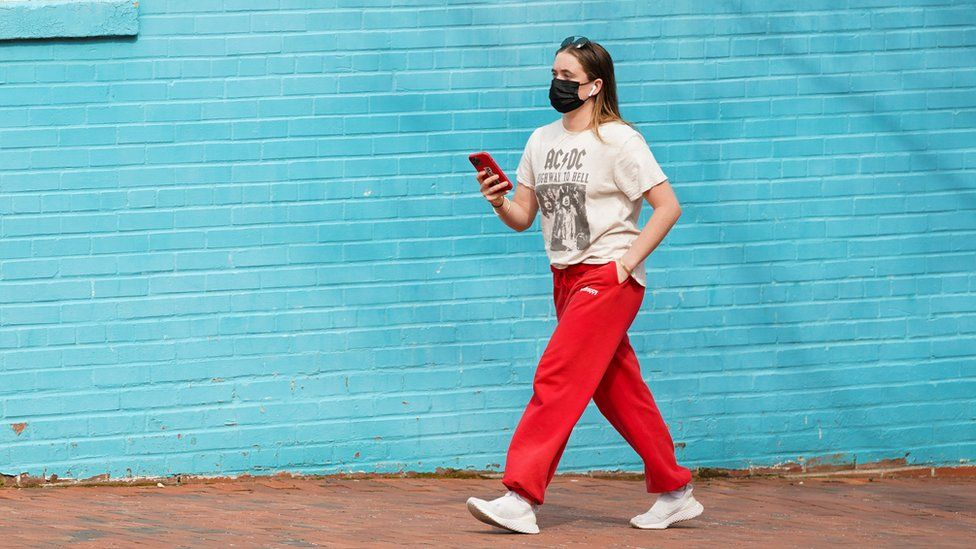 Only about a quarter of students in the UK thought they got good value for money from university in the pandemic.
An annual survey found students felt their fees and living costs were not justified by the disrupted teaching they received this academic year.
Students were particularly aggrieved by a lack of in-person teaching, found the survey of 10,000 students from the Higher Education Policy Institute.
Universities UK said the results were "disappointing, albeit not surprising".
One comment was: "Fees have not changed even considering the changes made with Covid." Others included: "Everything seems too high a price for what we are receiving" and: "Because of Covid I haven't met any of my classmates or tutor."
These were the lowest-ever satisfaction ratings in the think tank's survey going back to 2006.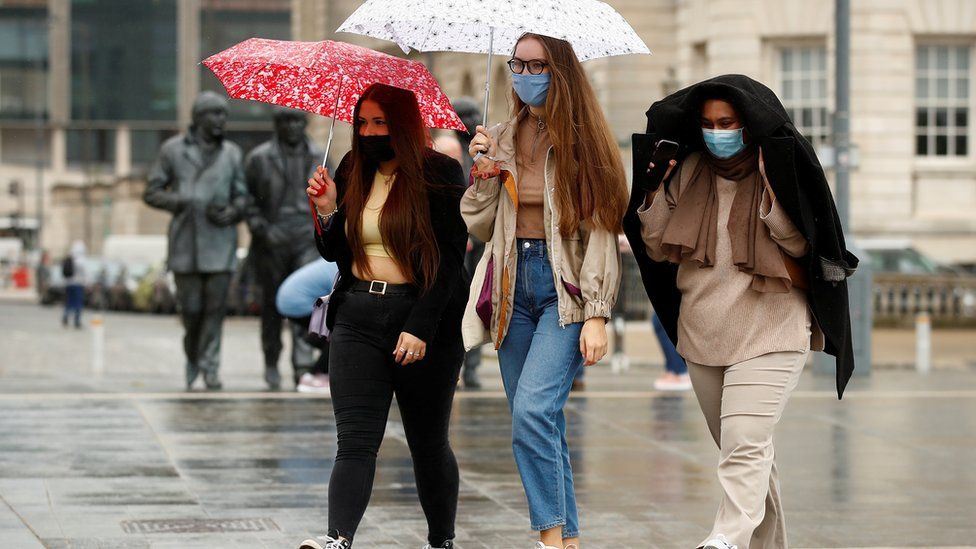 There were 27% who thought they had good or very good value, down from 39% last year – with the pandemic putting much teaching online and students unable to socialise on campus for much of the year.
Students felt they had missed out on learning alongside other students and talking to staff face-to-face – and more than 40% wished they had either deferred a year or taken another course or gone to another university.
The worries about poor value included:
Tuition fees and living costs
Lack of in-person classes
Teaching quality
Course facilities
Education Secretary Gavin Williamson, responding at a Higher Education Policy Institute conference, suggested universities in England should have minimum entry grades – related to GCSE grades – and this would be part of a consultation.
"Is it really in anyone's interest if entry requirements relax so much that an 18 year old who has not yet passed their English or maths GCSE should progress straight to an honours degree?"
Mr Williamson also promised to back efforts to tackle the "scourge" of essay mills, where students buy essays from online firms.

"It's definitely not been value for money," says Beth Stevens, a student at Lancaster University.
She only went to one in-person class in a first year so disrupted by the pandemic that she's decided to take this year again.
"I felt like I had imposter syndrome," she says, about the university year that "didn't feel real" – at home or online for much of the time and following a previous year in which she didn't take her cancelled A-levels.
"It was really hard to meet people," she says, and she would have much preferred to be taught in-person rather than online, where she found the teaching less effective. She also wanted to get involved in sports and that was difficult too.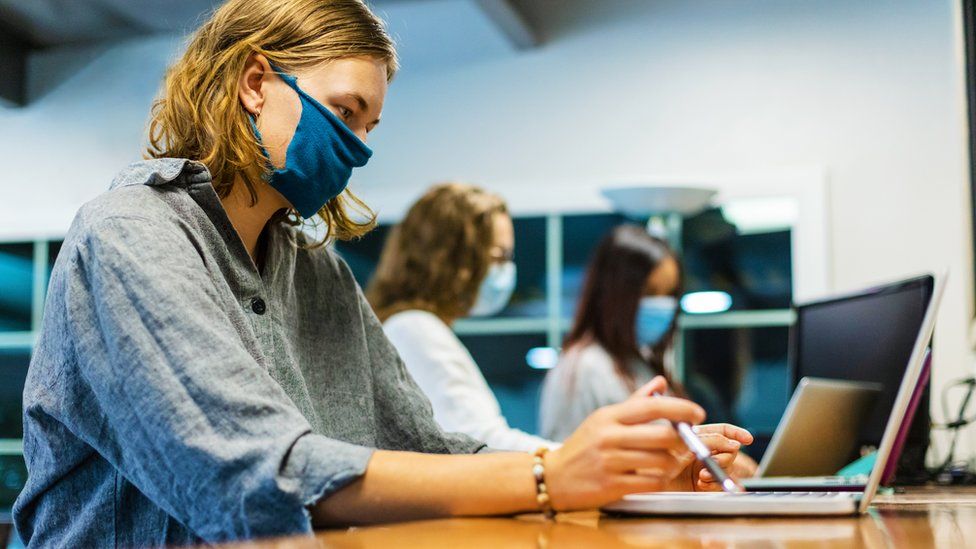 Beth says universities had promised a blend of online and face-to-face teaching, but in practice, for her geography course, it turned out to be much more online.
"They wanted us on campus – so they said there would be a blend," she says.
Other students had many more lessons in class and she says that it was unfair to charge the same fees – students should receive a significant rebate on fees and rent, she says.
She's annoyed at what she sees as unfair treatment: "I feel we've been shoved to one side. They just want us to shut up really."

Students in England, who pay the highest tuition fees in the UK of £9,250, were the least likely to say they had good or very good value, at 24%.
In Wales, where fees are £9,000, 29% said they had value for money and in Northern Ireland, where fees are £4,530, 27% said it was good or very good value.
However in Scotland, without tuition fees but with costs such as rent, 50% thought they were getting good or very good value from their courses.
There were also concerns about well-being. More than a quarter of students had considered leaving their course – and the biggest cause for this was worries about mental health.
The survey revealed differences in perceptions over racism – with white students much more likely to believe that their university was committed to tackling racism, while black students were less likely to be so convinced.
Nick Hillman, director of the Higher Education Policy Institute, said it was important to "capture students' real views in a year when students and staff have faced unprecedented challenges".
But he said it was not all negative – with much high-quality teaching and learning, despite the disruptions that universities faced.
Next year the amount of face-to-face teaching should increase, said Alistair Jarvis, chief executive of Universities UK.
"It is valuable to hear student views on the past year which has been far from the 'usual' university experience," he said.
"This has been a very difficult time for students, which is why we recently made an additional £85m available for those students most in need, on top of an existing £256m that universities can draw on," said Universities Minister Michelle Donelan.