The US band's frontman Mark Hoppus confirmed the news online, saying: "It sucks and I'm scared".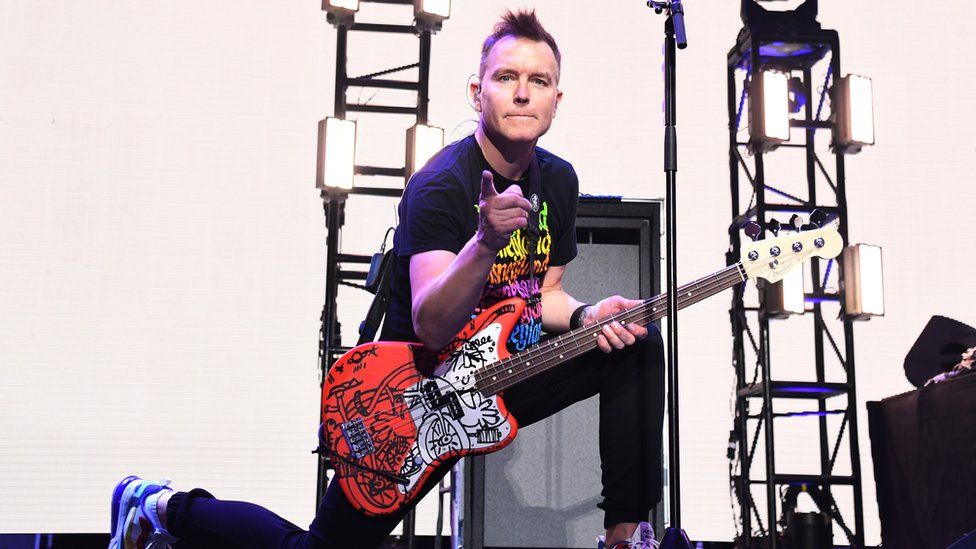 Blink-182 frontman and bassist Mark Hoppus has revealed he is undergoing chemotherapy treatment for cancer.
The 49-year-old Californian shared the news via social media, saying: "It sucks and I'm scared".
Hoppus also posted a picture to his Instagram Story of him in hospital, alongside the caption: "Yes hello. One cancer treatment, please."
His pop-punk band had hits at the turn of the century with tracks like All The Small Things and What's My Age Again?
Hoppus did not disclose which form of cancer he had, but told fans he had been undergoing treatment "for the past three months".
"It sucks and I'm scared, and at the same time I'm blessed with incredible doctors and family and friends to get me through this," he wrote on Twitter.
"I still have months of treatment ahead of me but I'm trying to remain hopeful and positive."
He continued: "Can't wait to be cancer free and see you all at a concert in the near future. Love to you all."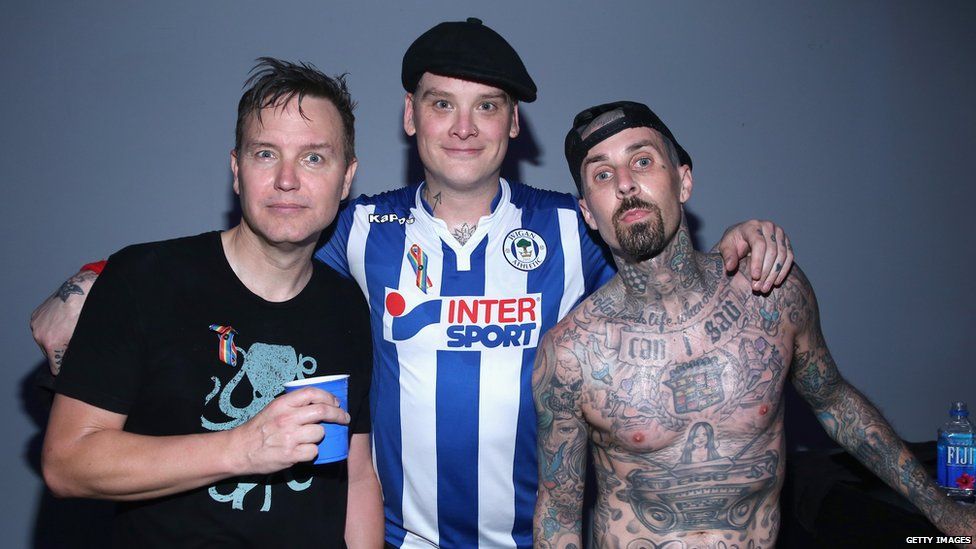 Hoppus, who has a teenage son Jack with his wife Skye Everly, founded Blink-182 in 1992.
The band emerged from the Southern California punk scene, becoming well known for their brand of radio-friendly, high-energy punk rock as well as their irreverent humour.
They have sold more than 50 million records worldwide and have had several line-up changes along the way, with Hoppus being the only permanent member.
Speaking after his band won the icon award at the 2016 Kerrang! Awards, Hoppus said: "When we started off in a garage in San Diego our biggest hope was to be able to sell out a small club that we used to go and see punk bands play.
"This is more than we could ever hope for in the beginning."
Responding to his cancer diagnosis, Blink-182's drummer, Travis Barker, posted a picture of the pair of them together during the band's heyday, alongside the caption "love you @markhoppus".
"Mark is my brother and I love and support him," he told E! News. "I will be with him every step of the way on stage and off and can't wait for us to play together again soon."
Guitarist Tom DeLonge, who left the band in 2015, said in a tweet that he had been aware of Hoppus' cancer diagnosis "for a while now".
"I would also like to say that he is strong, and a super-human who is pushing through this difficult obstacle with a wide-open heart," he continued, adding the hashtag #WeHaveHisBack.