Children who are worried a nude picture of them has been shared online can flag it to be removed.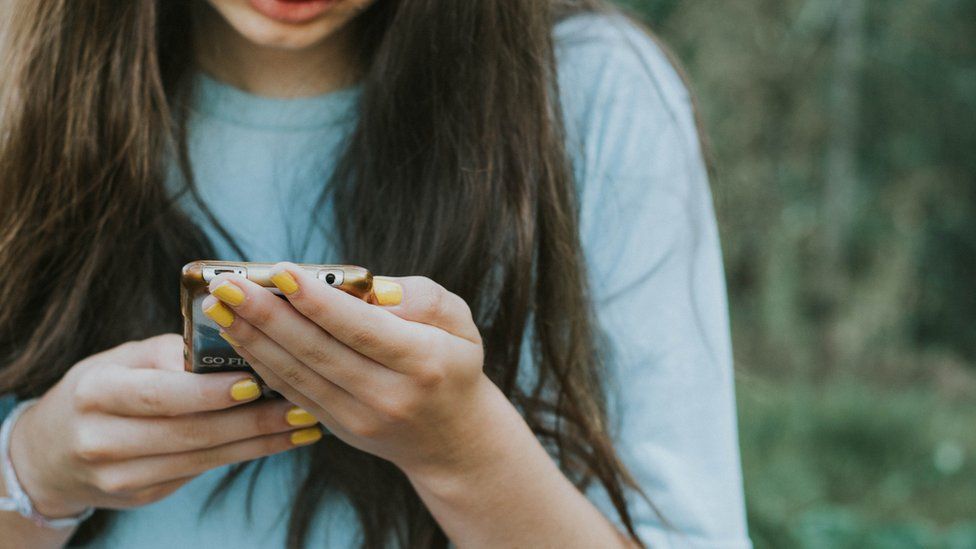 Under-18s who want nude pictures or videos of themselves removed from the internet can now report the images through an online tool.
The service – from the Internet Watch Foundation and Childline – aims to help children who have been groomed, or whose partners have posted photos of them online.
The IWF will examine the images and try and remove them if they break the law.
It says the tool is a "world first" and could help many worried children.
The IWF works to remove child abuse material from the internet.
The charity says there are a number of reasons a young person might send nude images or videos without knowing they will be posted online, including grooming and coercion. Some may have also sent images for fun, or to a boyfriend or girlfriend who has since shared them without their consent.
In recent years, the IWF says it has noticed more and more of these types of images online that have been created by children themselves. In the first three months of this year, 38,000 self-generated images were reported – double the amount in comparison to the same time last year.
But now for the first time, people under the age of 18 who are concerned that a nude photo of them is online – or could potentially end up there – can now flag up the content using the Report Remove tool on Childline's website.
If a picture or video has already appeared online, they can share the URL and the charity will examine the images. If the pictures break the law, the IWF will work to have them removed.
And if the content has not yet appeared online but a person is worried it might, the charity can create a digital fingerprint for the picture – known as a hash – which will be shared with tech companies and law enforcement around the world to help prevent it from being uploaded and shared.
Young people can report the images anonymously, as long as they verify their age, or they can leave their details and get support from Childline.
Anyone who makes a report should expect to receive feedback on the outcome in one working day.
The head of the IWF, Susie Hargreaves, said the tool was a "world first" and the new tool "will give young people the power, and the confidence, to reclaim these images and make sure they do not fall into the wrong hands online".
"Once those images are out there, it can be an incredibly lonely place for victims, and it can seem hopeless," she said. "It can also be frightening, not knowing who may have access to these images."
Childline also said many children in that situation could be feeling extremely worried and unsure on what to do or who to turn to for support.
It gave the example of one 14-year-old girl who contacted Childline and said: "I don't know what to do because this Instagram account keeps posting pictures of me and they keep saying they're going to follow my friends so they can see them too.
"It all started after I shared naked pics with someone who I thought was a friend but it turned out to be a fake account. I just feel so hopeless and I don't know how to make it stop."