Ross Willox killed Emma Faulds in his South Ayrshire home then dumped her naked body in the Galloway Forest.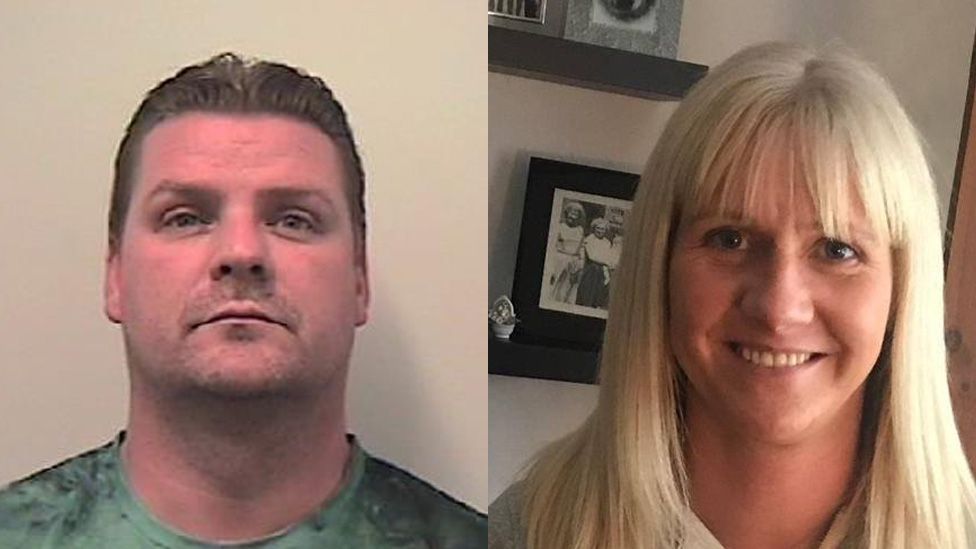 A former prison officer has been told he must serve a minimum of 20 years for murdering his friend and dumping her naked body in a forest.
Ross Willox, 42, killed Emma Faulds, 39, after a party at his house in Monkton, South Ayrshire, in April 2019.
The youth worker's body was found six weeks later after CCTV and mobile phone analysis was used to narrow down the remote search area.
On Tuesday, he was jailed for life and ordered to serve at least 20 years before he can apply for parole.
Judge Lord Mulholland told him: "Only you will know what happened in your house that night that led to you killing your friend.
"Having murdered her you created an elaborate scheme to cover up your crime."
He said that Willox placed Emma's body in a shallow grave and covered it up, and tried to ensure it would decompose more quickly by placing it in a wet area.
Lord Mulholland added: "You hoped it would never be found and her devoted family would have to spend the rest of their lives wondering where she was and if she was alive or dead."
It is still not known why or how Willox killed Emma, whom he had been friends with since they worked together as prison wardens at HMP Kilmarnock.
Detectives said the pair, who had a platonic relationship, had agreed to meet at his house in Monkton for a party on Sunday 28 April 2019.
At about 20:00, Emma messaged a friend to say she planned to have a few drinks and stay over.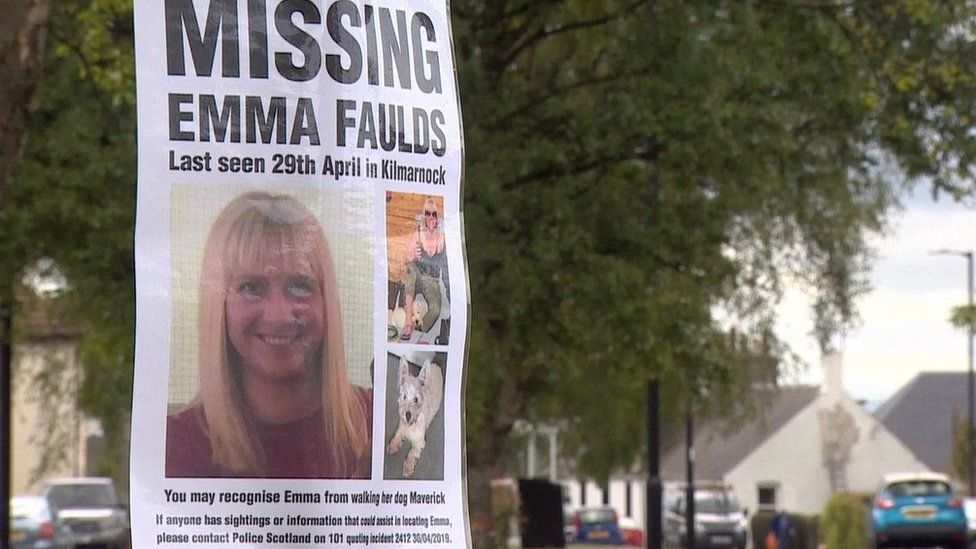 Emma was usually in frequent contact with her loved ones, but no-one heard from her the following day.
Her mother, Margaret, said this was "totally out of character".
The alarm was raised on 30 April after Mrs Faulds learned that Emma had not turned up for work at Kibble School in Paisley.
When police officers broke in to Emma's flat in Kilmarnock they found that her pet dog, Maverick, was home alone.
As the last person to see her alive, Willox became the immediate focus of the investigation, codenamed Operation Solzen.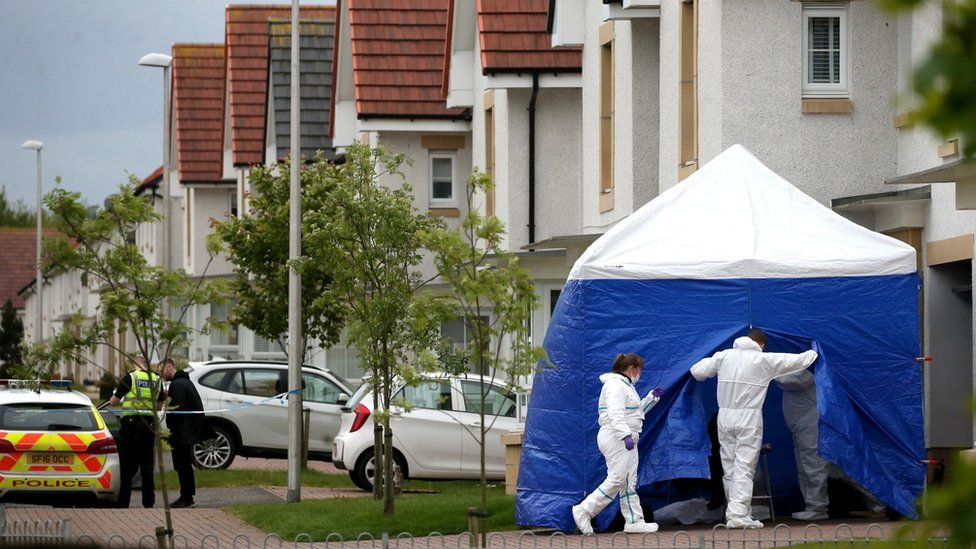 He told officers that Emma had decided to drive back to her flat, which was less than nine miles away, at about 23:00.
He said Emma had been "positive and upbeat and enjoying herself" and was talking about her forthcoming 40th birthday.
Footage from a dash-cam revealed that Emma's car was parked outside Willox's house at 17:39 on April 28.
But at about 07:25 the following day Emma's neighbour told the jury he saw a man driving the vehicle in Fullerton Street, Kilmarnock.
The driver was also captured on private CCTV wiping down the interior of the car. Willox's DNA was later found on a seat lever.
As the search for Emma intensified, experts began to plot Willox's movements using CCTV and cell site analysis of his mobile phones.
They also discovered he used to build wind farms near the Galloway Forest, in Dumfries and Galloway.
He was caught on camera making two journeys to the remote area in the days following Emma's disappearance.
CCTV footage was also discovered showing Willox going into various shops in Ayr and buying bleach, rubber gloves and tins of outdoor disinfectant.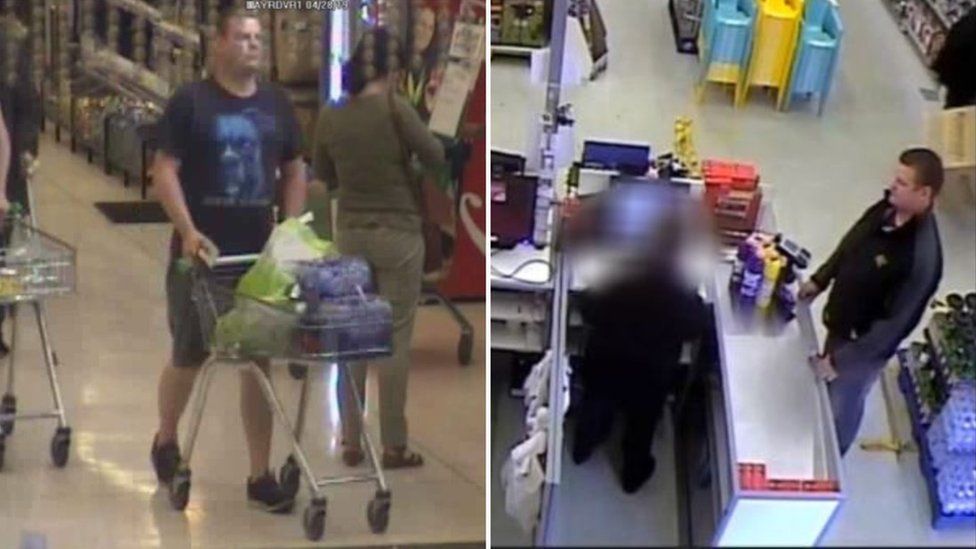 Police drafted in search experts from the UK National Crime Agency, as well as an officer who had expert knowledge of Galloway Forest Park – which covers about 300 square miles.
By examining the cell site analysis from Willox's phones and CCTV from the routes he took in the 48 hours after Emma vanished, digital forensic experts were able to narrow down the search area.
But the jury was told that soil found on boots owned by Willox was a 92% match for mud at the spot where the body was recovered.
Donald Findlay QC, who was acting for Willox, said it would not be appropriate to express any contrition on behalf of his client, who denies he was responsible.
Mr Findlay added: "He is not the kind of person I would have expected to have found himself guilty of a crime of murder, murder of somebody that he knew and cared for – they cared for each other, not in any romantic sense, but as friends.
"Something catastrophic went wrong in the early hours of the morning, and one life was lost."
Det Insp Peter Crombie described the killer as "a selfish, arrogant monster" and said he compounded the agony of Emma's loved ones by failing to admit his crime.