Some scaled fences to enter the site in Wiltshire, with a live feed pulled amid safety concerns.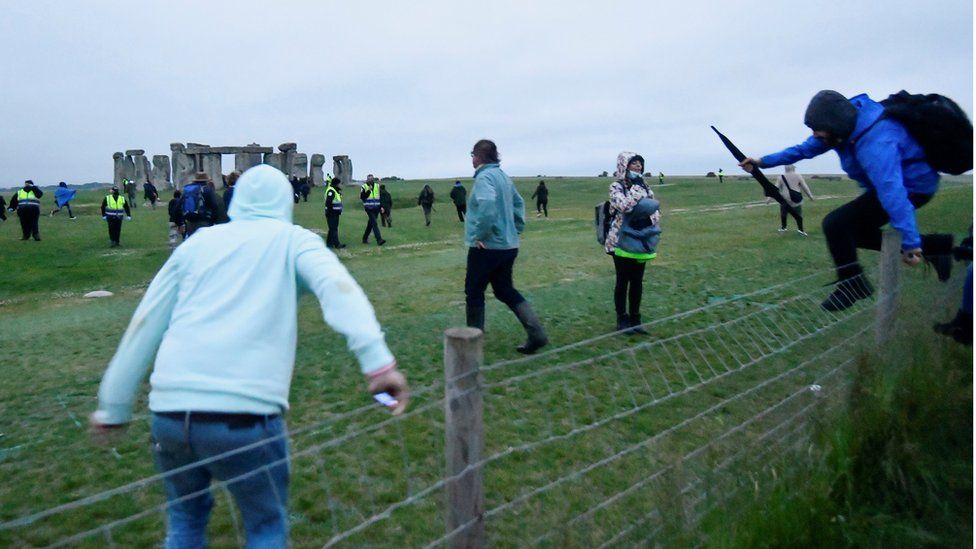 Hundreds of people attended the summer solstice at Stonehenge despite official advice asking them not to travel to the site in line with Covid restrictions.
As a result English Heritage pulled a live feed of the sunrise at the neolithic monument in Wiltshire at 04:52 BST due to safety concerns.
People were seen climbing over a low fence to access the stones.
Wiltshire Police said the event was peaceful but added the number of people at nearby Avebury had caused issues.
Thousands of people tuned in to the live stream for the solstice but ended up watching pre-recorded footage of the stones until the feed returned at around 05:00 BST showing largely cloudy skies.
Video from the scene showed about a hundred people inside the stone circle and a banner reading "Standing for Stonehenge".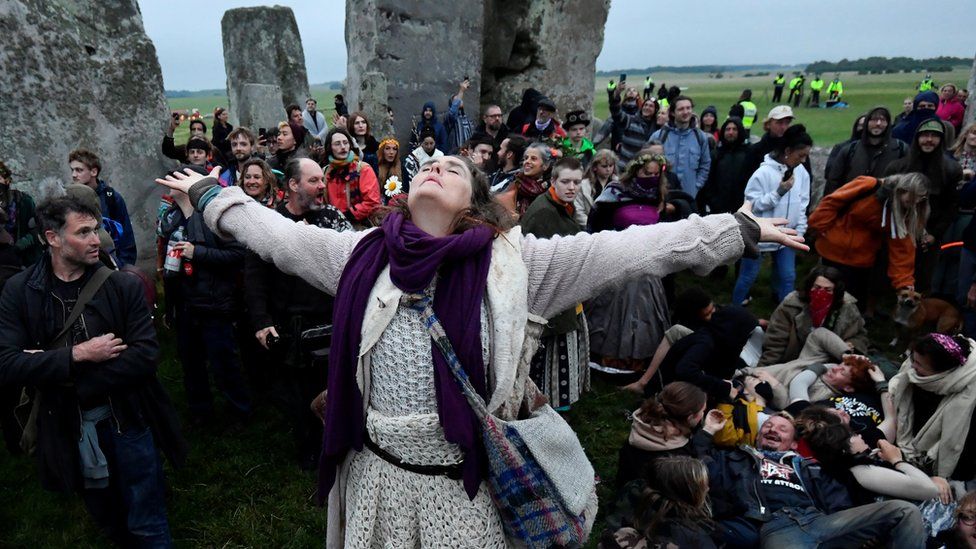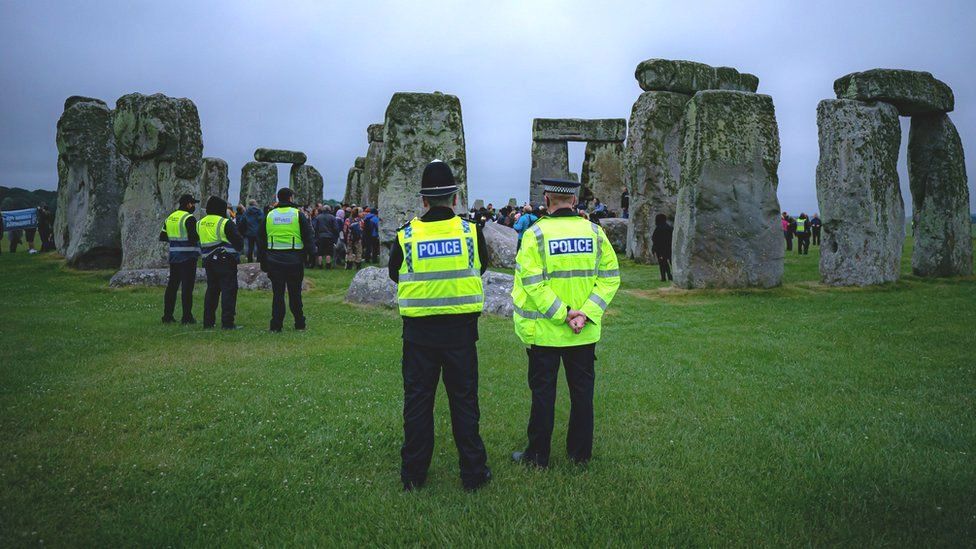 Apologising for the outage, host Ed Shires said: "We have been disappointed that a number of people have chosen to disregard our request to not travel to the stones this morning and that is the reason why we haven't been able to bring you the pictures that we would have liked to have done.
"It is disappointing to see that happen but unfortunately in those kind of situations we have to put the safety of our staff members first and that's why we have had some interruption this morning."
English Heritage did not elaborate on how the attendance of people at the site prevented them from showing a live feed of the sunrise.
The organisation was preparing to welcome visitors until the government delayed the easing of lockdown into July.
Official access to Stonehenge and Avebury, which is about 24 miles (38km) away, had been stopped because of Covid.
Normally, up to 30,000 people would gather to watch the sun rise over the stones on the longest day of the year.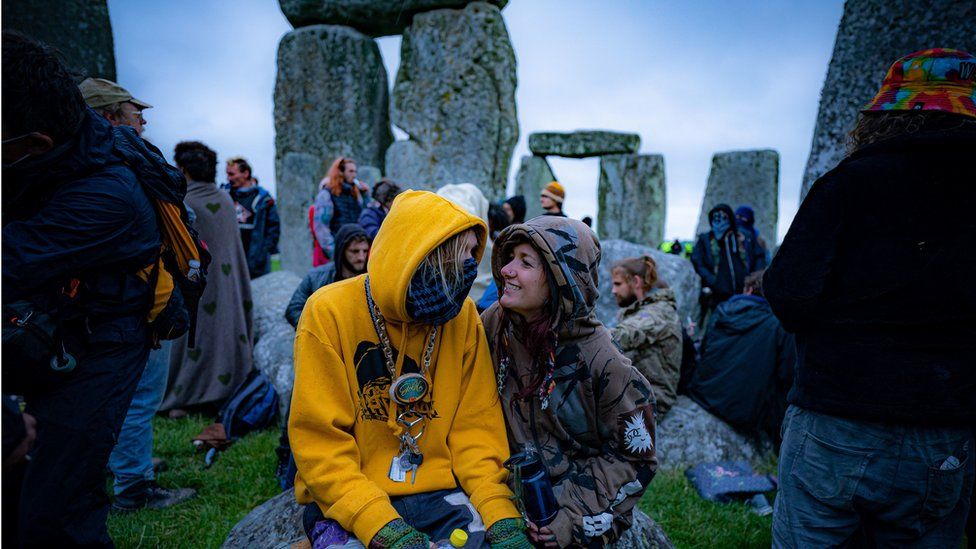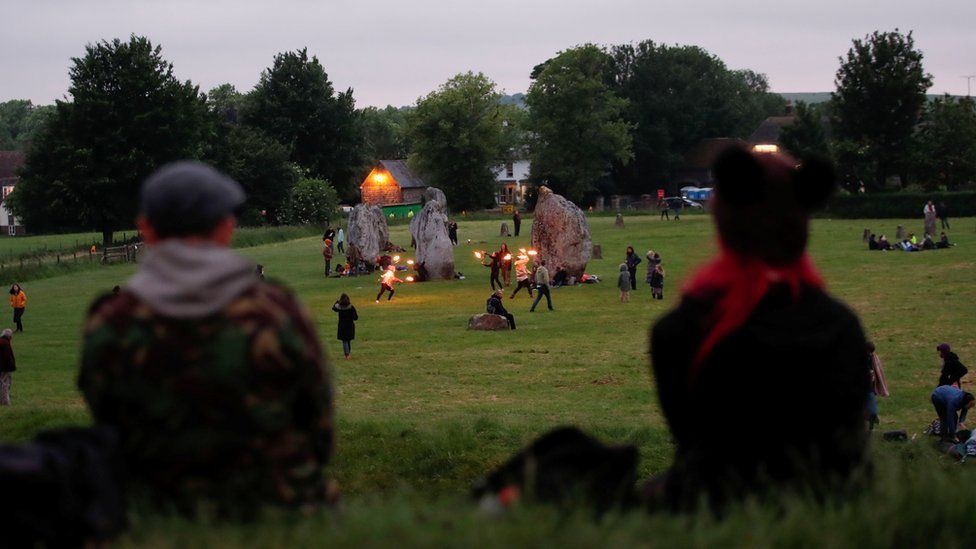 Separately, police closed off an area close to nearby Avebury stone circle after crowds began gathering there on Sunday evening.
Supt Dave Minty, from Wiltshire Police, said: "Most people have been well behaved.
"We have seen some build up in some areas around Avebury in particular, that we would have hoped to have avoided, but everything has been peaceful.
"It is just the numbers that have caused us some issues up on the Ridgeway."
He said there has been one arrest for someone being drunk and disorderly.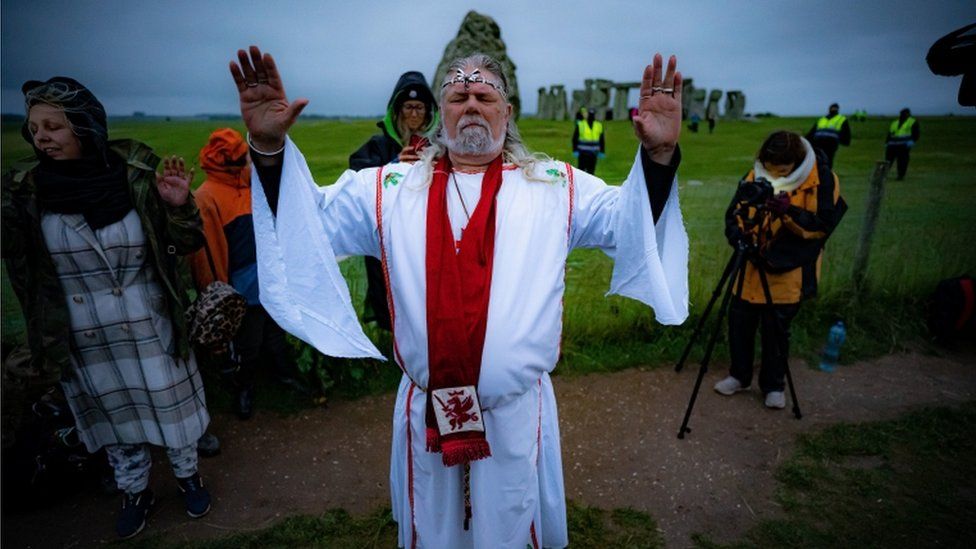 Senior druid King Arthur Pendragon said it was unnecessary to completely close the sites.
"It was never going to be massive anyway," he said.
"If you think about it a lot of the people who come to the solstice fly in from America, and all around the world, that wasn't going to happen this year, so I don't know why they didn't just let us in.
"I'd rather have been in there… but as it goes we did what we could."

The BBC is not responsible for the content of external sites.