The sow, named Matilda, escaped from a farm and gave birth in woodland.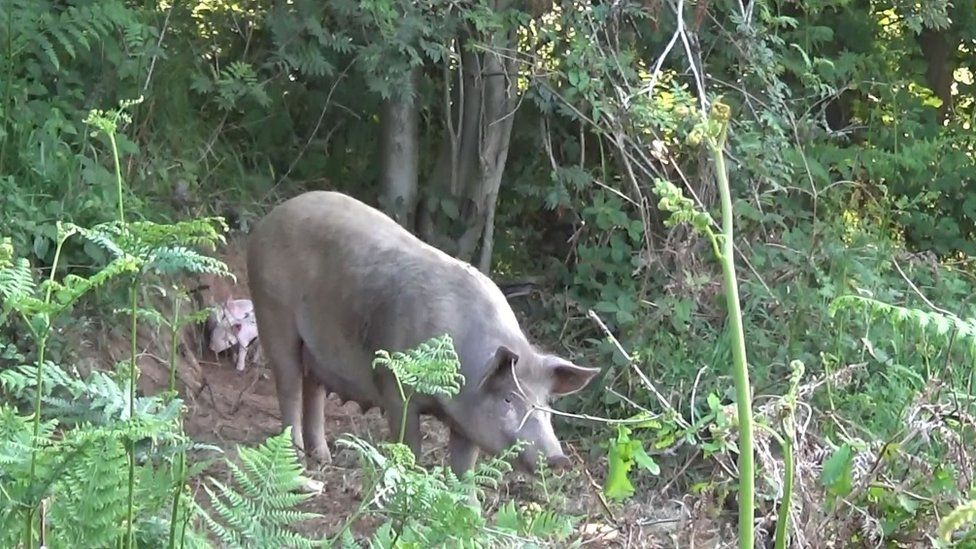 A litter of piglets has been saved from slaughter after their mother escaped from a farm and gave birth in woodland.
Matilda and her piglets, dubbed the "Ollerton 11", were discovered by a dog walker in Nottinghamshire on Monday.
An animal charity had hoped to rescue the pigs from the woodland, but the farm rounded them up three days after they were found.
The farm has now handed over the pigs on the condition a planned demonstration is called off.
More than 5,000 people had also signed a petition to let Brinsley Animal Rescue save the pigs.
The pigs will be looked after at the rescue centre in Nottinghamshire to start with, but a permanent home has been found for them at Surge, an animal sanctuary elsewhere in the Midlands.
Dog walker Anna Aston, who originally found the pigs in woodland near Ollerton, said she was relieved they had been saved.
"It's such good news, it has made my day," said Mrs Aston, who became vegetarian a year ago.
"I couldn't stand the thought of them going back to wherever it was, and we all have a good idea of what would have happened to them.
"We can't save all the pigs but I just felt that she had earned her freedom. She had the instinct – she needed to have the piglets somewhere safe and went and did that."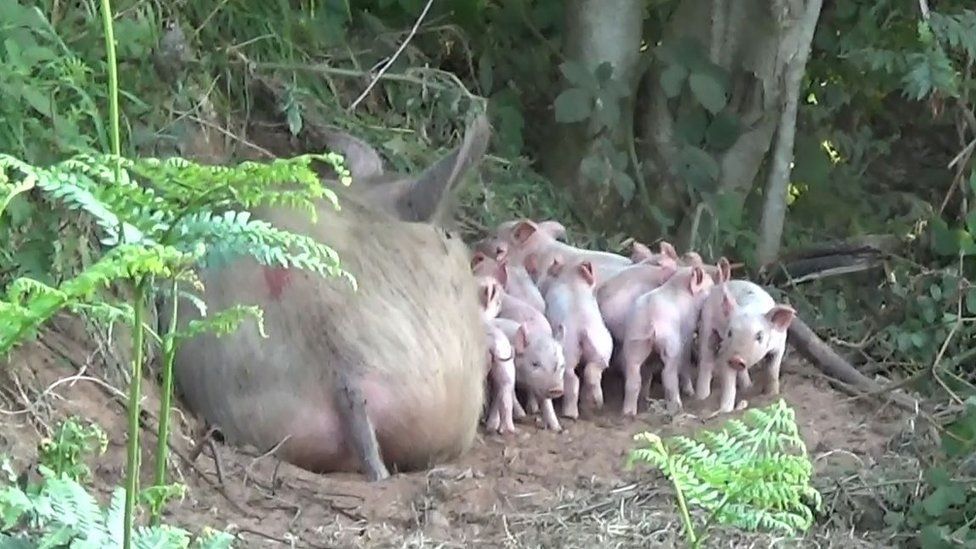 The BBC asked the company, Wold Farms Breeding Ltd, to comment, but has had no response from either them or their parent company, Cranswick PLC.
Jon Beresford, who runs Brinsley Animal Rescue, said pigs were more intelligent than dogs and he believes Matilda escaped to protect her unborn piglets.
"Matilda's maternal instinct has driven her to escape from a commercial farm," he said.
"Pigs are incredibly intelligent creatures and they have a huge maternal drive."
Mr Beresford said piglets were usually removed from sows when they are a few weeks old, and slaughtered when they reach about six months of age.
These pigs will now be able to reach their natural age of 10 to 15 years.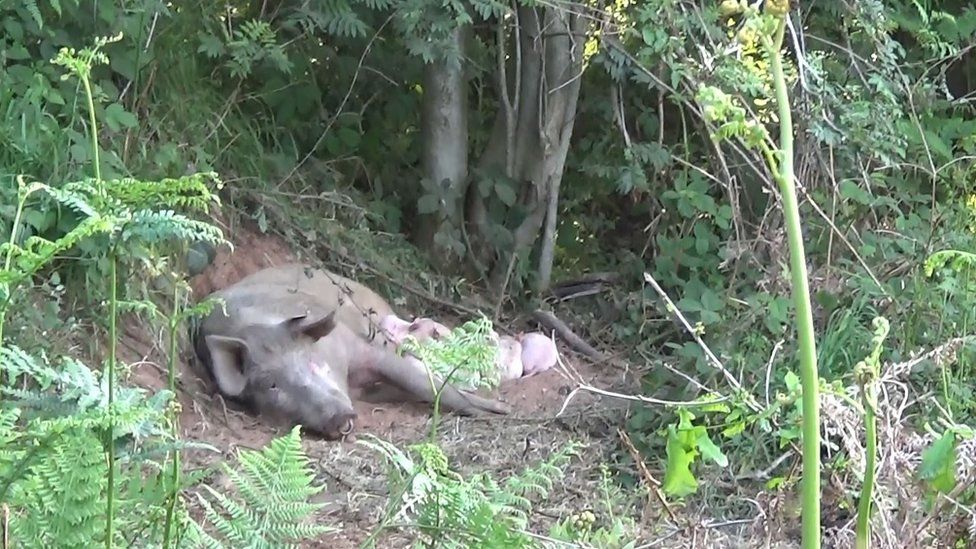 Volunteers had been going to the woods to feed Matilda.
"The commercial pigs have rings through their noses, which stops their natural instinct to forage and turn the soil over for food," Mr Beresford explained.
The owner of the Tamworth Two said he still intended to have them slaughtered once they were recaptured, but the Daily Mail newspaper stepped in and bought the pigs in return for an exclusive story.

The BBC is not responsible for the content of external sites.