Chesham and Amersham constituents share their thoughts on the Lib Dem victory.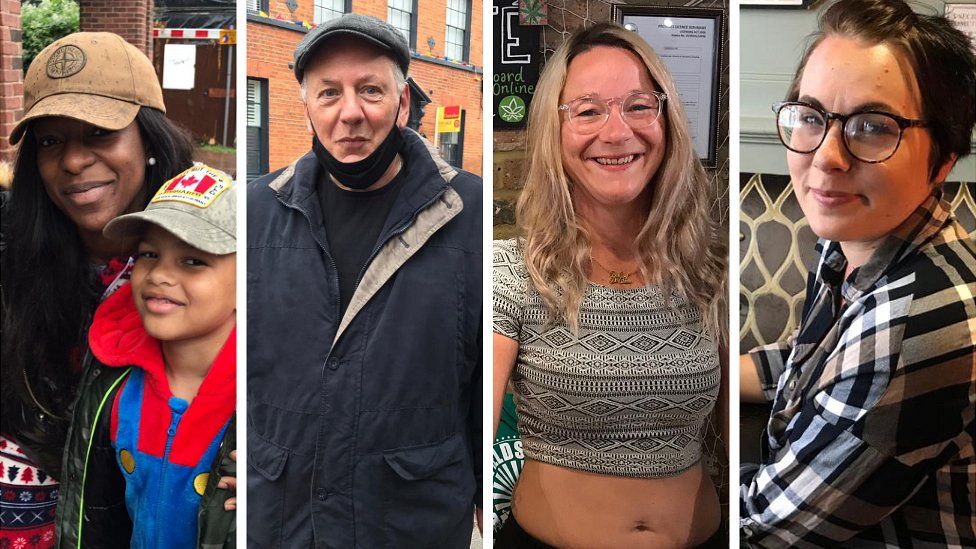 Chesham and Amersham has been a Conservative seat since it was created. In a major political upset, the constituency now has a Liberal Democrat MP. The BBC visited Chesham to hear what voters made of the by-election result.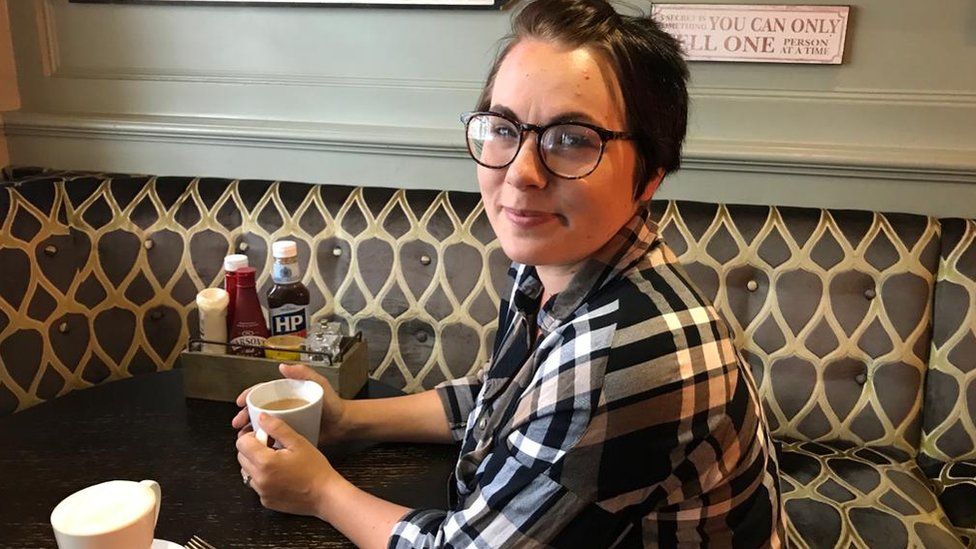 The Tories came in second, Green Party third and Labour fourth, with 622 votes.
"It's nice to have a change," says Ms Chapman, 29.
"I think she's really going to make a difference and she's going to push for things that we want.
"We don't want HS2," she says, referring to the multi-billion pound high-speed rail line which will travel through the county.
"We want our voices heard and we want to be taken seriously."
Ms Chapman hopes the area's new MP Ms Green will "put us on the map".
"Now I think we are going to be heard," she says.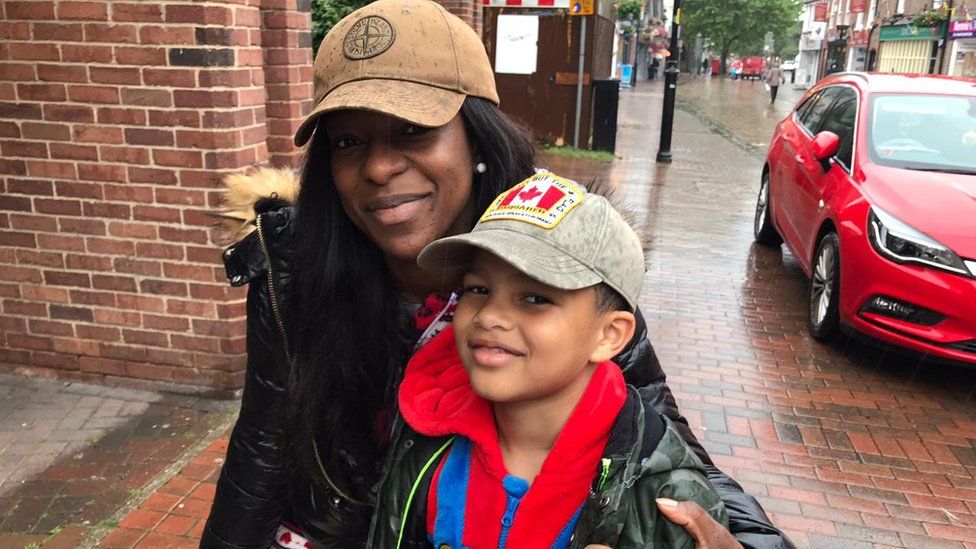 Anne, who asked for her surname to be withheld, says she "completely forgot" to vote in the by-election and is feeling "really gutted" with the outcome.
"My vote could have made a difference, maybe," she says.
"I would have voted Labour."
The 28-year-old says she is "not 100% sure how to feel" about the Liberal Democrats taking the seat.
She says she feels the party "bring in people at the top" while "the people in the middle and below are not getting anywhere".
The mother-of-three thinks the Liberal Democrats were victorious because they did a lot of marketing.
"They were putting letters out and leaflets everywhere," she says.
"I don't think Labour did enough of that."
Despite it not being the outcome she hoped for, Anne says she hopes the new MP "can make a change".
"I really wish I'd voted now. I feel so bad."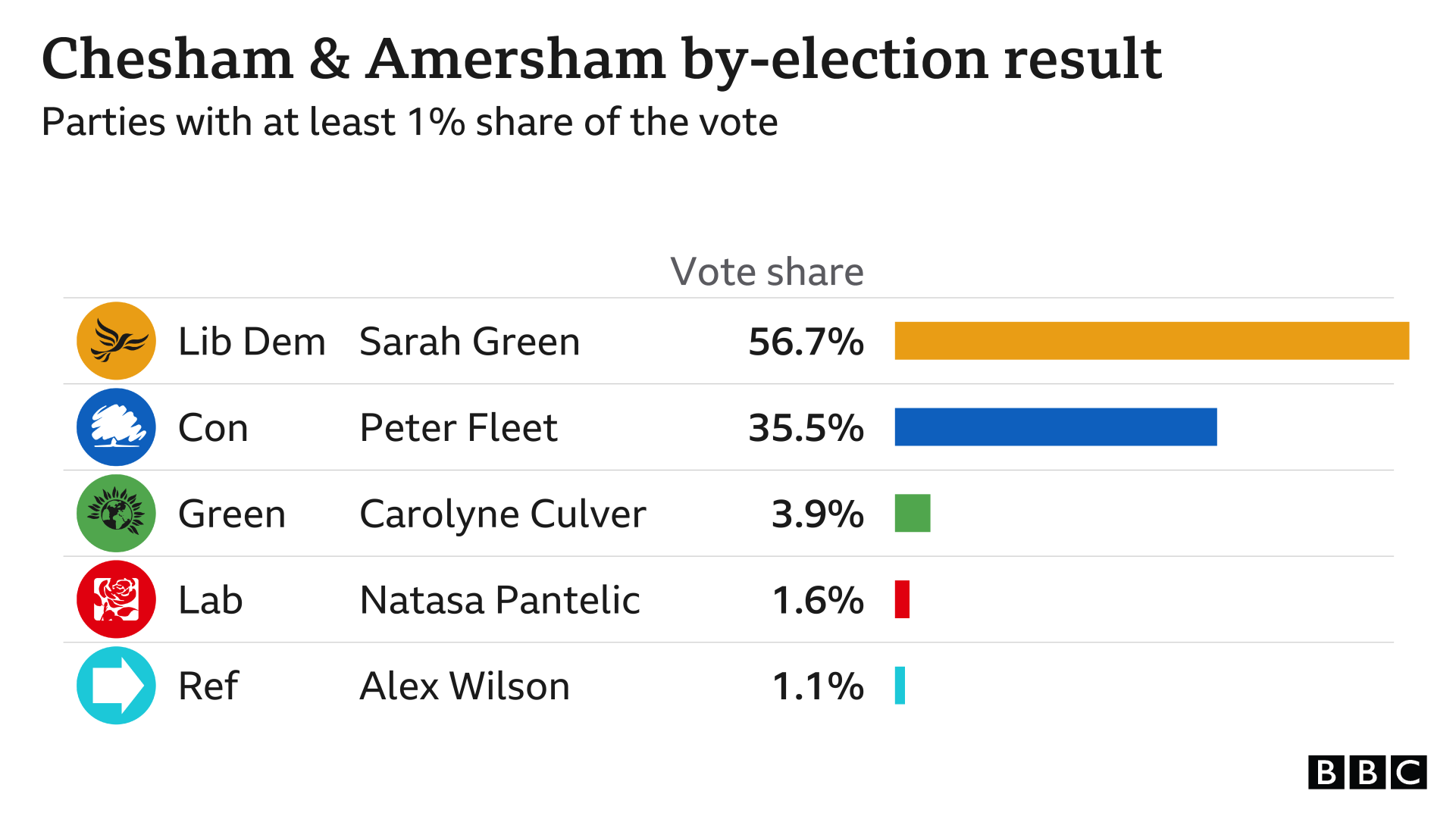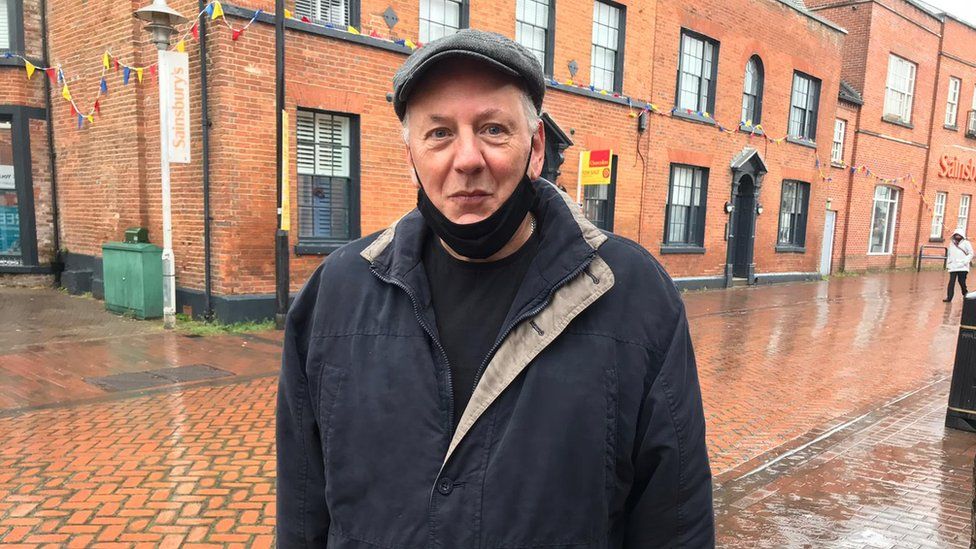 Paul Hyams says he used to vote for the area's former Conservative MP Dame Cheryl Gillan before she died in April, but in the by-election he voted Liberal Democrat.
"I thought things were changing in the town," the 61-year-old says.
"There's a huge amount of dissatisfaction with Boris Johnson and the way the Conservative government is being run."
Mr Hyams says he voted for Ms Green as "she came across well and answered questions with honesty and integrity".
"I'm pretty certain I would have voted for Cheryl Gillan had she still been alive but sadly she's not and we all move on," he says.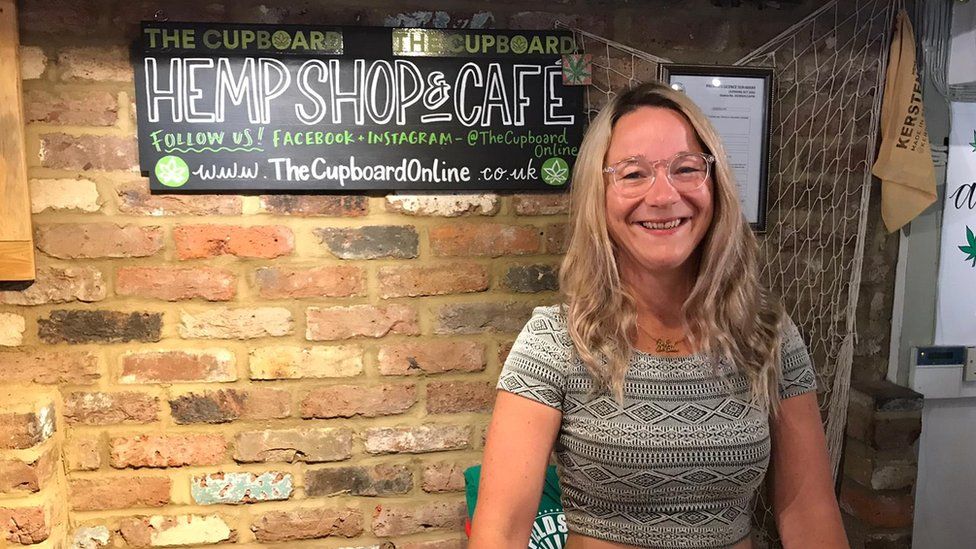 Deborah Wilbee says she is feeling "elated" with the result.
"I'm feeling proud and I'm grateful to the Liberal Democrats for coming here and putting on such a good campaign and showing people they care," she says.
The owner of The Cupboard shop in Chesham was dancing with joy at the outcome.
"When you've lived in a constituency all your life and all you've ever known is one colour and you're not for that colour it's a relief," she says.
"It's not about colour, it's about policies and the Lib Dems have obviously rung truer for people with theirs."
The 37-year-old says although she believed the area had "a strong voice in the form of Cheryl", it was time for a change.
"This will be a different voice for us, representing the people who haven't been represented," she says.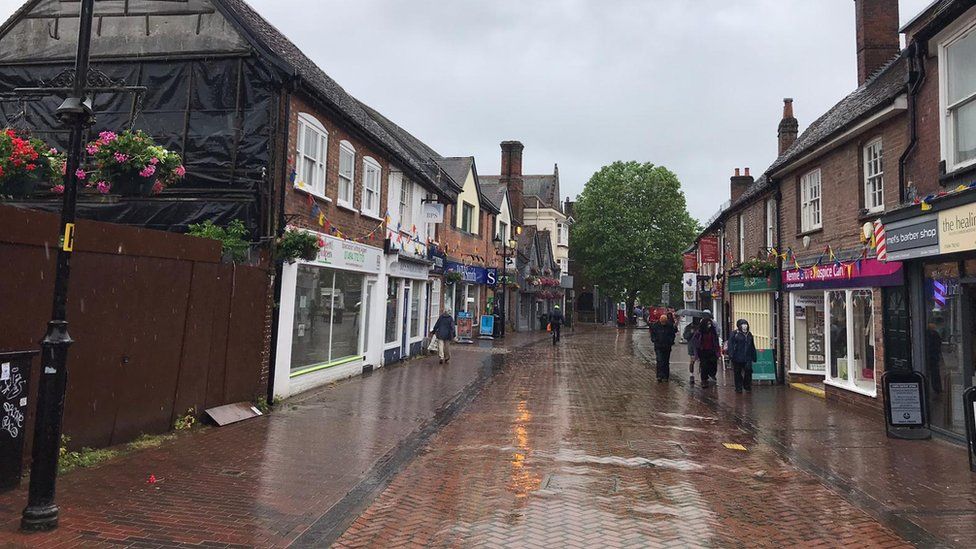 For Labour, it was the worst by-election result in the party's history.
There has been speculation the result was partly down to Labour supporters voting Lib Dem in order to oust the Conservatives.
Pat Easton, one of three Labour candidates standing in Chesham for the unitary authority elections in May, says she "suspects it probably was tactical voting".
"Even at the local elections I had people telling me they would vote for the Lib Dems as they just wanted to vote for the person to get the Tories out," she says.
Edwin Ellis, who lives in Chesham, says he "voted tactically".
"I voted for Lib Dems but would normally vote Labour," he says.
Explaining his reasons, he turns to a football analogy.
"If you can't vote for Arsenal, vote against Tottenham," he says.

The BBC is not responsible for the content of external sites.