A release date for Halo, a new Forza racer, and the unveil of Starfield were all at Microsoft's E3.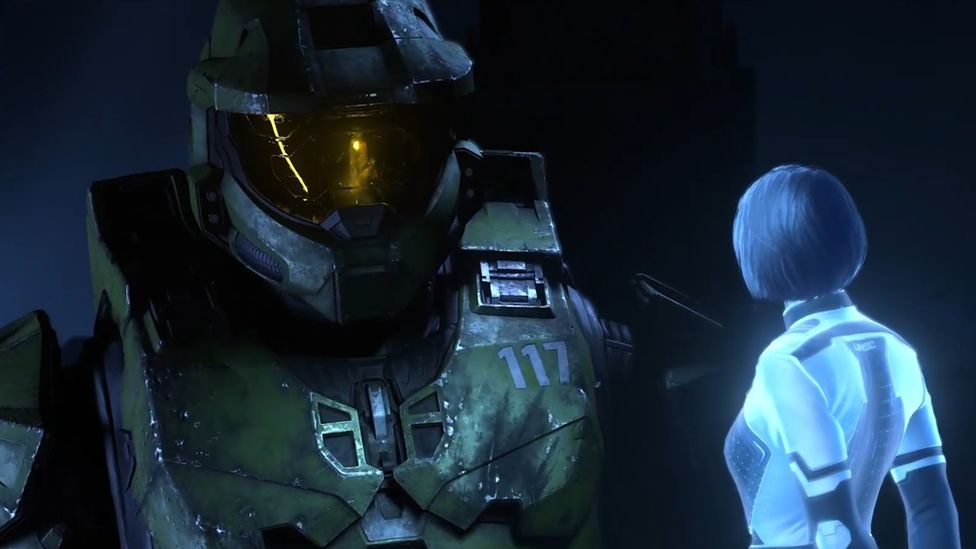 A Christmas release date for Halo: Infinite was among dozens of announcements at Microsoft's E3 show.
It was scheduled for release last year alongside the new Xbox, but was delayed due to the pandemic and amid outcry from players over its graphics.
A new Forza racing game and the Xbox release of Flight Simulator were also among the 30 titles revealed.
It was the first E3 since Microsoft acquired Bethesda last year for $7.5bn (£5.3bn).
Unlike other developers' conferences, the 90-minute Microsoft show was nearly entirely back-to-back game trailers and announcements, with few speeches in-between.
Bethesda boss Todd Howard started the event with news of a November 2022 release date for the firm's first new series in 25 years, Starfield.
The space-faring game was shown only with some in-game footage of a ship taking off from the surface of another world – revealing no new details about what its gameplay would be like.
Halo: Infinite was officially delayed due to the pandemic.
But a preview released in July 2020 was widely criticised by fans of the game as looking unpolished, with enemy character models labelled as crude and reminiscent of older games, rather than a next-gen title. The developers pledged to work hard on improving them.
Sunday's video showed off the series hero Master Chief meeting a new AI character, as the two discussed a mystery around the fate of Cortana, the game's other long-running protagonist.
But it notably did not include the alien enemy models which caused so much controversy last year.