Boris Johnson at G7 announces funding for girls' education after row over international aid cuts.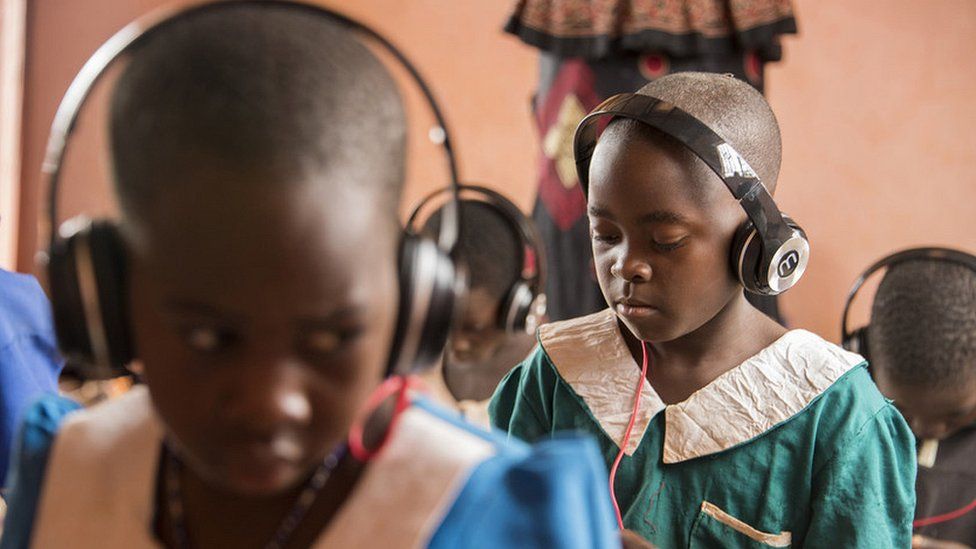 Boris Johnson at the G7 summit has pledged £430m to improve education in some of the world's poorest countries – with girls' education a priority.
The prime minister said it was a source of "international shame" that so many girls in poorer countries were missing out on access to school.
With an education, these children could have been "titans of industry or scientific pioneers", he said.
But aid agencies called for a reversal of cuts to the UK's aid budget.
"The best way we can lift countries out of poverty and lead a global recovery is by investing in education and particularly girls' education," the prime minister told world leaders gathered in Cornwall.
The prime minister has made girls' education a flagship issue of the G7 – and the summit will approve plans to get 40 million more girls into school, in countries where girls might either be kept out of school or drop out early.
The new funding will be the UK's biggest contribution so far to the Global Partnership for Education, an international co-ordinating body which wants to raise $5bn (£3.5bn) at an education summit next month.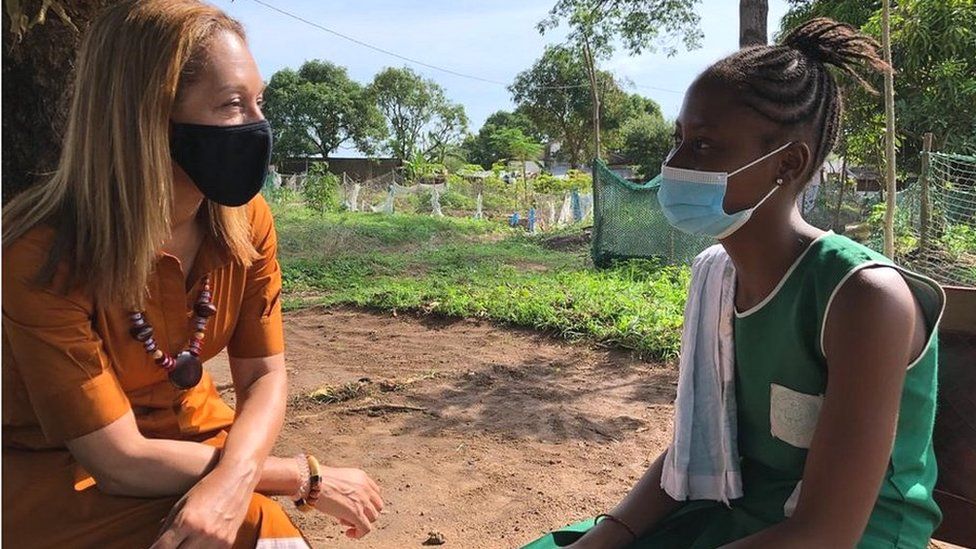 Lis Wallace of the anti-poverty charity, One, said the destructive impact of the pandemic on education in poorer countries had been "staggering" and a "silent emergency".
But she said the amount offered so far "falls short" of what is needed – and warned the cut to international aid risked "undermining these efforts".
The funding announcement was "a good start" but there still needed to be a reversal of "shameful cuts to overseas aid", said Rose Caldwell, chief executive of Plan International UK.
Helen Grant, the prime minister's special envoy for girls' education, said the ambition to get 12 years of quality education for every girl would be a "game changer".
"If you want to change the world for the better, girls' education has to be the place to start," she told the BBC.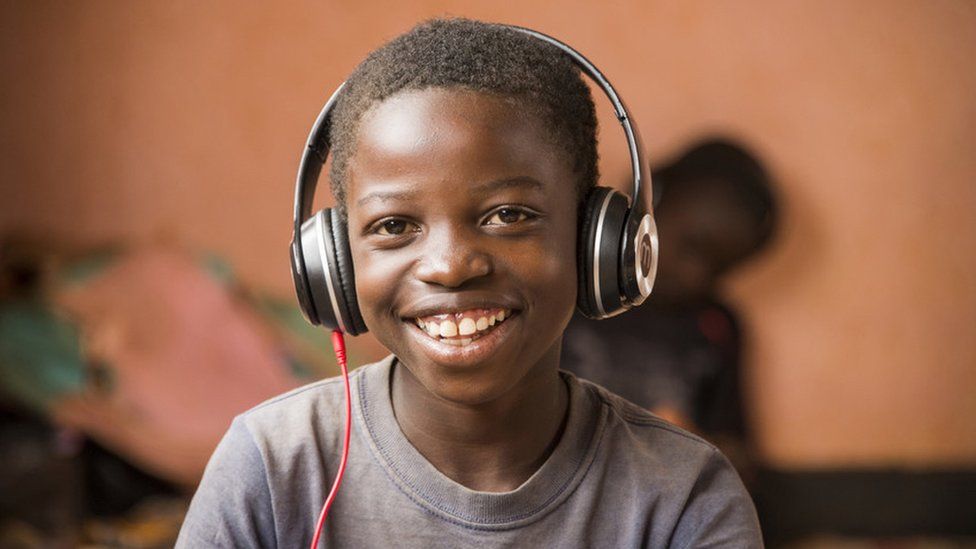 Better education would mean an upward cycle of improvement in health and economic chances for girls and their families, and would reduce the risk of early marriage and poverty, she said.
"An example would be that a child with a mother who can read is 50% more likely to live beyond the age of five," she said.
Mrs Grant said it was in the UK's own interests not to "pull up the drawbridge on some of the most vulnerable, marginalised and needy people".
Improving education in developing countries, particularly in Africa, would create a "better, safer, fairer and more prosperous world – which is good for all of us".
The government has faced a rebellion, including from some of its own MPs, over the reduction in the international aid budget from 0.7% to 0.5% of national income.
The chair of the international development select committee said it was "ridiculous that the government trumpets its commitment to girls' education" while cutting aid.
Mrs Grant said the "seismic impact of the pandemic" meant taking "tough choices" – including a "temporary reduction in aid".
"We are hoping that it will return to 0.7% when fiscal conditions allow."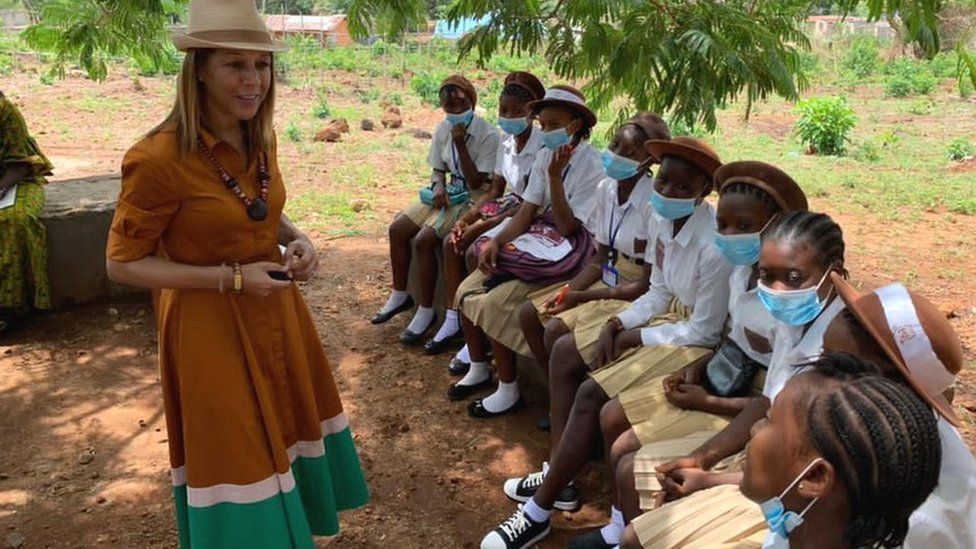 Describing how education could be such a crossroads in young lives, Mrs Grant said she'd spoken in a school in Uganda to a "clever little girl, embracing everything, full of life".
The girl told her she wanted to become a doctor – but without access to school she would have a life of "collecting wood, collecting water, making the food".
"That drives us all on," she said.
Among the beneficiaries of UK aid is Matandani school, near Zomba in Malawi, in southern Africa.
Talking on Zoom, the head teacher Givemore Chipanga said pupils might walk 5km or 6km to school each morning – and the younger pupils were in classes of more than 180 children.
The school, which has been proud of its efforts to get solar power and piped water, has been trying to recover from the impact of the pandemic.
Mr Chipanga said he was worried that the disruption would push learners permanently out of education – such as girls going into an early marriage.
The rural school is part of the Unlocking Talent educational technology project, supported by Voluntary Service Overseas (VSO), which uses tablet computers to help teachers track the progress of pupils in such large classes.
The project, backed by the University of Nottingham and the charity onebillion, has particularly helped girls, said the head teacher.
Mr Chipanga said supporting girls' education was vital for countries such as Malawi – with benefits to health and the economy.
"You have to fill that gender gap," he said.
"Once a girl is educated, her family will be educated, society will be assisted," said the head teacher. "You educate the nation."