Millions of people will be glued to the Euros, but spare a thought for those who can't stand sport.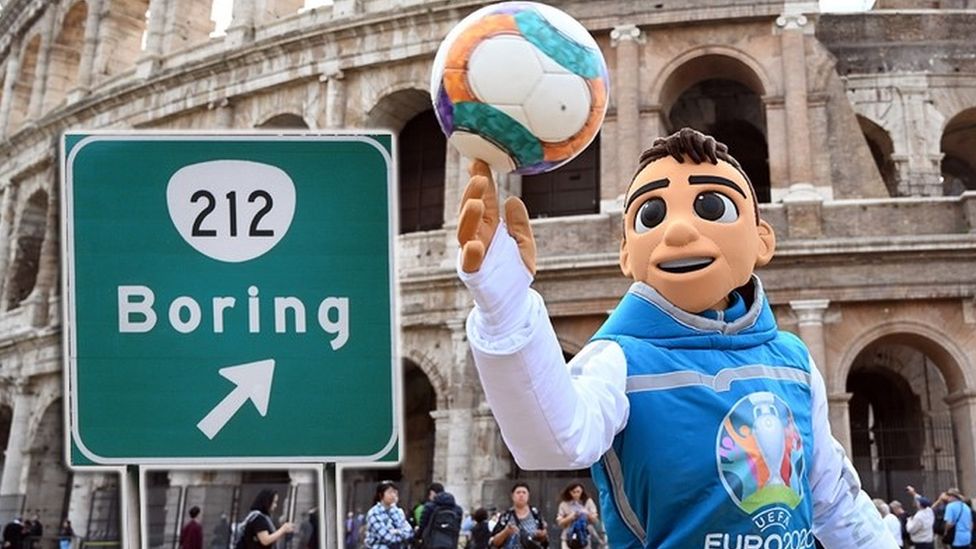 Look, before we go any further I should probably say this: I don't like football and I won't be watching Euro 2020.
But I can't pretend it isn't happening and I know very well it means an awful lot to millions of people.
But if you're as clueless as me, the following tips for surviving – and blending in – during the next few weeks should help.
One of the reasons people are getting really excited about the Euros is that it's been a while since there's been a big football event. It didn't happen in 2020 as planned, because of – you guessed it – Covid.
It's different from something like the World Cup, because instead of taking place in one city, the Euros is held in different places all over the world. In the UK, there will be games held in Glasgow and London.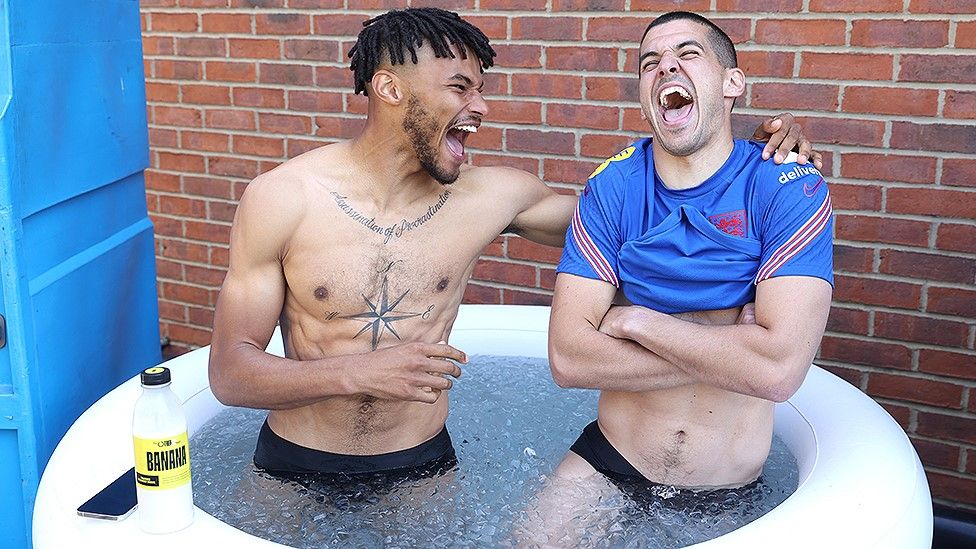 If you want some more cold, hard football facts, how about these: This is Wales's second consecutive placing in the Euros, but Scotland haven't qualified since 1998.
And because England are playing their first three games at Wembley Stadium, they'll have a home advantage, which might mean they'll do quite well.
You might have had an email from someone you work with about a sweepstake. Later, if you replied, you might have been sent the name of a country that meant very little to you at the time.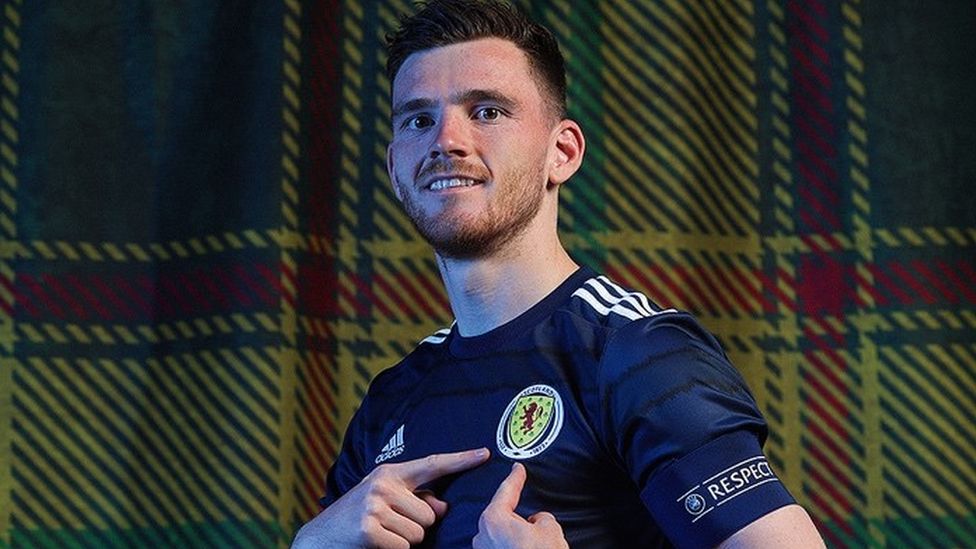 There are 24 nations taking part and of course, these include the big names like France, Belgium, Italy, Germany and Portugal – but let's not overlook the little guys too.
They'll be going up against teams like Finland, Slovakia and North Macedonia. But if you did pull one of these countries (lovely, but not necessarily known for their football skills) – are you likely to win the cash?
"You probably aren't going to be winning any money," says Radio 1 Newsbeat's sports reporter Betty Glover.
"But there is always a surprise package in these tournaments so maybe it will be their year. North Macedonia actually beat European powerhouse Germany 2-1 in the World Cup qualifiers in March.
"But realistically, their big dream is to win a game."
If you're not into football but your partner is, then you might understand what life is like for Deklon Lowe.
Deklon, 28, lives in Manchester with his boyfriend Rob. Rob loves football, Deklon does not.
Rob's excited about the Euros, of course, but Deklon says that's nothing out of the ordinary.
"It doesn't even need to be a big event, it can be literally anything – if there's other people kicking a ball around the field, he'll watch it," Deklon tells Newsbeat.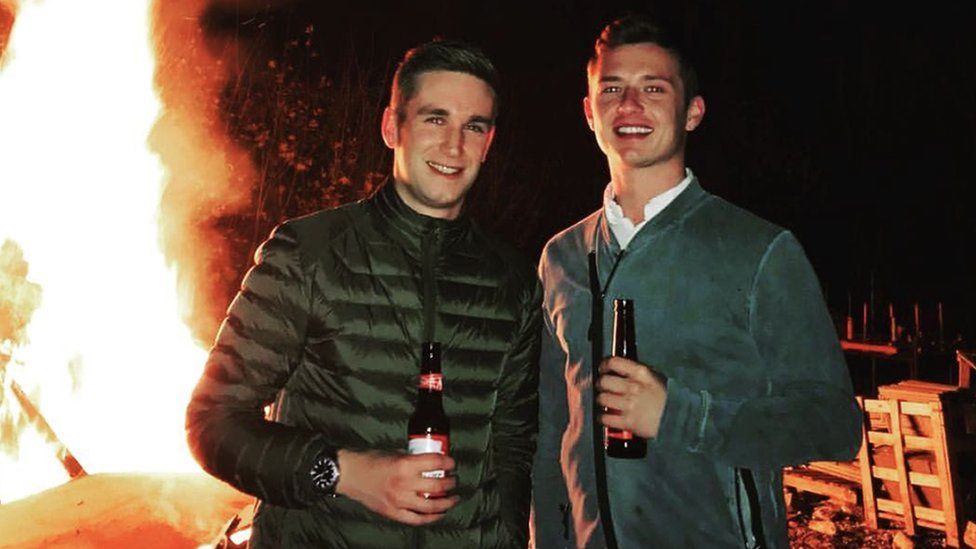 Deklon used to enjoy watching football, but admits he's seen too much in his five-year relationship to keep his love for the game.
Rob's been "sent away" to London with his friends this weekend to watch the first of the matches.
"I can't be doing with it," Deklon says.
But even though Deklon admits he feels a bit like a "football widow" when big events are on, he says having different feelings about the sport is part of what makes their relationship special.
"We love to bicker about it," he adds.
"I'll say that I don't like it, but one of my favourite hobbies is complaining about it."
You will probably be faced with some football chat over the next four weeks but don't panic. Try to blend in and maybe no-one will notice that you're not interested in the conversation.
"If you're an England fan, shouting 'it's coming home' is always a good option – you'll get a few cheers in the pub," says Betty Glover.
"And if you're really stuck, and the conversation is running dry go for: 'VAR – what do you reckon?'"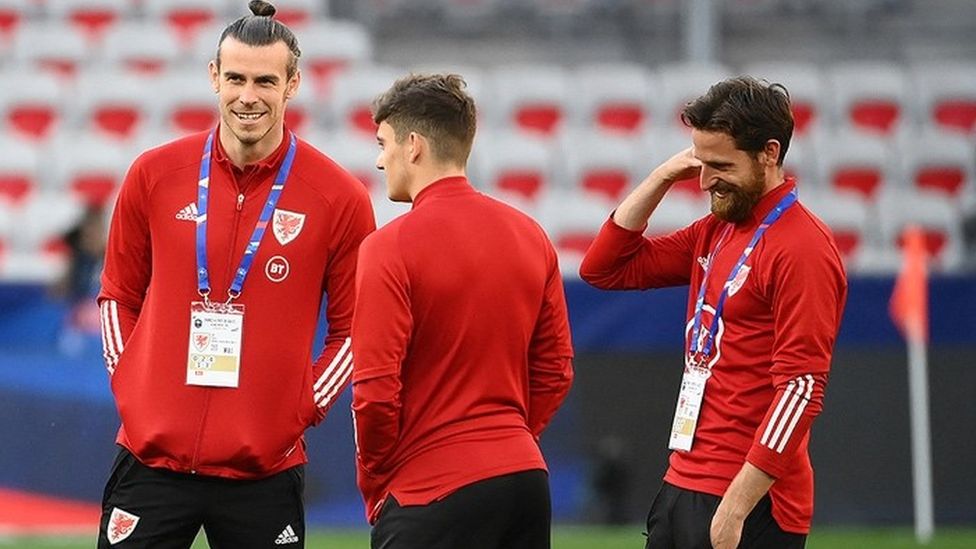 Other suggestions include: "Harry Kane will definitely win the golden boot", "I just think Gareth Southgate's teams are too defensive" and "Kane should've squared it".
But sorry, you're on your own if there are any follow-up questions.
Euro 2020 is only four weeks long, and since we all just spent nearly an entire year sitting at home with masks on, that's nothing.
After all, we all happily sat through seven weeks of Line of Duty earlier this year, and talked about nothing else on Twitter between episodes. And the 16 weeks of RuPaul's Drag Race season 13 absolutely flew by.
And Love Island, when that returns, will be on every night of the week. So if other people can cope with "got a text" echoing from the front room for weeks on end, then we can all deal with hearing "offside" until 11 July.