The newly-bred pink rose has been planted in the gardens at Windsor Castle to commemorate the duke.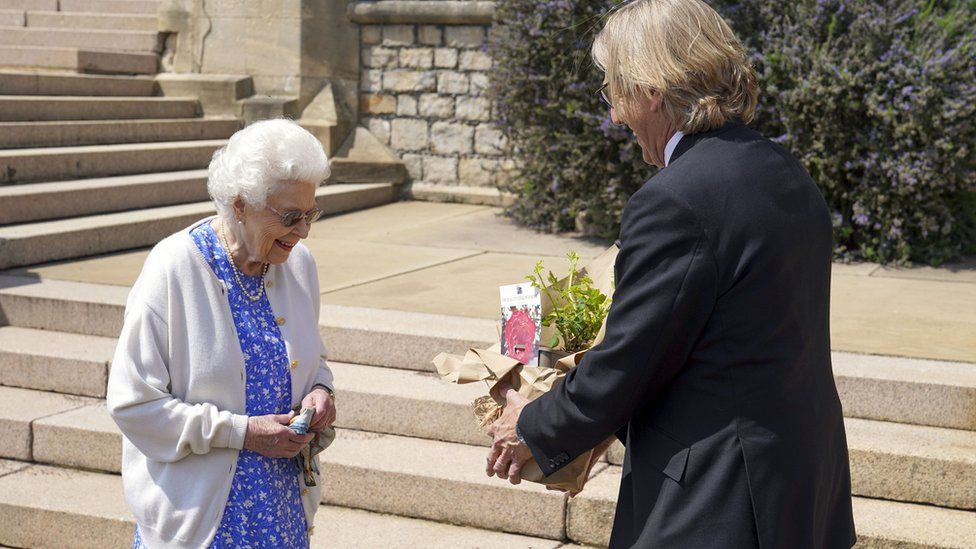 The Queen has been gifted a new rose named after the Duke of Edinburgh, to mark the day that would have been his 100th birthday.
She said the flower "looks lovely" and that it was a "very kind" tribute.
The rose was bred by the Royal Horticultural Society and planted in the gardens at Windsor Castle last week.
Prince Philip died in April aged 99, just nine weeks before he was due to turn 100.
The Duke of Edinburgh Rose is deep pink, dappled with white lines and double-flowered.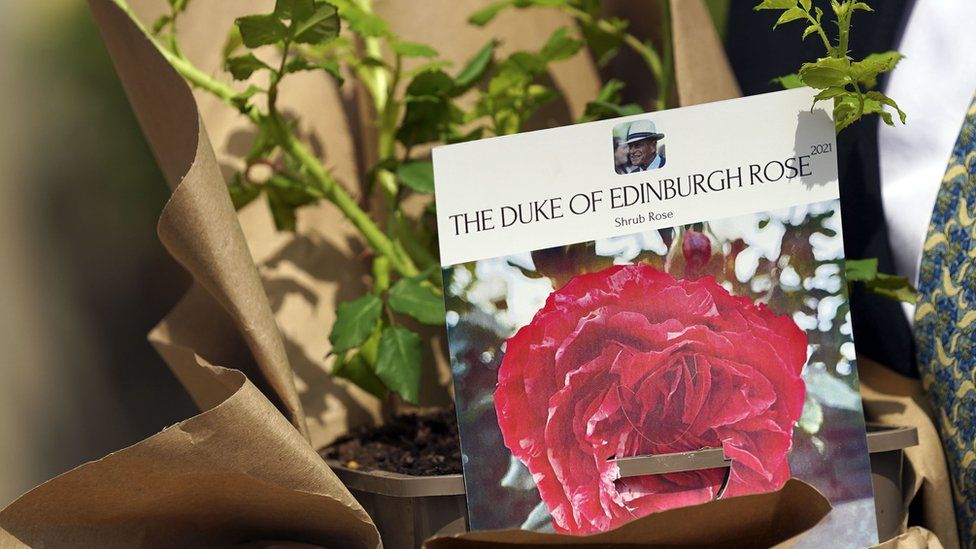 One was presented to the Queen wrapped in brown paper by Keith Weed, the president of the Royal Horticultural Society.
Mr Weed said: "It's a commemorative rose for all the marvellous things that he did over his lifetime and for everyone to remember so much that he did."