Maya Forstater lost her job at a think tank over tweets saying people cannot change their biological sex.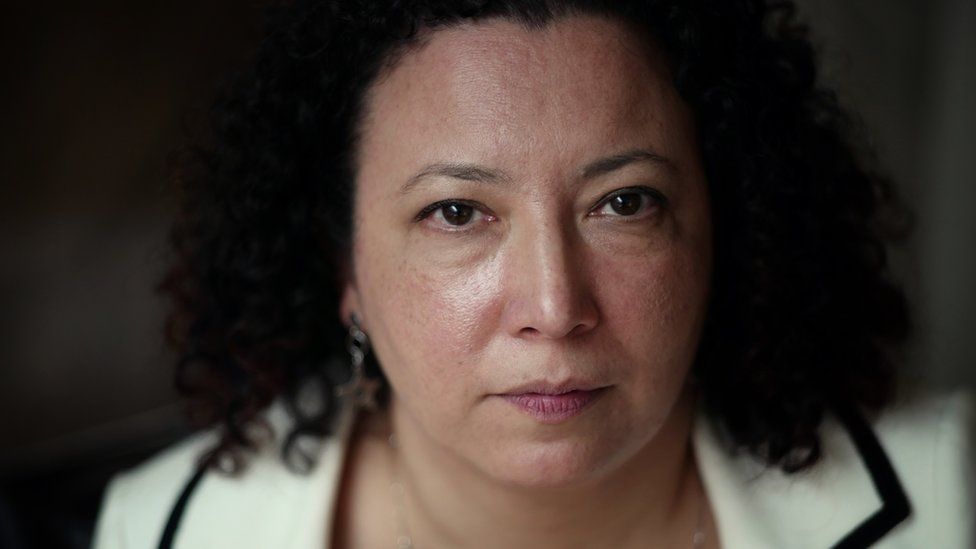 A woman who lost her job after saying that people cannot change their biological sex has won an appeal against an employment tribunal.
Maya Forstater, 47, did not have her contract renewed after posting tweets on gender recognition.
She lost her original case in 2019, with the judge at that point saying that her approach was "not worthy of respect in a democratic society".
An appeal found the tribunal had erred in law and another should take place.
Ms Forstater did not have her contract renewed at the think tank Center for Global Development (CGD), where she worked after posting a series of tweets questioning government plans to let people declare their own gender.
Her beliefs include "that sex is immutable and not to be conflated with gender identity".
Ms Forstater said she was "delighted to have been vindicated" but CGD said the decision was a "step backwards for inclusivity and equality for all".
In the initial tribunal employment judge James Tayler concluded that Ms Forstater was "absolutist" in her view and said she was not entitled to ignore the rights of a transgender person and the "enormous pain that can be caused by misgendering".
But the Honourable Mr Justice Choudhury said her "gender-critical beliefs" did fall under the Equalities Act as they "did not seek to destroy the rights of trans persons".
Amanda Glassman, executive vice president of CGD, said: "The decision is disappointing and surprising because we believe Judge Tayler got it right when he found this type of offensive speech causes harm to trans people, and therefore could not be protected under the Equality Act.
"Today's decision is a step backwards for inclusivity and equality for all."
In a video statement, Ms Forstater said: "I'm proud of the role I've played in clarifying the law and encouraging more people to speak up".


Maya Forstater won her case because the Employment Appeal Tribunal concluded that her belief that biological sex is real, important and immutable met the legal test of a genuine and important philosophical position that is protected under the UK's equality laws.
The test for such a protection was that her belief touched on an important part of human life, would be accepted by others and – this is the important bit – could not be shown to be a direct attempt to harm others.
The appeal panel found that while her words were offensive to some, they fell far short of the violent and oppressive views of "Nazism or totalitarian". There was not even any evidence that she had harassed anyone at work.
Where does this leave employers? Equality and employment law require them to recognise and uphold the rights of all in the workplace.
Ms Forstater's speech and beliefs are protected – but so are the rights of trans people. And if speech crosses the line from an honestly held belief to bullying, attacks and intimidation, then the scales very obviously tip in favour of protecting the victim.

Mr Justice Choudhury acknowledged that some transgender people would be disappointed by this judgement, but said it had not "expressed any view on the merits of either side of the transgender debate".
The judgement does not mean "that those with gender-critical beliefs can 'misgender' trans persons with impunity", he added.
And he said it does not mean "that employers and service providers will not be able to provide a safe environment for trans persons".
CGD said it was considering various paths forward with its lawyers and said it disputed Ms Forstater's version of events.
Lui Asquith, director of legal and policy at Mermaids, a charity that supports transgender, non-binary and gender-diverse children and young people, said: "This is not the win anti-trans campaigners will suggest in the coming days.
"We, as trans people, are protected by equality law and this decision in the Maya Forstater case does not give anyone the right to unlawfully harass, intimidate, abuse or discriminate against us because we are trans."