No-shows are a scourge of the hospitality industry, but proprietors are fighting back.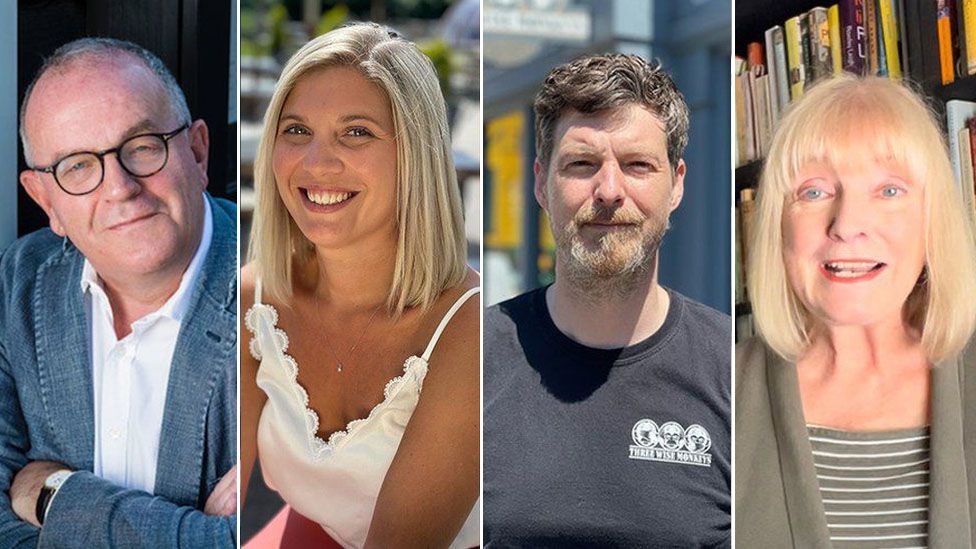 Many pubs and restaurants in England have only just reopened after being closed for months during lockdown. But their efforts to make up for lost time and money are being hampered by booked-in customers not turning up. Just how big a problem is the no-show, and how are they tackling it?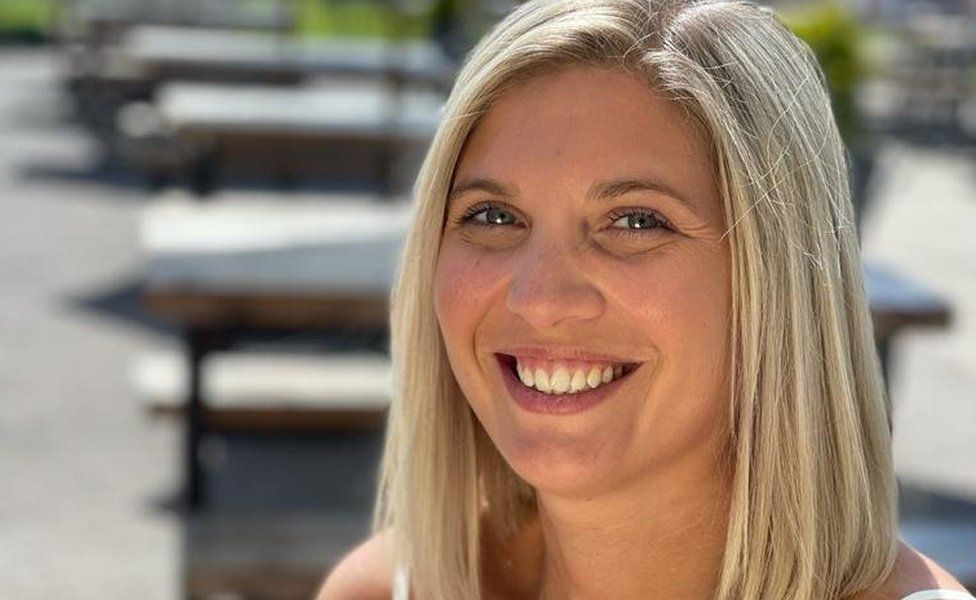 Becky King was excited to be welcoming back customers through her pub's doors as restrictions eased.
But just weeks in, the general manager of the Anchor Inn in Nayland, Suffolk, is counting the cost of no-shows.
She says about 100 people failed to turn up for their tables last weekend.
"We are turning people away and disappointing other customers because we think we are fully booked and then people are not turning up," she says.
The 33-year-old says the pub is now thinking about taking deposits, although they "really don't want to".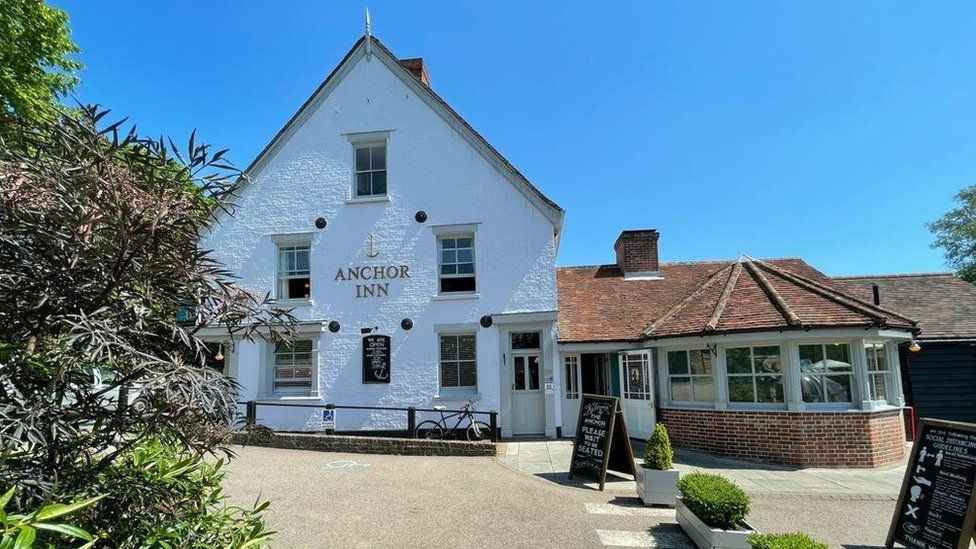 "We are casual dining and we don't want to put that in place, but to protect ourselves and the business, that's something we may have to do," she says.
Taking this step would, she says, not only help keep the business going but ensure staff are "looked after and getting their income".
"They've all got homes and things to do so we're really trying to protect them," she says.
Hers is not the only business suffering from no-shows. Even before Covid, figures showed they accounted for one in five bookings, costing the hospitality sector £16bn a year.
But with the problems posed by the pandemic, and capacities limited due to social distancing, the Foursquare Group, which represents independent hospitality businesses, says it is easy to see how every no-show has a direct impact on a venue's bottom line.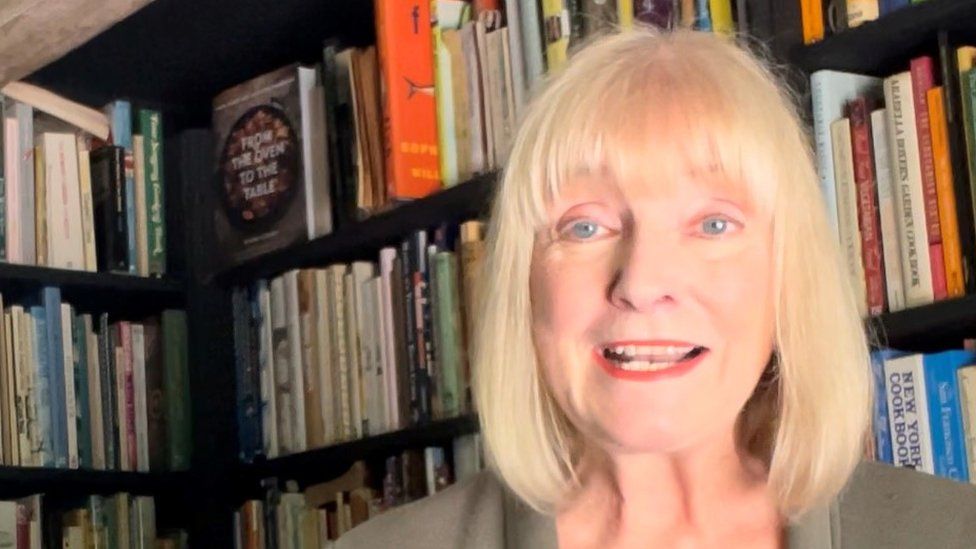 Long-established Suffolk restaurateur Ruth Watson – former star of Channel 5's The Hotel Inspector – and her husband David were about to open their Italian restaurant Watson and Walpole in Framlingham just as the pandemic struck.
Their business has been open for just five of the last 16 months, but has been plagued by no-shows.
To combat this, they have recently started to take card details for all bookings and a deposit of £25 for all Friday and Saturday dinner reservations and Sunday lunch.
They say it has been "necessitated by a great loss of business when we are turning away customers who wished to book".
Mrs Watson says the booking method had an "extremely beneficial effect" at their previous restaurant, The Castle and Crown at Orford, where they were for 18 years.
"I don't know why people don't take it seriously. If you booked theatre tickets or an airline ticket, you'd get charged," she says.
"I think maybe people are not back in to understanding how things work, but we've lost staff and are struggling anyway and then, in the first few two weeks of being open, people were coming in a lot fewer numbers than they had booked.
"We had to do something."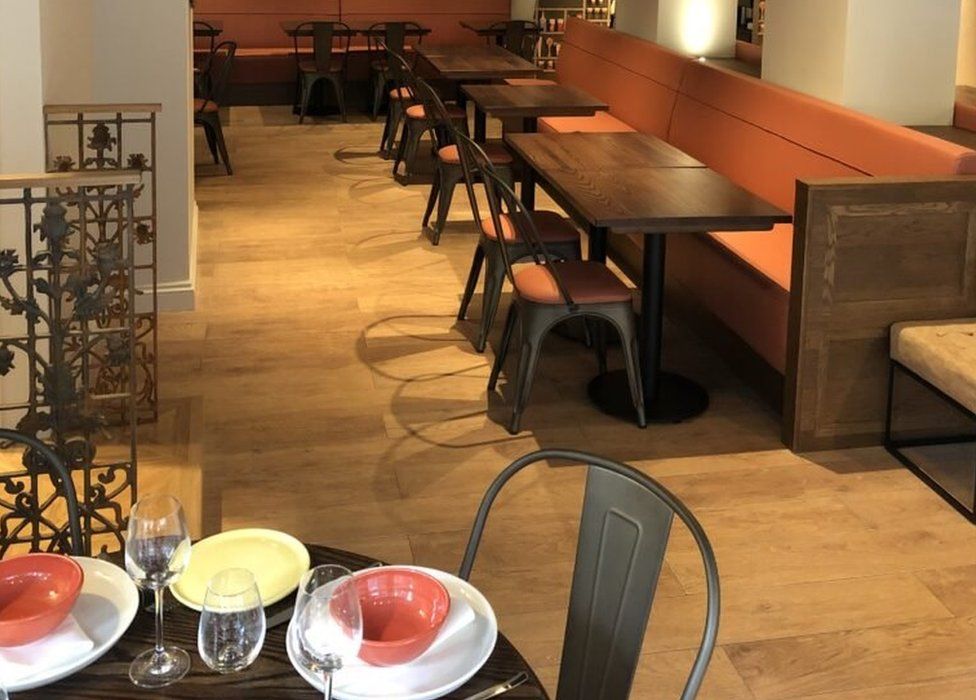 It is not just entire tables failing to turn up that has an impact, she says. When people do not let the restaurant know that one of their party is no longer coming, that has a knock-on effect.
"We could change things around and end up having another table that we could sell if people let us know, that's the key to it."
She says the problem has been exacerbated by social distancing measures.
"We are losing eight to 10 covers [seated customers] compared to what we normally could have.
"And it's still very difficult to assess if we're going to be liberated, come the end of June."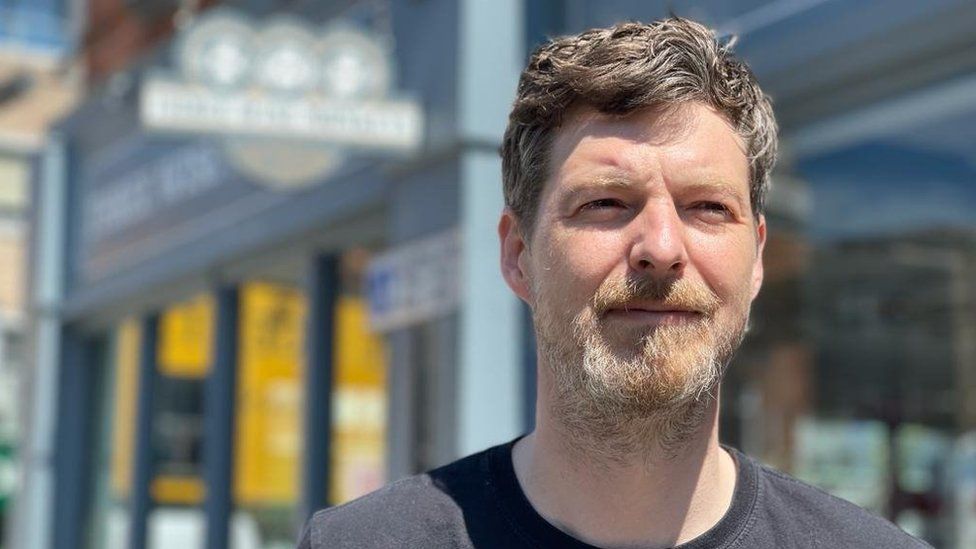 Charlie Rogers, the general manager at Three Wise Monkeys in Colchester, says as a result of taking deposits "we haven't really encountered too many no-shows".
"We get a few, but on the whole we get a much better turnout of customers for their tables," he says.
"Five pounds per head I don't think is a tremendous amount of money and just over the cost of a pint, so most people get that money redeemed as soon as they come and order their first drink."
Paul Tonkinson, director of Pasini Leisure, which owns the bar and its sister establishment in Ipswich, says the £5-per-person charge was introduced after the first lockdown, and people were "really understanding and receptive" to it.
He says it has helped to guarantee tables for customers "as we expected demand to exceed availability with the reduction in tables due to social distancing requirements".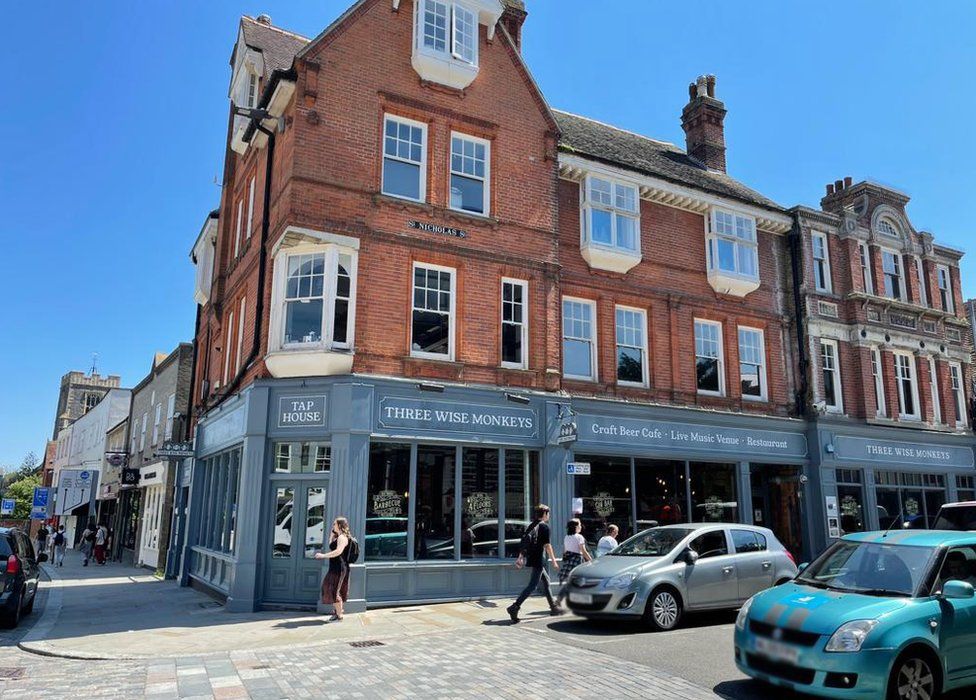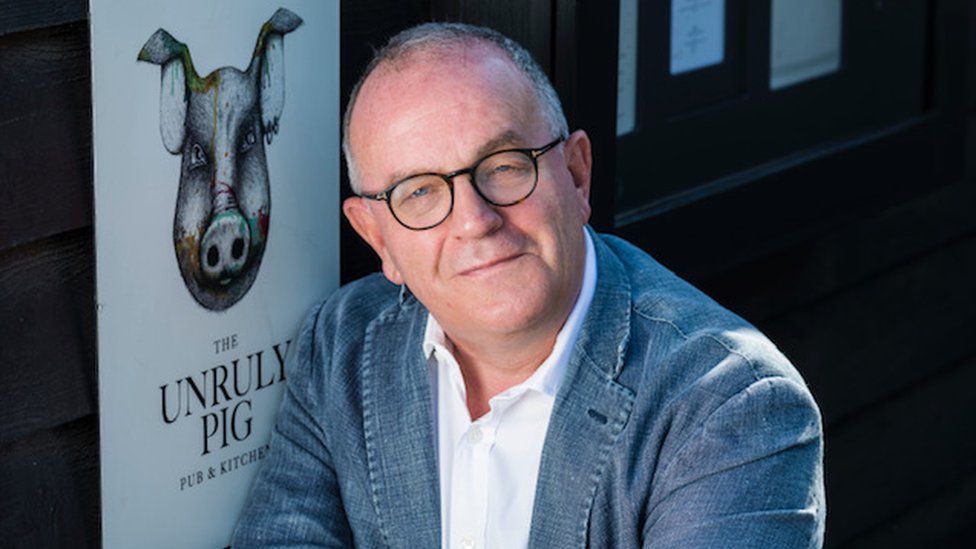 For restaurateur Brendan Padfield, taking people's card details upon booking has proved beneficial.
The owner of The Unruly Pig at Bromeswell, near Woodbridge, Suffolk, says the no-show is "not a new phenomenon, but since reopening post-Covid, it is becoming accelerated".
Mr Padfield says people are making reservations and not showing up, or booking tables at multiple venues and going to one without cancelling the others.
"It's a problem for the third-largest employment sector in the United Kingdom. Bookings make jobs, it's as simple as that," he says.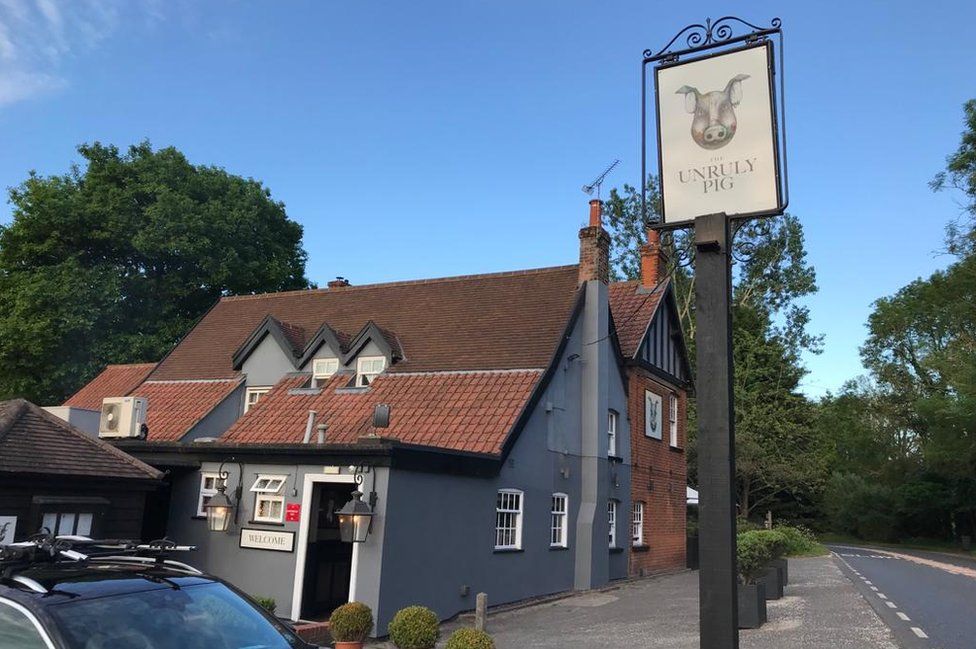 At The Unruly Pig, he says, they take card details, which are securely stored, at the time of booking and the card is only charged in the event of a no-show or a late cancellation.
"The taking of the card details has been exceptionally effective. Our no-shows have gone to virtually nil and our late cancellations have evaporated.
"Of course, it's not been a universally popular move – it's been a pain for us and the customer to have to lodge these details – but it has actually kept us in business and has kept the 35 people I employ in jobs," he says.
"If there is a penalty, it seems to focus people's minds and if other operators within the hospitality industry are encountering this problem, and I'm sure they are, then I would suggest this as a solution because it's been remarkably effective for The Unruly Pig."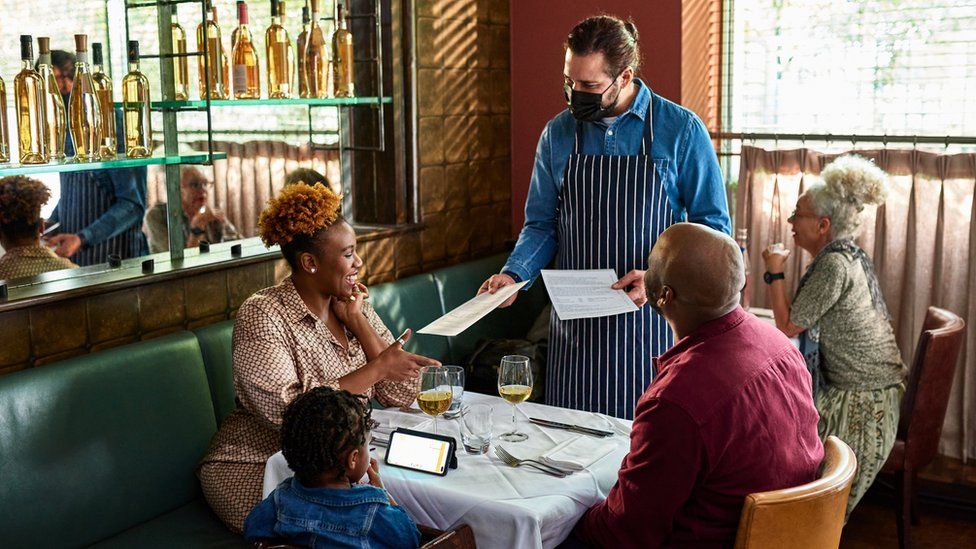 A campaign called Save My Seat was recently started with the aim of getting the public to pay deposits when making a table reservation in a bid to combat the 20% of restaurant bookings that are not fulfilled every year.
Foursquare Group says hospitality venues use booking information to schedule staff and ensure they have enough stock to meet their orders.
"When a customer fails to arrive for their allocated booking, it's almost impossible for a restaurant to resell that table without notice, which means that the restaurant is left carrying the burden of that cost," it says.
Louise Kissack, Foursquare's non-executive director of hospitality, says it wants to help customers "understand that when your local independent restaurant asks you for a small deposit on booking, it's simply their way of safeguarding their business and protecting their future".
Meanwhile, the British Beer & Pub Association says: "With so few tables and spaces available in pubs, we implore people that if they can no longer make their booking, notify the pub so they don't miss out and someone else can get the table instead."