A shirt showing Russian-annexed Crimea is denounced as a "political provocation".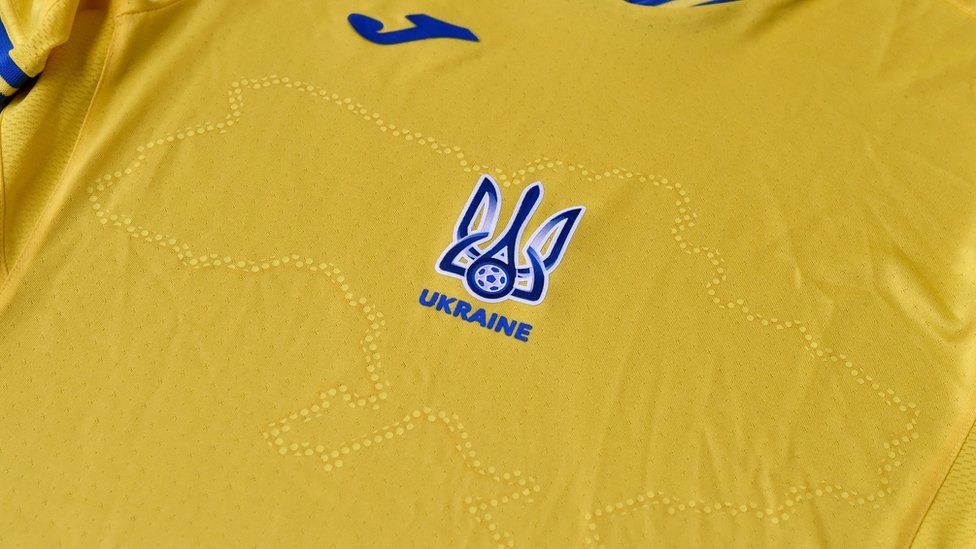 A new kit for Ukraine's football team, showing a map including Russian-annexed Crimea, has provoked anger in Moscow.
Ukraine unveiled its shirt for Euro 2020, emblazoned with its borders including Crimea and the slogan "Glory to Ukraine!"
Russia annexed the Crimean peninsula from Ukraine in 2014, and considers it a part of its territory, something rejected internationally.
A Russian MP called it a "political provocation".
The front of the yellow shirt shows the contours of Ukraine in white, including Crimea and the pro-Russian separatist-controlled regions of Donetsk and Lugansk.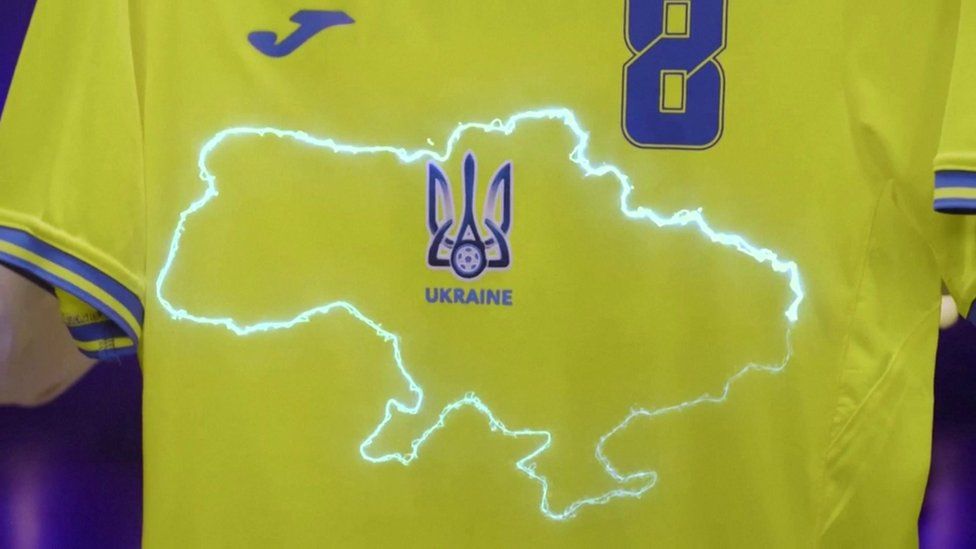 A slogan on the back reads "Glory to Ukraine!" – a patriotic chant used as a rallying cry by protesters who forced out a pro-Moscow president, Viktor Yanukovych in 2014.
"We believe that Ukraine's silhouette will give strength to the players because they will fight for all of Ukraine," Mr Pavelko said.
But Russian foreign ministry spokeswoman Maria Zakharova criticised the kits, saying the football team had "attached Ukraine's territory to Russia's Crimea", creating the "illusion of the impossible".
She said the slogan was nationalistic and echoed a Nazi rallying cry.
MP Dmitry Svishchev called the shirt "totally inappropriate" and urged Euro 2020 organisers Uefa to take action.
The tournament, postponed due to Covid-19, will run from June 11 to July 11 across 11 host cities, including Russia's Saint Petersburg, which hosts a quarter-final.