The Home Office investigates a report migrants were picked up in French seas and brought to Dover.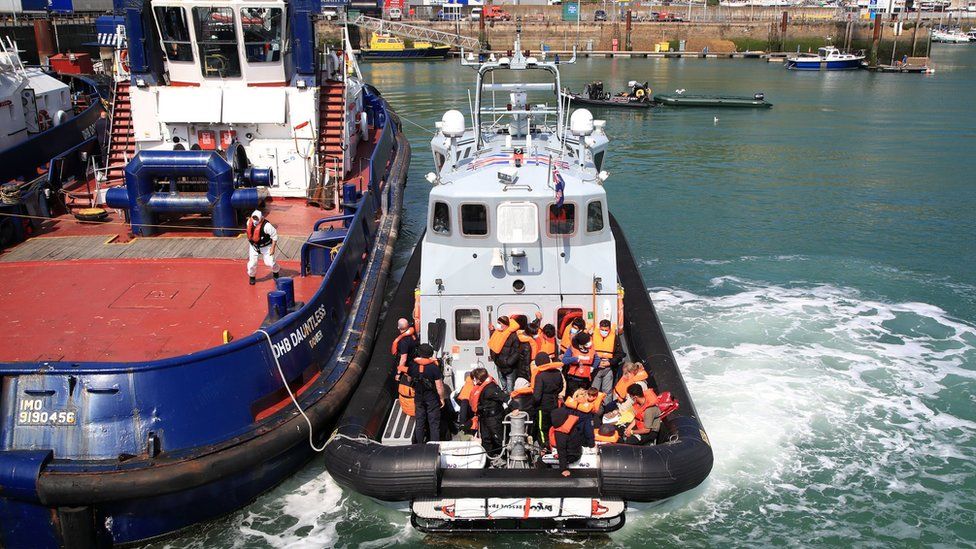 Reports that a Border Force ship entered French waters and took on board migrants from a UK-bound dinghy are being investigated by the Home Office.
A radio conversation was recorded in which a Border Force officer asked a French ship for permission to get the group, The Daily Mail reported.
The migrants were then reportedly brought to Dover last Saturday.
A Home Office spokesman said: "We are urgently investigating the circumstances behind this incident."
Lucy Moreton, from the Immigration Services Union, said she had no first-hand knowledge of the incident, but there had apparently been no threat to life.
She said if the UK vessel had crossed into French waters, apparently with permission, it still would not have been appropriate.
Ms Moreton said it was a common tactic for migrants to threaten to throw someone overboard if a French vessel came too close, because migrants knew if they were picked up by a UK ship they were "as good as here".
A statement issued by the Prefecture Maritime de la Manche in France said the priority was to safeguard human life and navigation, adding: "Light boats that take to the sea to try crossing run a considerable risk."
It said those risks included overloaded boats, makeshift vessels, lack of life jackets, sea temperatures and inappropriate clothing, adding: "The priority is therefore to be able to rescue them."
The prefecture said under the Manche Plan – a Franco-British agreement where the two countries work together in case of Channel accidents – French and British resources can operate in French and British zones.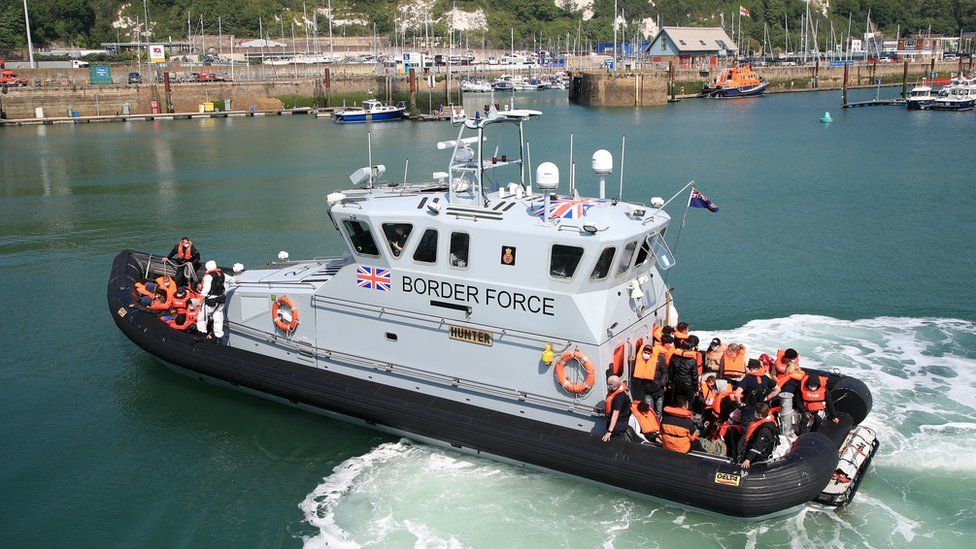 So far this year, there have been more than 4,000 arrivals, a trend that could see this year's numbers outstrip last year's total of about 8,500.
The Home Office said it was "cracking down on the despicable criminal gangs behind people smuggling" and more than 4,000 people had been prevented from making the crossing so far this year.
The BBC is not responsible for the content of external sites.