The conviction over threats to Brighton's Neal Maupay is the first of its kind outside the UK.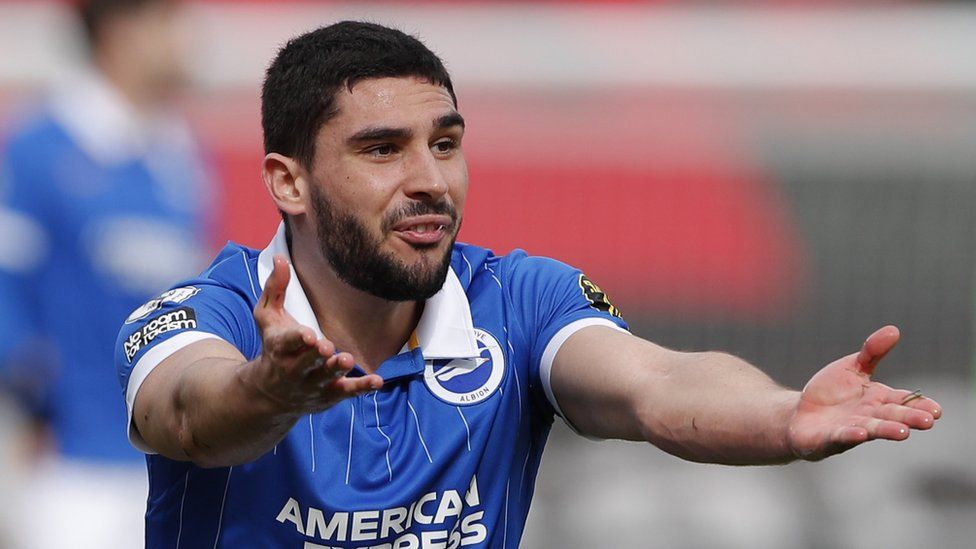 A Singaporean man has pleaded guilty to sending death threats to Premier League footballer Neal Maupay.
Derek Ng De Ren, 19, sent the messages after Maupay's team Brighton & Hove Albion beat Arsenal last June.
Ng, who faces a fine up to £10,000 or a two-year prison sentence, also sent messages threatening Maupay's family.
The conviction is the first to be secured following a complaint over player abuse by the Premier League outside of the UK.
The game also saw Arsenal keeper Bernd Leno taken off the field on a stretcher following a challenge by Maupay.
The conviction follows an investigation by police in Singapore, with the help of Brighton & Hove Albion and the Premier League.
Ng was arrested after the messages were traced back to Singapore by the Premier League.
Maupay, who signed for The Seagulls from Brentford in 2019, was Brighton's leading scorer last season with eight goals.
The 24-year-old French striker said: "The vile and toxic abuse is a daily occurrence for many professional athletes and public figures.
"I hope this goes some way to showing those online trolls that it is totally unacceptable and that the authorities are prepared to take the necessary action."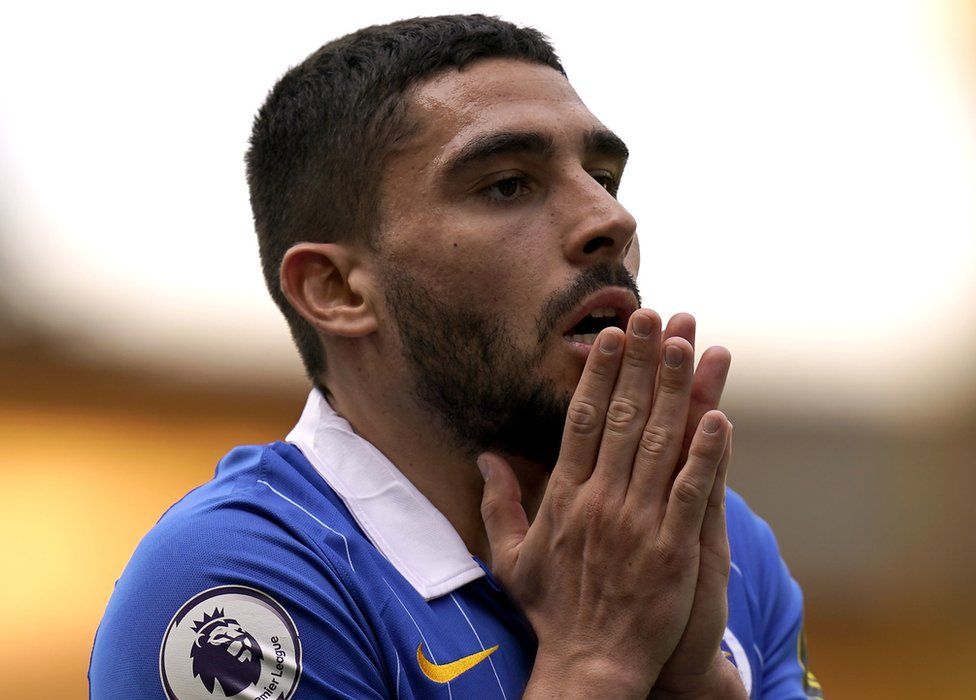 The BBC's Singapore reporter Nick Marsh said the conviction and successful collaboration between football bodies and the Singapore police "could set a precedent".
"The Premier league says a majority of the abuse UK-based players get comes from abroad. Some estimates have put it as high as 70%," he added.
Premier League chief executive Richard Masters said the abuse Maupay received "was appalling", and football authorities "will continue to work with relevant authorities to fight online hate".
Brighton chief executive Paul Barber said he welcomed the conviction.
"Even where posts are anonymous, we will use all available legal resources to identify perpetrators," he added.
"Abuse, trolling and online hate of any nature won't be tolerated."
In a statement the FA said it will continue to work with the government on the Online Safety Bill and is "urging social media companies to act faster and do more to protect their users".
Ng will be sentenced on 7 July.