The funding will help pupils disrupted by the pandemic – but heads call it a "damp squib".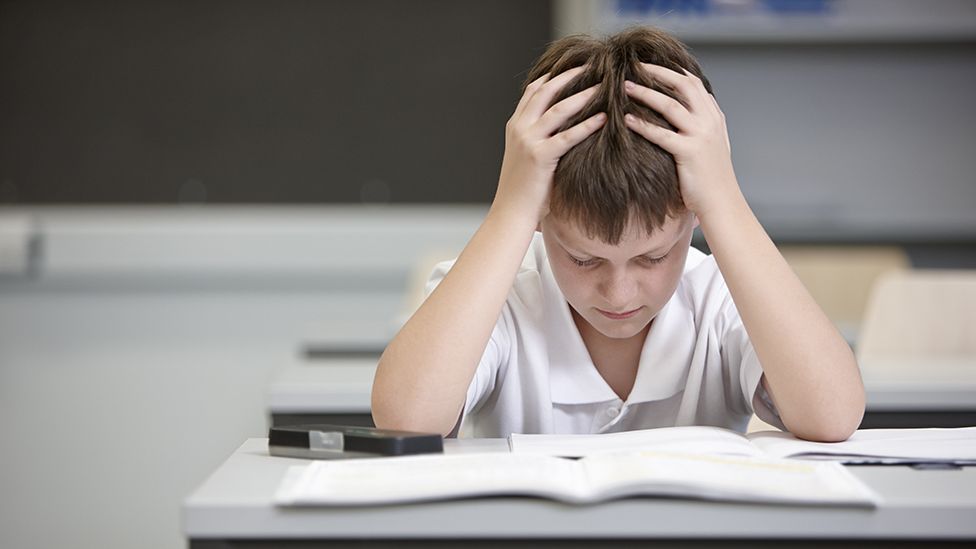 Tutoring sessions for pupils in England are being promised in school catch-up plans that will cost £1.4bn over three years.
Prime Minister Boris Johnson said: "We will do everything we can to support children who have fallen behind."
The extra funding will help pupils whose learning has been disrupted by the pandemic.
Head teachers criticised the proposals as a "damp squib" and "hugely disappointing".
"Young people have sacrificed so much over the last year and as we build back from the pandemic, we must make sure that no child is left behind," said Mr Johnson, announcing "this next step in our long-term catch up plan".
The recovery plan, in addition to the £1.7bn already announced, will include £1bn for 100 million hours of tutoring and £250m for teacher training and development.
Tutoring will be targeted at those considered most in need of support, but it will not be an entitlement for all pupils.
There had been reports that a recovery plan could include a longer school day – but funding for any further catch-up proposals will depend on the next spending review.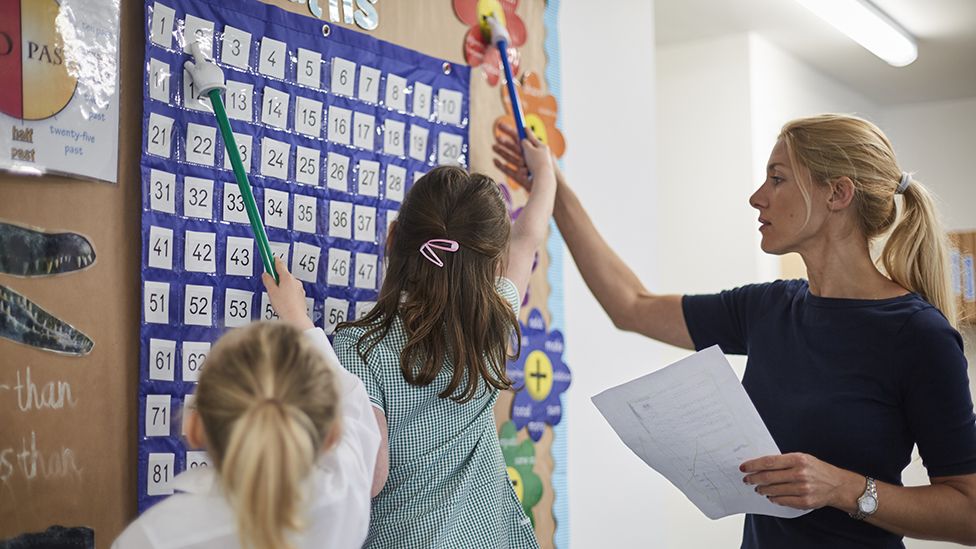 The BBC has learned a much bigger and more ambitious plan costing just over £10bn was still under discussion between government departments as recently as last week but this was rejected by the Treasury.
Sources close to the talks said the Treasury was reluctant to sign off on such a big upfront commitment.
In response, a Whitehall source said: "Together with DfE [Department for Education] we will work out what exactly is needed in terms of extra time for children's catch up – as well as what teachers and parents think is best and will work too.
"It's right for both children and the taxpayer that we know what we're buying before we spend."
The amount announced is lower than had been previously suggested – with the Education Policy Institute (EPI) calculating a recovery plan would cost £13.5bn.
The think tank, which warned primary pupils had lost up to two months of learning in reading and three months in maths, said the extra funding amounted to £50 per pupil per year – a tenth of what was needed.
The support was lower than in other countries, said the EPI, with catch-up funding so far in England worth £310 per pupil over three years, compared with £1,600 in the United States and £2,500 in the Netherlands.


Geoff Barton, leader of the ASCL head teachers' union, said the government's response "shows a failure to recognise the scale of learning loss".
"There has obviously been a battle behind the scenes over funding for education recovery," said Mr Barton – with a settlement much lower than anticipated.
"Where is the funding for drama and music, sport and skills development?" asked Mary Bousted, co-leader of the National Education Union, who added: "Rarely has so much been promised and so little delivered."
But the education recovery tsar, Sir Kevan Collins, said: "The investments in teaching quality and tutoring announced today offer evidence-based support to a significant number of our children and teachers. But more will be needed to meet the scale of the challenge."
Paul Whiteman, leader of the National Association of Head Teachers, said the announcement was a "damp squib" and "education recovery cannot be done on the cheap".
But the heads' union leader welcomed that there was no plan to extend the school day, which could have caused "more harm than good".
Labour's Education Secretary Kate Green said the announcement "makes a mockery of the prime minister's claim that education is a priority".
Labour's recovery proposals included breakfast clubs and mental health support, as well as tutoring and teacher development.
Education Secretary Gavin Williamson said: "This is the third major package of catch-up funding in twelve months and demonstrates that we are taking a long-term, evidence-based approach to help children of all ages.
"The package will not just go a long way to boost children's learning in the wake of the disruption caused by the pandemic but also help bring back down the attainment gap that we've been working to eradicate," said Mr Williamson.