Leaseholders warn about the potential dangers of adding rooftop developments on blocks of flats.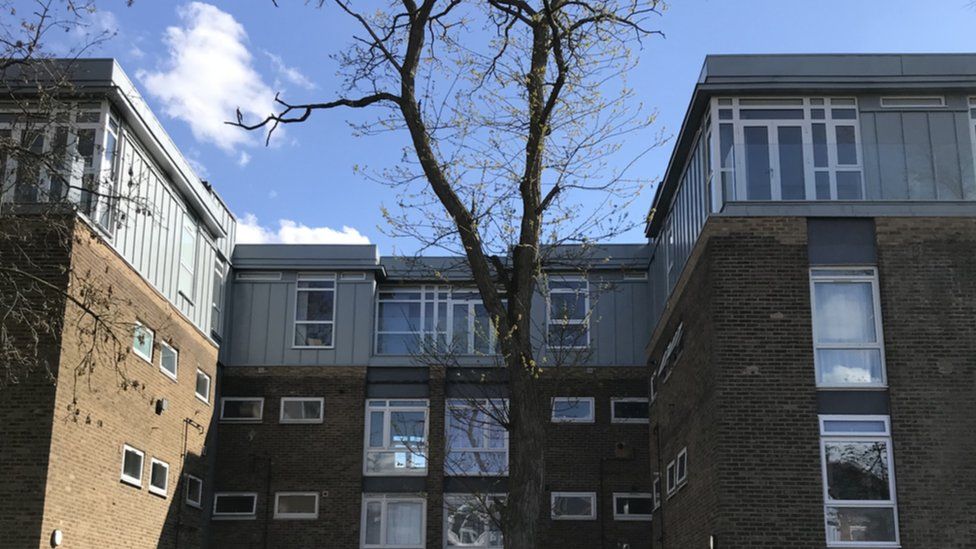 Leaseholders have warned about the potential dangers of adding rooftop developments to blocks of flats.
It follows a change in the law which makes it easier for freeholders to build up to two extra storeys on top of their buildings.
Some flat owners have said their homes have been left damaged and devalued by new developments.
The government said such developments would help meet the demand for new homes.
Residents at Apex Court in West Ealing, London, said the building had experienced extensive flooding, cracks and even falling cladding since a further five flats were built on top.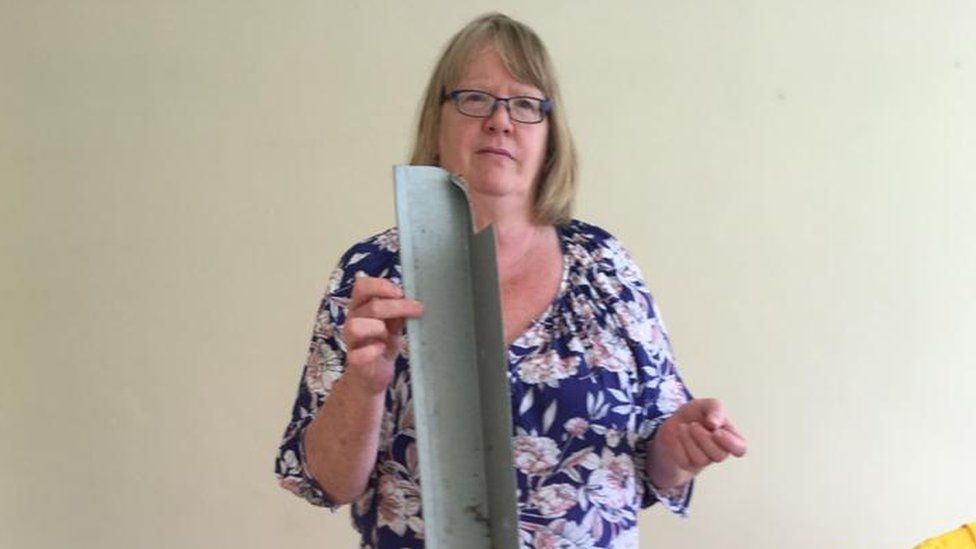 Pauline Sadler and her husband Tony own one of the flats which had previously been on the top floor.
They said their ceilings and walls had been badly damaged by a series of floods caused by the new development.
"The surveyor has said it'll take months to get the dampness out of this flat," said Mrs Sadler. "They didn't put any proper drainage, so when it rains the water goes into the cavity wall."
She said their flat has now lost around 40% of its value (a total of £170,000) and they had been told it may not even sell at auction.
The Apex Court rooftop extension was built using planning permission before the new rules were introduced in England last summer.
Two-storey extensions on top of many blocks of flats are now classed as permitted development, meaning they don't have to go through the standard planning process – potentially encouraging more freeholders to build upwards.

Building owners can extend purpose-built blocks of flats upwards, adding up to two additional storeys
There are a number of restrictions. For example, the blocks of flats must already be at least three storeys high and they cannot have a total height of 30 metres once the rooftop development has been built
Prior approval must be gained from local planning authorities, but this is a simpler and quicker process than applying for planning permission

A surveyor's report commissioned by some of the leaseholders at Apex Court found visibly poor workmanship.
The report raised concerns over the development's fire safety measures and warned that the new storey left four of the existing flats at risk of carbon monoxide poisoning by blocking the escape of waste flue gases.
It's not just the leaseholders whose flats have been damaged that are worried. Jane Purcell, who lives on the ground floor, said she is concerned the cost of repairs could be passed on to the residents.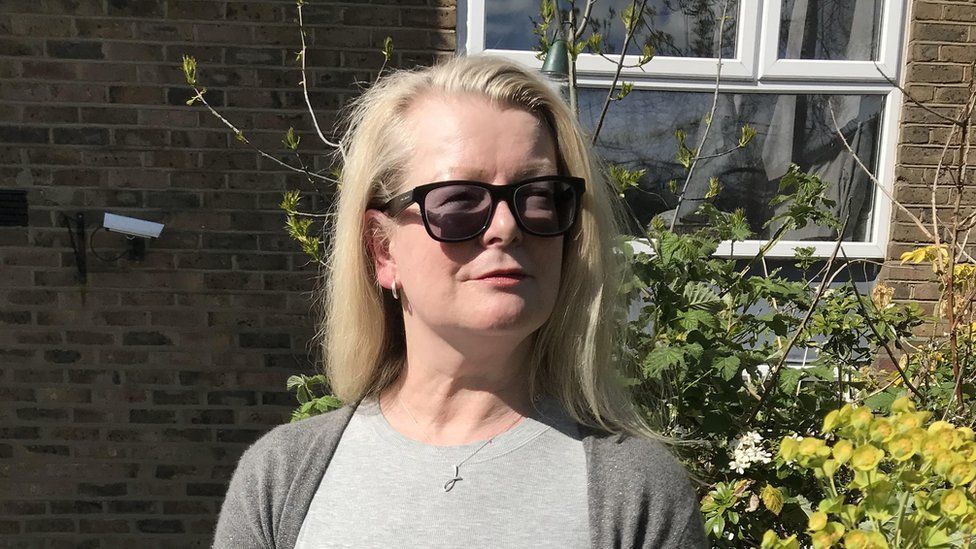 Repairs to buildings are usually paid for by the leaseholders, but they say this damage has been caused by the new development and not by routine wear and tear.
"We're really, really scared that these enormous repairs are going to somehow leak through on the service charges," she said.
"I've had my flat valued and the estate agent said if this business isn't sorted out, you can knock at least £50,000 off it."
Many rooftop development companies say the work can be done in a way that minimises the impact on existing residents and even improves the value of their homes, for example, by paying for communal areas to be improved.
There is also a shortage of housing, which rooftop developments could go some way to easing – within cities at least.
Although the government's own figures suggest the change could result in hundreds of new homes a year, some developer reports speculate it could mean hundreds of thousands of new properties.
However, there is concern that the new permitted development rules reduce leaseholders' opportunities to object.
Baroness Andrews, a lifelong Labour peer and a leaseholder herself, faces a similar rooftop development on her own building and is scathing of the change to planning rules.
"It allows developers and freeholders to build upwards while minimising the ability of the leaseholders and residents to prevent that or to be compensated for the impact of these upward extensions," she said.
"It short-circuits the planning system.
"You can't make the full objections and appeals that you can if you have to go through the full planning system so your rights are significantly reduced."
File On 4 asked the freeholder of Apex Cour, Paramvir Bhatti, about the leaseholders' concerns, but he did not respond.
A statement from Trisara Consultants UK Limited, which carried out the work, said it took the complaints seriously.
"We have engaged with the residents and any other interested parties immediately and in good faith to ensure that the issues raised were thoroughly and properly investigated," it said.
"We are satisfied that, to date, we have taken all reasonable steps to address the residents' complaints."
However, it said that discussions with residents were ongoing so it could not comment further.
The government said in a statement: "All homes, whether delivered under a permitted development right or a planning application, are required to meet building regulations. Where a building is being extended upwards, additional requirements may apply."
For the Sadlers, there is no obvious end to their difficulties.
"There's no justice in this," Mrs Sadler said, gesturing at her peeling walls. "This is something belonging to me and people are damaging it. And I can't do anything about it."
You can hear more about the Apex Court development as well as other leaseholder issues in File On 4 – Leaseholder Losses on BBC Radio 4 at 20:00 on 1 June.