Corrie actor Colson Smith's new show about his love of running is called Bored of Being the Fat Kid.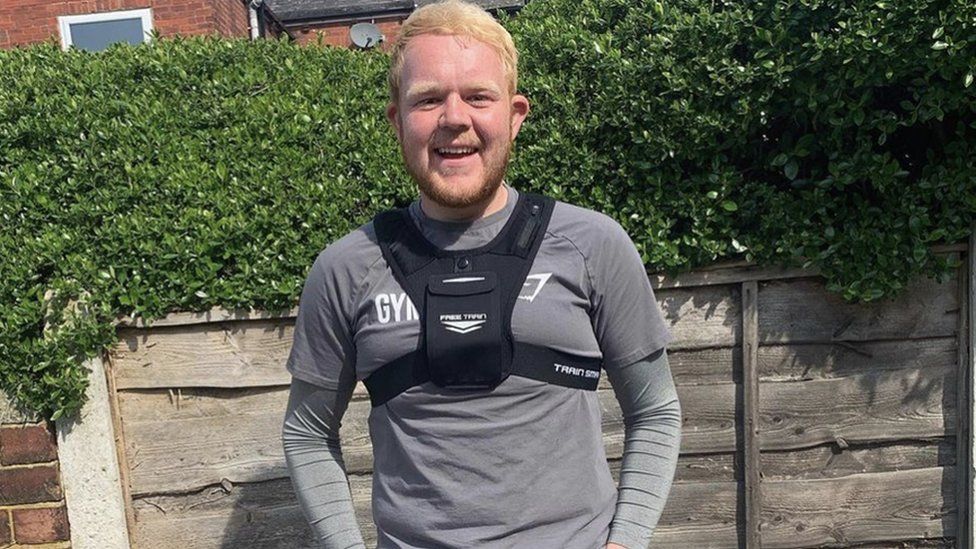 "When I'm sad I run, when I'm happy I run, if I'm anxious I run."
"I'm completely alone and isolated but I'm looking after myself when I'm running."
That's Colson Smith talking about his love of exercise, something he discovered during the coronavirus pandemic.
You might know him as Craig Tinker from Coronation Street.
Or, if you've seen some of the abuse he's faced online, then maybe you know him as "the fat kid from Corrie".
Colson first saw those kinds of comments at the age of 11. He'd gone online to gauge people's reactions when he first joined the soap.
"I wanted to learn about my character, about my acting, and see if they liked it," the now 22-year-old tells Radio 1 Newsbeat.
"But the comments I saw, and the comments which stuck with me, were about the way I look.
"That was something that I've had every single day of my life for the past 10 years and I will continue to have throughout my career."
He says he has been supported during his time on Coronation Street by others in the cast and by ITV staff.
But during lockdown, Colson started to exercise and to lose weight.
He's sharing his journey in a new documentary, Bored of Being The Fat Kid.