"I've got to the time in life where you just want to sit and be peaceful in your garden and knit."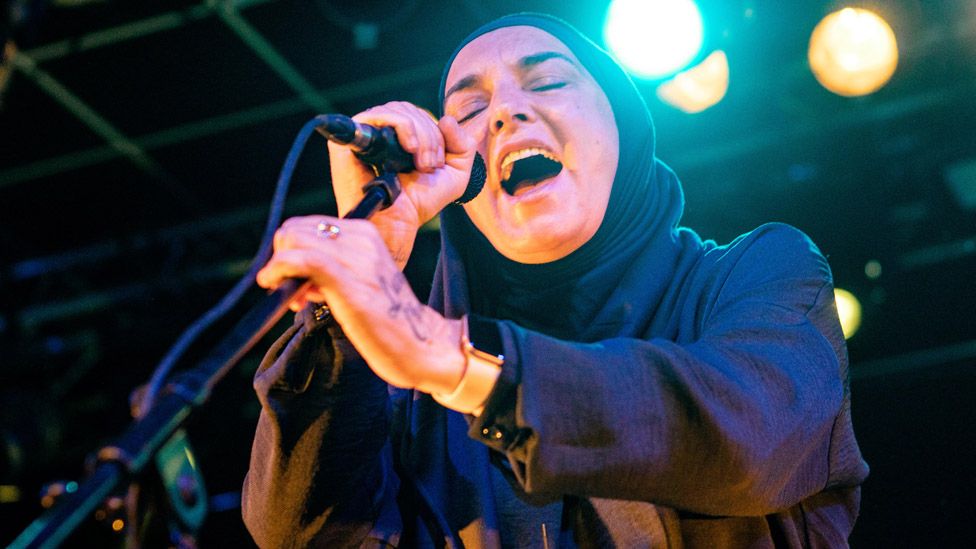 The first time I met Sinéad O'Connor was in Vancouver on a frosty morning in February 2020.
It was the start of her first North American tour in almost six years, and I had been invited to tag along with the band while they gigged along the Pacific Northwest.
Little did we know that just six weeks later, the tour would be cut short due to the Covid pandemic.
Every show was sold out, a testament to the love and respect still held for the Irish singer in America, despite her famously controversial Saturday Night Live appearance in 1992, when she tore up a picture of the Pope during a performance of Bob Marley's War.
Millions of people watched as she shouted "Fight the real enemy" into the camera. It was a protest against the covering up of child sexual abuse by the Catholic Church, but others saw it as a shocking act of blasphemy. And she got cancelled for it.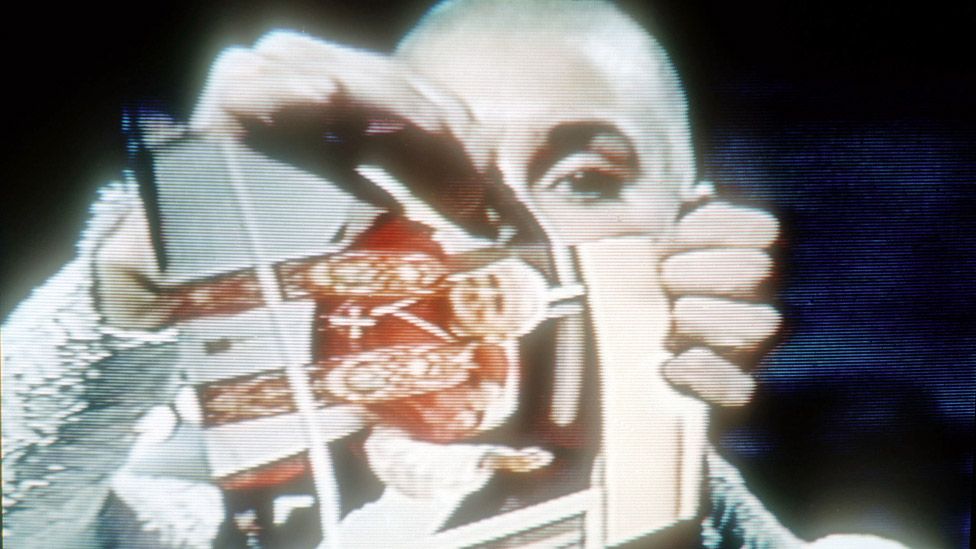 The scandal led to crowds gathering outside the New York City offices of her record company and steamrolling hundreds of copies of her album. Complaints flooded into the SNL studios. Protesters declared the United States a "Sinéad O'Connor-free zone".
Frank Sinatra called her "one stupid broad" and the Diocese of of Brooklyn demanded an apology. It would be years before we realised how right she was.
I wonder if she would be treated any differently today, knowing what we know about mental health?
"There's a great line in a Bob Dylan song," she tells me. "It says, 'You can always come back but you can't come back all the way'," a reference to the scars life can leave on you.
"There is no Balm of Gilead for that stuff."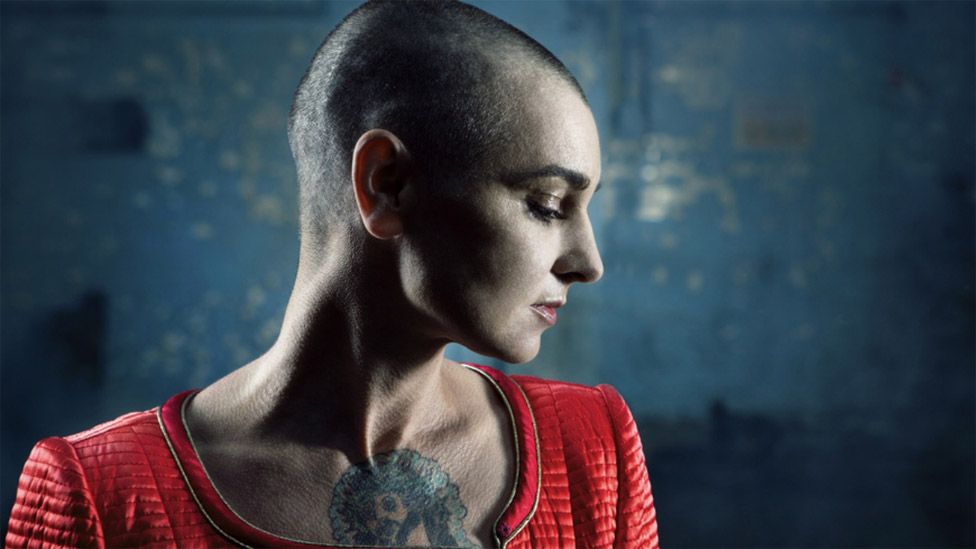 Fast forward 15 months, and I'm speaking to Sinéad down the line from Belfast, a city close to her heart.
"You know what, Belfast is actually my favourite place on planet Earth," says the singer, who has also gone by the name Shuhada Sadaqat since "reverting", as she puts it, to Islam.
"Ironically, it's the most peaceful place I've ever been in."
Every member of O'Connor's band is from Northern Ireland. "I love Belfast people. They're mischievous, you know? And I appreciate the elements of it which are English, if I'm honest with you."
It's also where she's working on her forthcoming album with DJ and producer David Holmes.
But the real reason we're speaking is because her memoir Rememberings is about to be released. Fans are excited. Others are probably quaking in their boots.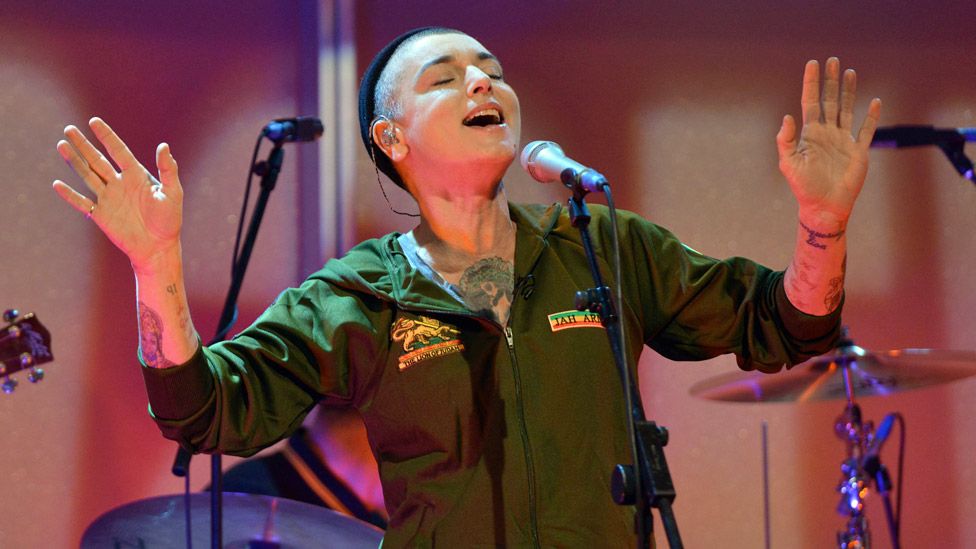 Amusingly, she writes that some people have been left out "because I know they prefer privacy", but others have been omitted because she wants them to be annoyed "when they look for their names in the book and don't find them".
Her true intention, however, is to "to put all the pieces of the jigsaw that was me out on the floor and see what I could put together", she says. "To be understood was my desire."
The book is in three parts and told in two "very distinctly different voices" – one leading up to the tearing of the Pope's picture and one after. "I see the first voice as a ghost's and the next as a living woman's. Both are equally as important," she tells the reader.
There are a number of confessions in the opening pages too, and O'Connor is the first to admit that much of the last 30 years has been a bit of a blur.
In the foreword, she explains: "I was actually present before my first album came out. And then I went somewhere else inside myself. And I began to smoke weed. I never finally stopped until mid-2020.
"So, yeah, I ain't been quite here, and it's hard to recollect what you weren't present at."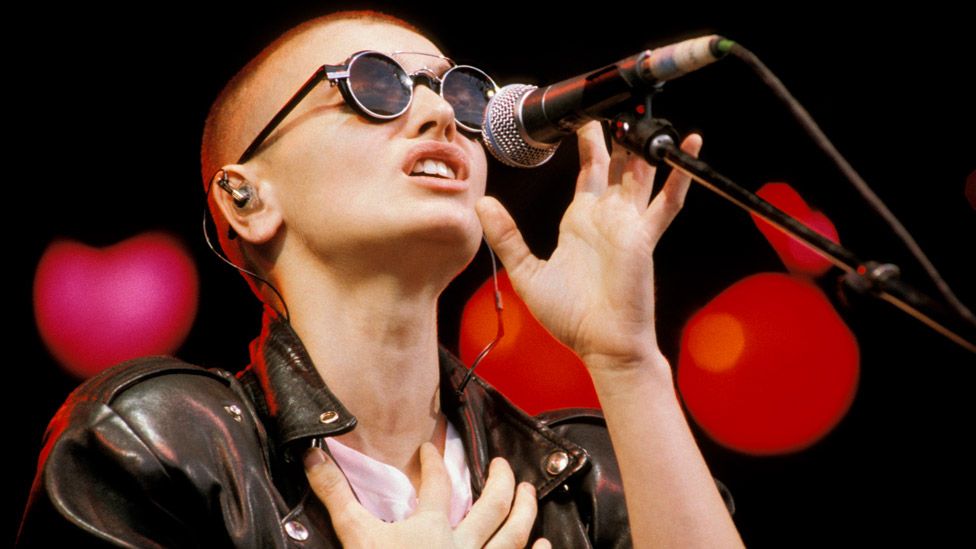 Despite this, the book offers an intimate insight into the singer's life and works – there's a chapter for every album. It chronicles everything from the abuse she suffered at the hands of her mother to discovering God and music.
"I love Jesus because he appeared to me one night when my mother had me on the kitchen floor," the singer writes. "I was naked and had cereal and powdered coffee poured all over me. My mother was saying all this scary stuff, and I was curled up so she could kick me on the bottom. Suddenly, there Jesus was in my mind, on a little stony hill, on His cross."
It is a soul-bearing, brutally honest account of an extraordinary life.
When she speaks to me, she's in good spirits. Bette Midler tweeted her this morning.
"She's the one singer that I've always wanted to work with. She's a bit of an idol so I nearly died when I saw that thing this morning. I swear I was ready to get naked and run up and down the village squealing."
O'Connor is wickedly funny, a lesser-known feature of her personality that comes across in her writing too.
We talk about touring ("It's a young person's game"), tattoos ("I have no room for any more, unless I tattoo my head or something"), driving music ("Good driving music is Van Morrison… Van's great for driving") and the reunification of Ireland.
She suggests that all the young people in the Republic of Ireland and Northern Ireland should work together to create a new country and call it Daisy or Melissa or Fred. When I ask if she would vote for a united Ireland in the event of a referendum, she replies without hesitation: "Yes, of course I would. Abso-bloody-loutely, I'd be the first person tearing the door down!"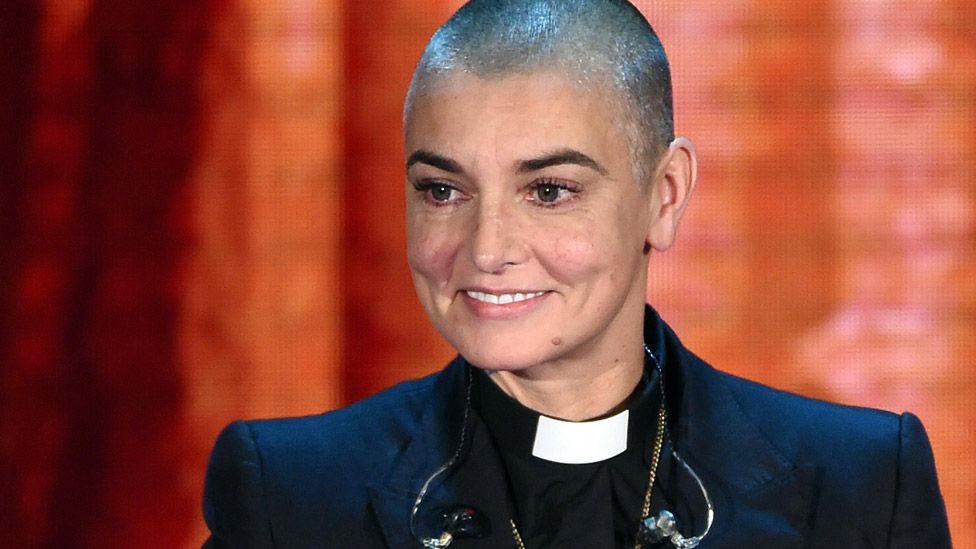 As well as an Irish Republican, some of us might think of O'Connor as being a Catholic priest, a Rastafarian, a sex symbol, a musical icon or, more recently, a Muslim convert. She's also a grandmother, and now likes to sit peacefully at home, alone, smoking and knitting while watching detective shows.
She lives in a cottage on top of a mountain "in a lovely little village with no-one but eccentrics and cows on one side and ducks on the other".
It has taken Sinéad O'Connor a lot of time and hard work to get here – not just physically, but mentally and spiritually. She often compares herself to a rescue dog.
"As long as I'm not in situations which are at all triggering to me, any previous traumatising situations, like a rescue dog, I can be calm and cool and happy and content."
She describes the process of promoting the book as "overwhelming". In fact, I was a little unsure whether our interview would go ahead after she tweeted a few days previously that she was calling off all further promotion of the book.
The interview was back on within 48 hours, but it did make me slightly nervous about speaking to her. I was aware there were certain themes that were off limits.
"I'm finding the promo of the book tricky because, weirdly, I didn't feel any emotions when I wrote a lot of stuff, particularly the childhood stuff. Also, I didn't feel them when I read the audio book, nor did I ever feel them in therapy as a matter of interest," she says.
"But a guy did an interview with me two weeks ago, and he basically didn't shut up about it for two hours. It was quite triggering. So I guess when I describe myself as a rescue dog, I'd say right now, just in the last week or two, I'm definitely a little triggered in terms of how I survived my upbringing. It was by not engaging emotionally. But this guy managed to wake the sleeping dogs."
When I ask what the biggest misconception of her has been over the years, she pauses for a moment before answering.
"The false idea that my career was derailed by me tearing up the picture of the Pope. Because in my view, my career was derailed by having a number one hit single that turned me into a pop star, which I wasn't – I was a protest singer."
I ask about the decision to hang a Palestinian flag on her microphone stand during one of the shows on the US tour last year.
"It's not my desire any more to upset anyone. How do you negotiate expressing even for example the fact that you're a Republican without implying that you think someone else is a dick?
"So that's why I was worried about the Palestine thing because I felt strongly and I wanted to do it, but then I was like, 'Oh God, are all the Jewish dudes in the audience going to think I hate them?' And nothing could be further from the truth."
Most of what we think we know about the singer has come from her songs, the occasional controversy and tabloid headlines. Rememberings offers a new perspective. In fact, she describes it as the most important song she's ever sung.
"I feel the only reason God gave me my career at all was to write this book. Because it was very important that certain stories within it got told, particularly, the experience of childhood in the Republic of Ireland in the 70s", she says.
"When I was growing up in the house that I grew up in, and with the type of violence that I was growing up with, I said to myself, I'm going to make sure the whole world knows what happened here, because otherwise it will have been for nothing. That we could have died in that house and no-one would have known that in fact, the four O'Connor children were the Children of Lir."
Having read the book, it's easy to see why this is such an appropriate and powerful metaphor. In Irish myth, the Children of Lir were turned into swans but kept their voices. This could be O'Connor's swan-song.
"I would really like in a way the book to be my retirement gig," she says.
"I definitely feel I'm quite middle aged, which is good. I like the fact I'm getting older."
Yes, there is a new album on the way, but just before our call, O'Connor had been reading Tarot cards and asked the question, "Should I just retire now?"
"Part of me really wants to retire and the other half, if I'm honest, just doesn't want to let people down," she says. "But you know, that's why Amy Winehouse is dead."
O'Connor had a hysterectomy in 2015, which can cause the body to age prematurely.
"I'll be 55 this year. I really fought a good battle there. I'm tired. A wise warrior knows when to retreat. And I've got to the age and time in life where you just want to sit and be peaceful in your garden and knit.
"My doctor is always saying to me, 'Boring is good'. So that's why my life is actually really boring but I love it. It's completely predictable. Completely boring, same thing every day.
"You know, I just have my coffee, my fags, I watch my shows, I sit in the garden, tidy up the house, pay my bills, talk to my mates, do a bit of work. You know? It's nice. It's peaceful."
Rememberings is published on Tuesday, 1 June.