Jasmine Hartin, the partner of Lord Ashcroft's son, was discovered near the body of a police officer.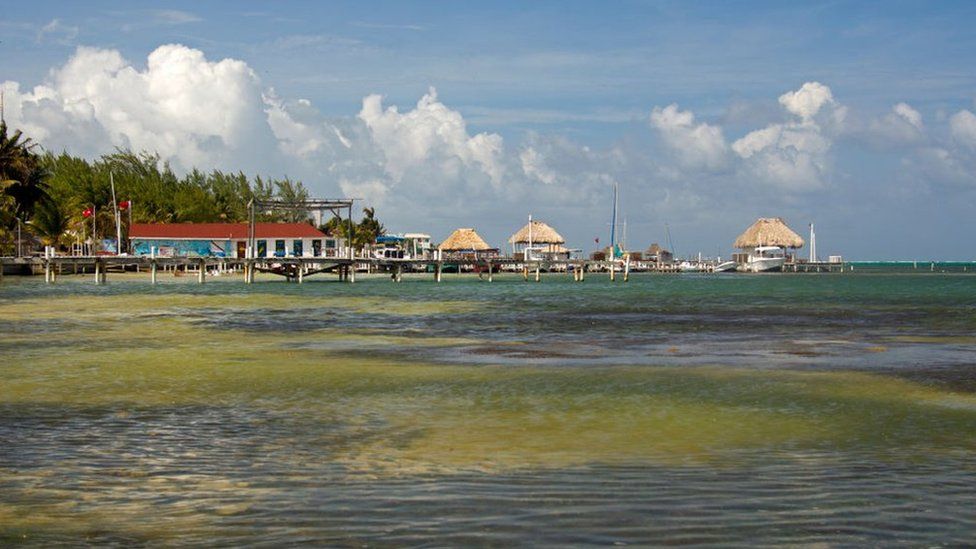 The partner of the son of Lord Ashcroft, the millionaire businessman and pollster, is in custody in Belize after a police officer was shot dead.
The body of Supt Henry Jemmott, 42, was found on a pier in the town of San Pedro after reports of a gunshot.
Jasmine Hartin, partner of Andrew Ashcroft, was discovered nearby. Police said she had what appeared to be blood on her arms and clothing.
Lord Ashcroft is domiciled in Belize but remains active in UK politics.
A former deputy chairman of the Conservative Party, he has also represented Belize at the United Nations.
He has made no comment on the incident involving his son's partner.
Police said Ms Hartin and Supt Jemmott were known to be friends.
"From what we have been made to understand, they were drinking. From investigation, they were alone on the pier and yes, they were both fully clothed," Belize Police Commissioner Chester Williams told a news conference.
Supt Jemmott, who was the father of five children, was found in the water with a single bullet wound to the head. A police firearm assigned to him was retrieved from the pier, Mr Williams said.
Ms Hartin, who is in her late 30s, initially refused to speak to police without a lawyer, the commissioner said.